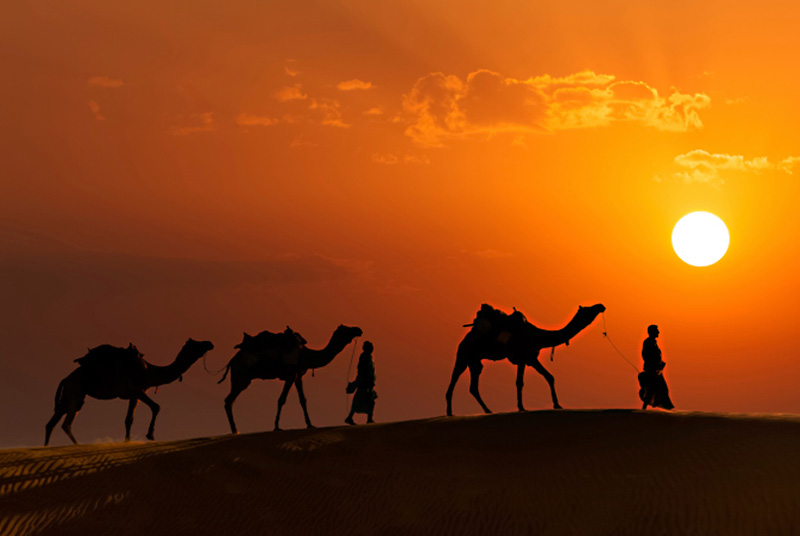 04 Feb
Rajasthan With F5 Escapes ? Here's Why
---
Our team often gets asked why one should travel with F5 Escapes to Rajasthan (or any other tour, for that matter) & how different are we from all the commercial itineraries you find on internet. Our in-house traveler, Akanksha Bumb has taken this opportunity to take us all on a virtual tour to Rajasthan. At the end of this post, if you feel like experiencing Rajasthan, you know we are here for you!
What can I write about Rajasthan that hasn't been already written? This is a very unusual way to start an article, I agree. But Rajasthan has been on the world map of tourism much before the Incredible India campaign came out! There is so much information available over every media about the state, that nothing I write would be new. The largest state. 17 officially recognized dialects. Thar Desert. City of Lakes. Yada yada yada.
For me though, there is another issue. How do you write about things you take for granted? I have lived in Rajasthan for 24 out of 32 years of my life. Sure, I travelled a lot. But you travel to come back home and it still is Rajasthan. It has been my reference point. It is normal, for me, to stop eating after the first chapatti, knowing that I will be fed two more, even after protesting. It actually took me a while to realize that not every household will cajole me into eating more, if I say no.
Dal-baati has been a norm. So were gatta and ghevar. Colors were a norm. As a child, I thought every state in India has a Pink City, Blue City, Golden city etc. I thought that's what states do, you know, like how you have a red, blue, yellow and a green house in schools! The weddings were a riot of colors and it took me 15 years and a Bengali wedding to realize that things can be different; that there can be an auspicious function without a dhol and song and dance. I thought that you can never call an elder without adding the –sa. I was actually offended when someone called my granny, just dadi. I don't bat an eyelid if someone tells me that the house is more than 100 years old or that the sari she is wearing belonged to her great grandmother.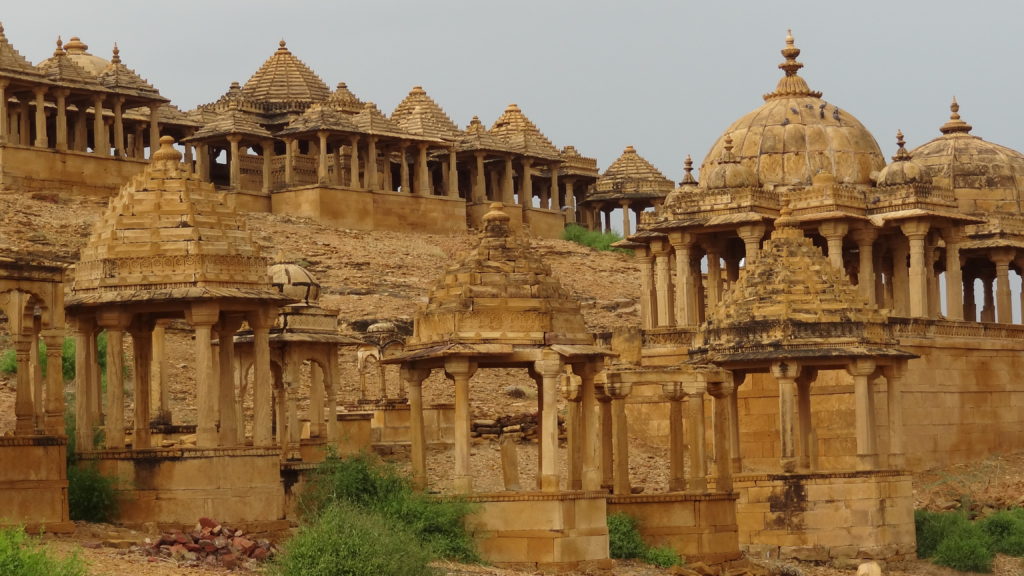 Having gloated over my intimacy, I feel slightly embarrassed to admit that I still don't know the whole of my home state. There is so much to see and visit that it is overwhelming. When I first visited Jaiselmer, which is 700 kms from my hometown, I thought, "no way it's the same state!" And not just because of distance. My little town has waterfalls and three lakes, NOT Thar desert. And the palaces looked different too. The people spoke differently and dressed different. And yet, the colors were the same. The cajoling over the food was the same. The respect for water, the little night time habits, the window blinds sprinkled with khus, the tunes that we danced to, were all familiar.
Rajasthan has roughly 7 distinct regions and each has a different dialect, culinary specialties, dressing style, architecture, terrain and vegetation. The thing that is same is the hospitality. Across regions. Across communities. I have lived in four of these regions and they all feel home. I think it is because of this beautiful state, I learnt to trust people. I owe my soulful travels around the country to the fact that I was raised in state where the guests are as graceful as the hosts. I grew up around food (that explains my waist!) and I understood very early that a good rabri-jalebi or a smacking mirchi bada can connect people better than Nokia (lame joke!).
We are a state of warriors and businessmen. So while the senior most regiment in the Indian Army is called the Rajputana Rifles, we greet each other with a khamma ghani sa, an apology for any harm or hurt we may have caused.
Rajasthan will spoil you when it comes to the hospitality, but it will also make you a grateful guest. And it will open the windows of an India, you have both seen and not seen before. Padharo mhare des!
If you wish to join our Exclusive All – Women Rajasthan Tour or wish to travel solo or with family/friends, connect with us on hello@f5escapes.com or 080-39519700.
'F5 Escapes' is a Bangalore-based, experiential travel company, with a focus on crafting and executing all-women travel experiences in India. The premise of F5 is an ambitious dream –  to put India on the global travel map as a preferred destination for women.  Come, join us, as we work towards redefining the way women travel India.
We all need regular breaks, be it a day's off from our daily chores, life's chaos, the work stress, the urban traffic or a relationship crisis. Be it anything, what matters is the break that you need. How often is that idea put into action? Well, we don't blame you for the inaction. We have been there, done that and hence the idea of F5 Escapes. Let us help you travel. Sustainably, responsibly, safely.