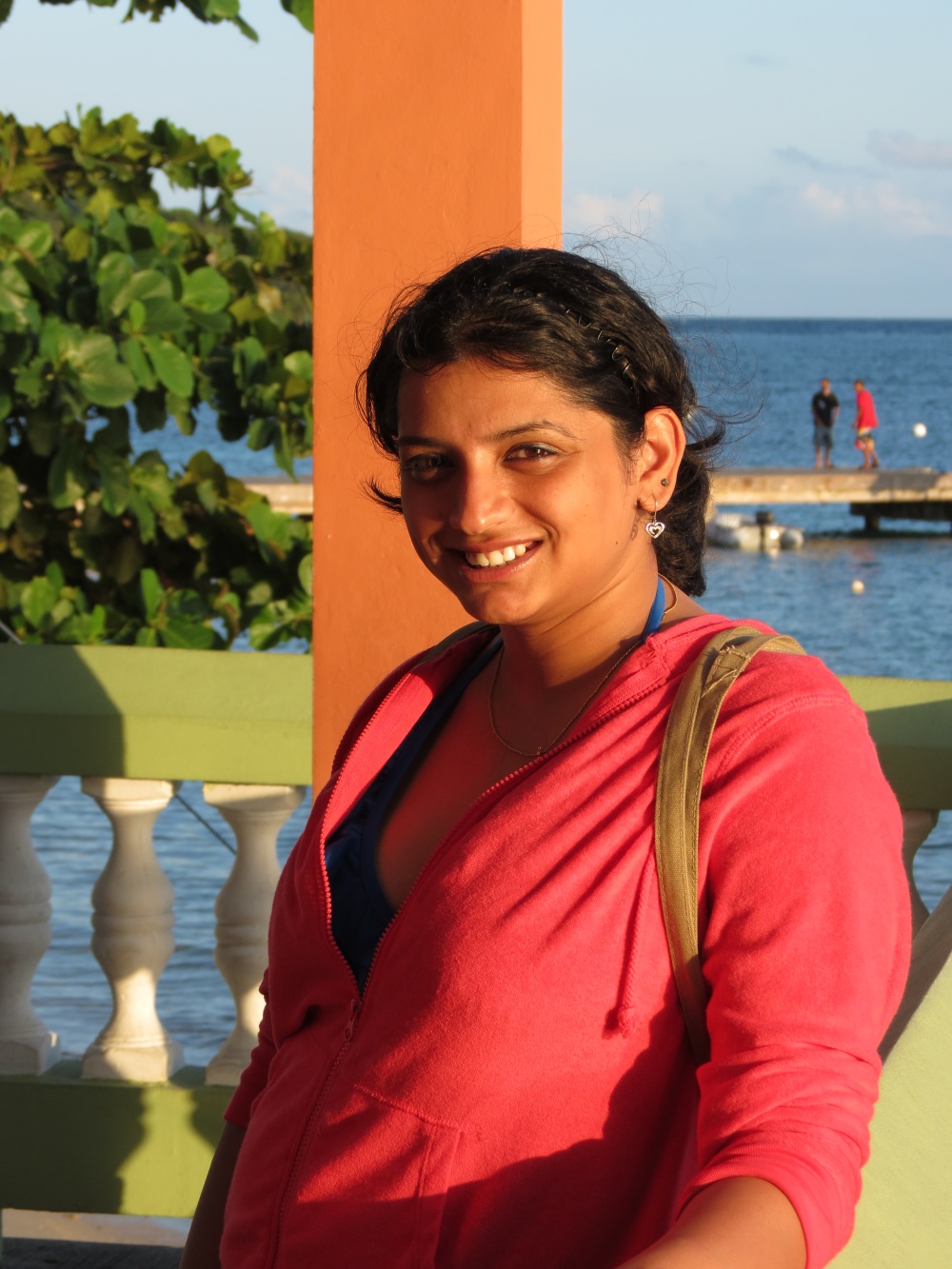 16 Jul
Anju Jayaram - Traveling Noodles
---
Anju Jayaram is a traveller at heart and writer by chance. Though she had a notion that she wanted to travel before her baby was born, she and her husband have traveled extensively to a lot more countries ever since the baby boy came into their lives. She hails from Kerala and is currently living in Bangalore. You can read her traveling journals at Traveling Noodles .
We caught up with Anju to know about her travel diaries, on how she started a travel blog and her views on F5 Escapes as a women travel group.
So, when and how did the travel bug bite you?
I would like to believe that I was born bitten because as a family we lived in various cities across India and we were never shy of going someplace or traveling under any circumstances. As I grew up most of the major decisions I made in life depended on if it would allow me to travel.
How do you fund your travel (savings/work whilst travelling/other)?
I do not have a set method to my madness but anytime I am given an opportunity to travel I take it. Most of my travel plans have been made overnight or with very little planning. I have also lived in other countries as an expat and that has allowed me to travel further and explore new countries and cities.
Share with us, that one travel memory that you cherish till date.
One experience that humbles me is of a time when my husband and I were exploring Puerto Rico. We had gone to an island called Vieques in PR and we returned after two days to the main island. There were very few ferries that plied between these two places. We reached PR in the evening and expected to catch a taxi or bus to take us to San Juan which was 4 hours away. We quickly realized that there was no such public transportation available and most of the people had come in their private vehicles.
It started getting dark, isolated and dangerous very quickly so we approached a family for directions to the nearest bus station. They were very helpful and tried calling taxis they personally knew to come pick us up as there wasn't much public transport available. After many futile attempts one of them volunteered to drive us to San Juan which meant he would have to be on the road 8 hrs at night. Ultimately we got a taxi bus from there but it was a very sweet gesture made by a stranger so that we would be safe.
Have you been anywhere which turned out to be totally different to how you imagined? If so, how?
China is a country that turned out to be completely different from how I imagined. The narrow streets, China Town and crowded market places are probably found in other countries where the Chinese immigrated long back. Present day China is anything but a modern and developed country. There could be parts of China where there is still infrastructure and development to penetrate but for the most part China is a swankier, newer version of itself.
Do you have a bucket list? If so what is the first item?
For some reason Ireland features high on mu bucket list, followed by Egypt, Peru and Norway.
Your views and experiences (if any) on safety while travelling on your own.
I believe that living in fear is not worth living and tragedies can happen while you are 'safe' in your living room. So go out live life and explore. That said any person whether man or woman should take some basic measures to safeguard themselves while traveling.
What has travel taught you?
Travel has taught me that our perspectives and the way we view a situation is highly dependent on where we come from and what we have seen. The more people we meet and more cultures we explore our lens widens and our understanding deepens.
When did you start blogging?
I started blogging in January 2014.
What motivated you to blog about TRAVEL, of all the topics that are there to choose from?
I started blogging to preserve my memories and my experiences while sharing it with the world. It evolved on its own and now it is more than just my memories.
Many people start blogging and abandon it after a while. What keeps you going?
I have too many stories to tell and too many places to describe, I hope that I am able to keep sharing and blogging as long as I travel.
What do you think about F5 Escapes?
I believe that women thrive in the company of each other and what better way to bring them closer than travel.
Please share with us, your message to aspiring women travelers?
Humans have been traveling since the moment the first cave 'person' decided to step beyond Africa. It is human nature to travel, we have enough history of travelers who brave the elements and traveled from continent to continent but women have been left unnamed. It is time we changed that and created stories of women travelers.
We asked Anju to give us a one word substitute on few travel related questions.
If some one asked you to give up travel and choose exactly one thing to do, what would you choose?

Writing
Your 'that one dream destination'?

Ireland
Your most preferred way of travelling (Backpacking/Economy/Luxury)?

Economy
What describes you as a travel style as a woman, the best? Nomad/Diva/Aam Admi

Aam Admi
Name one traveler who inspires you.

S.K Pottekatt
You can follow Anju on the below platforms
'F5 Escapes' is a Bangalore-based, experiential travel company, with a focus on redefining the way women travel in India. The premise of F5 is an ambitious dream –  to put India on the global travel map as a preferred destination for women from across the globe.
F5 Escapes offers fixed departure all-women group tours, customized itineraries for families, groups and solo travellers. We also do in-city engagements which include #JustGo travel meetups, workshops to educate women on travel safety, sustainable menstruation, motorbiking etc.