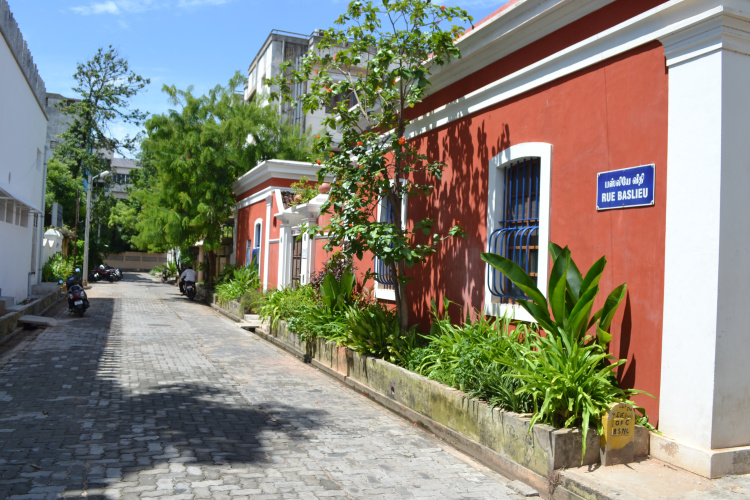 08 Nov
Go Solo To Pondicherry - Banani Vista
---
The woman who follows the crowd will usually go no further than the crowd. The woman who walks alone is likely to find herself in places no one has ever been before. I chose to be the second one and hence took a solo trip. Yes! You have heard me correct, a solo trip. A lifetime experience which gave me incomparable memories, fresh bond, delicious food, and lots of learning.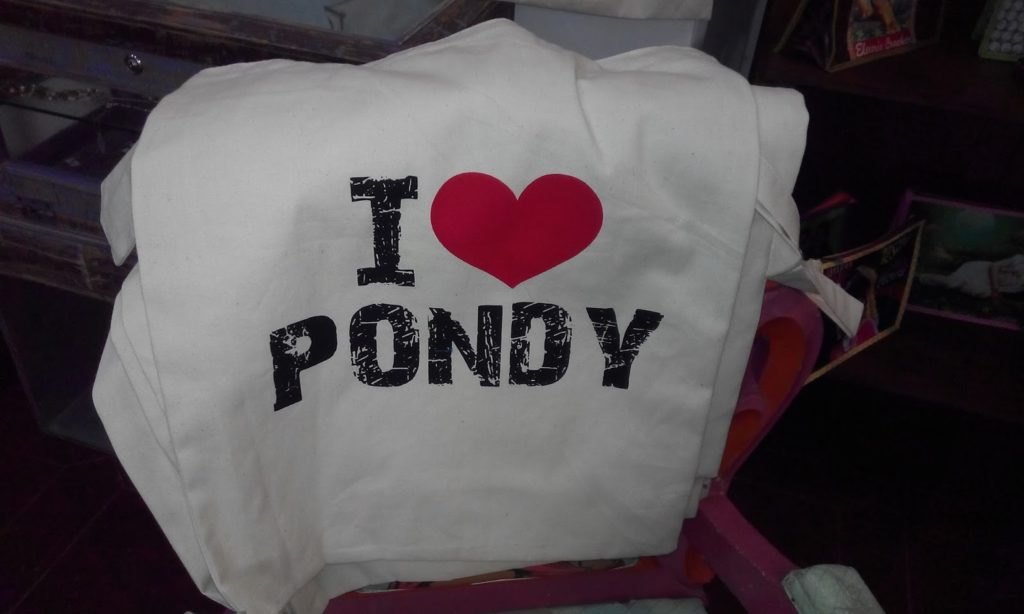 The routine being mundane needed a break, my soul needed rejuvenation and all I wanted was to break every rustic bond to set my soul free. Hence, I drew myself to F5 Escapes– a travel company which redefines women travel in India and always there to help in organizing my travel needs. Having said that, this company is based in Bangalore and is a safest and entertaining way to travel solo, groups or customized trips. So, without a question, my solo trip was organized by F5 escapes within almost 2 weeks of time.
After screening quite a number of places, my mind hooked onto Pondicherry. My stay was arranged in Ram Guest house located in the heart of Pondicherry near the Cathedral of the Sacred Heart. Run by an Indo-French family, the place has got its own charm with its peaceful environment and a beautiful terrace to hang on with friends or other travelers.
Pondicherry, which is affectionately known as "Pondy" and officially Puducherry. Most of the people come up with frequent words like "Auroville", "French Colony", "Aurobindo Ashram" and of course "the beach". However, Pondicherry is much more than that. Since I already visited Pondicherry as a tourist, this time I wanted to explore as a traveler. Hence, I visited "Sita Cultural Centre" where I revisited the city and understood the culture in a unique way. Here we go!
Pondicherry on Bicycles: Keep aside the idea of hiring a Scooty or a bike. Go environment- friendly and explore the town on Bicycles. The Bicycle tour is headed by a tour guide, you can take this tour either singly or in groups.
Pondicherry being a French territory is also a home for many Muslims and Christians. I started my journey from the Bussy Street ( Lalbahadur Shastry Street to be more specific ,Landmark- The Baker Street Bakery) entering into the Muslim lanes, for which one can find street names like "The Milad Street". Visit "The Sacred Heart" church, try to be a part of mass prayers.
The lanes will lead to "Hazarath Syed Ahamed Mowla Sahib Dargah Sharif"-an old mosque which is open all days but open for women only on Thursdays.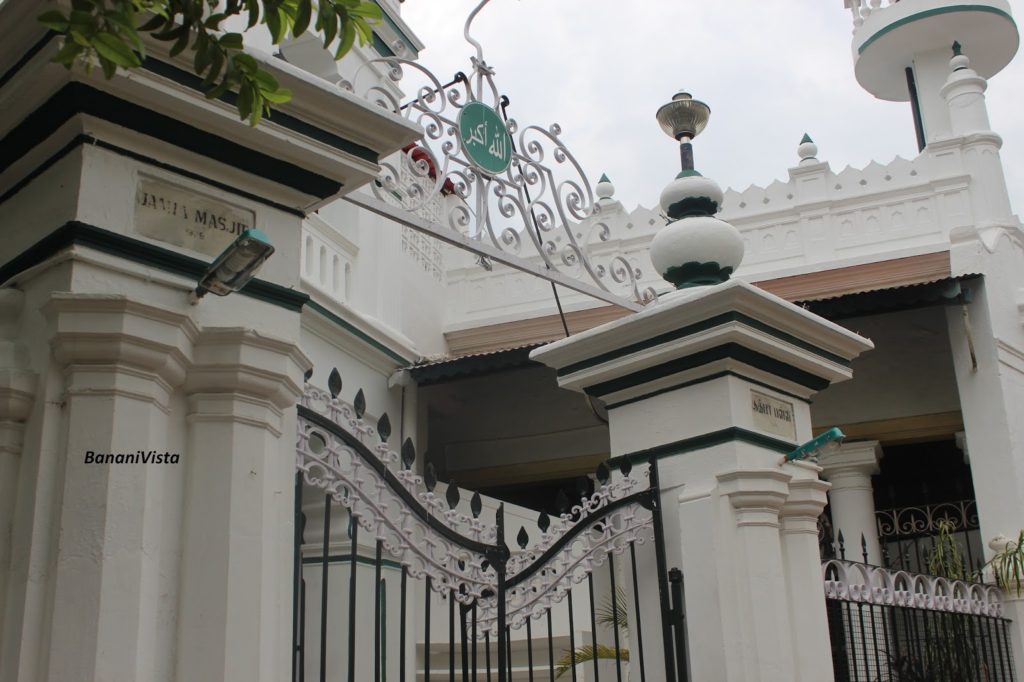 Enjoy an oil massage: Nothing can beat oil massage when you want to unleash your body. Feel the hot oil streaming down the spinal cord which helps in de-stressing the mind as well as the body. The massage opens up the muscles twitches extending the service up to an hour which helped me to unwind to the core.
Luxuriate with sessions of yoga: Someone rightly said, "Yoga is the perfect opportunity to be curious about who you are". Just relax and concentrate on your breathing which actually made me realize that all problems are illusions of the mind. The instructor, Mr. Gireesh is an expert who made my yoga sessions every morning an exciting one.
Explore the huge market, Gourbet Market: If you are in Pondicherry, one must visit the Gourbet It is a huge market having almost 200 shops displaying their specialities- be it garlands for wedding or for the temple offerings, veggies, the kitchen accessories and a big space with an array of stalls selling wide range of fresh fishes ( For e.g- Rohu, Katla, Shark, Shrimps, Squids) straight from the sea. I got some for my cooking. If you love dry fish, then you can choose from the lot.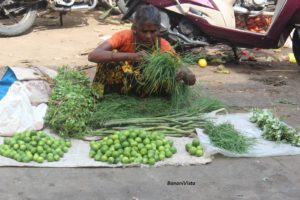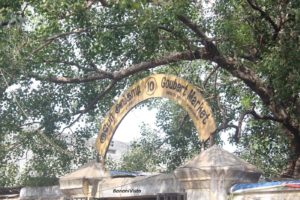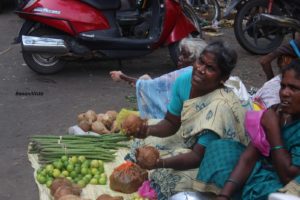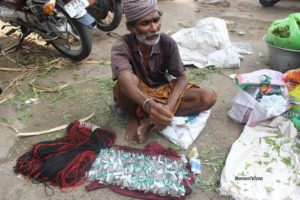 Cook a Tamilian meal: Since I went for the market trail, I got some veggies and fishes for my lunch. I was accompanied by one culinary expert, Sushmita who was going to teach me on how to prepare a delicious Tamilian meal. We prepared a 5 -course meal which includes plain rice, sambhar, Fish curry, Cabbage and a Dessert. Check out the pics below: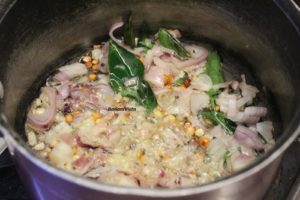 Learn to draw Kolam: Every Tamil girl knows to draw Kolam, even being not so good in diagrams and art, I somehow succeeded in curating few. My teacher gave me a warm welcome by making me understand the significance of Kolam in South India. This drawing tradition does not only belong to Southern India but one can notice the practice of Muggu, Rangoli, and Alpana in other Indian areas. In Tamil Nadu, it is known as Kolam, though in the north, people know it as Rangoli. I learned something new!
Having a great experience with Sita's Cultural Centre, I chose to spend some time in shopping. Apart from the shopping destinations in M.G street, one can enjoy the Sunday Bazaar. Both sides of the road opposite to clock tower were filled by the shopkeepers and locals. The shopkeepers either had their own small movable carts as shops or lay down on road with their stuff. One can have all the local products in this market either be it jewelery, clothing, kitchen wares and much any more.
Eateries: To have a perfect lunch, I always choose Surguru for its perfect meal. If you are fond of Indian Food then this is a perfect place for you! One can find Surguru either in Mission Street, Sardar Valabhai Patel Salai, Heritage Town or Near Ashram and Vinayagar Temple, JN Street.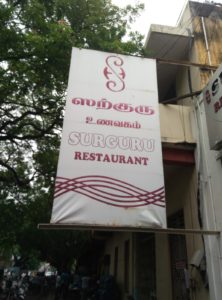 If you are a Pizza Lover, then Café Xtasi (Mission Street, opposite VOC school) and Baker's Street (M.G Road) are a must visit place. Enjoy the wood fire Pizza and the freshly baked items in these two restaurants.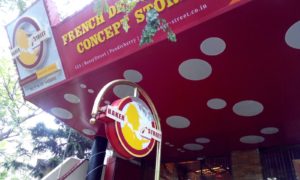 Last day, I was being driven from Pondicherry to Chennai. I couldn't afford to miss anything marvelous on my way. Hence I visited Sri Karaneswara Nataraja temple which is dedicated to Lord Shiva. The temple has its unique architecture which resembles The Great Pyramids of Egypt.
Don't miss the Kanaga Chetti Kulam Beach. The beach is an example of serenity, the absence of vendors and not so popular tourist spot allows one to sit there for an indefinite period and one can attain eternal peace. One can only hear the sounds of waves and the talks of local fishermen! Enjoy the bliss.
This article was originally written by Banani Vista.
'F5 Escapes' is a Bangalore-based, experiential travel company, with a focus on redefining the way women travel in India. The premise of F5 is an ambitious dream –  to put India on the global travel map as a preferred destination for women from across the globe.
F5 Escapes offers fixed departure all-women group tours, customized itineraries for families, groups and solo travellers. We also do in-city engagements which include #JustGo travel meetups, workshops to educate women on travel safety, sustainable menstruation, motorbiking etc.