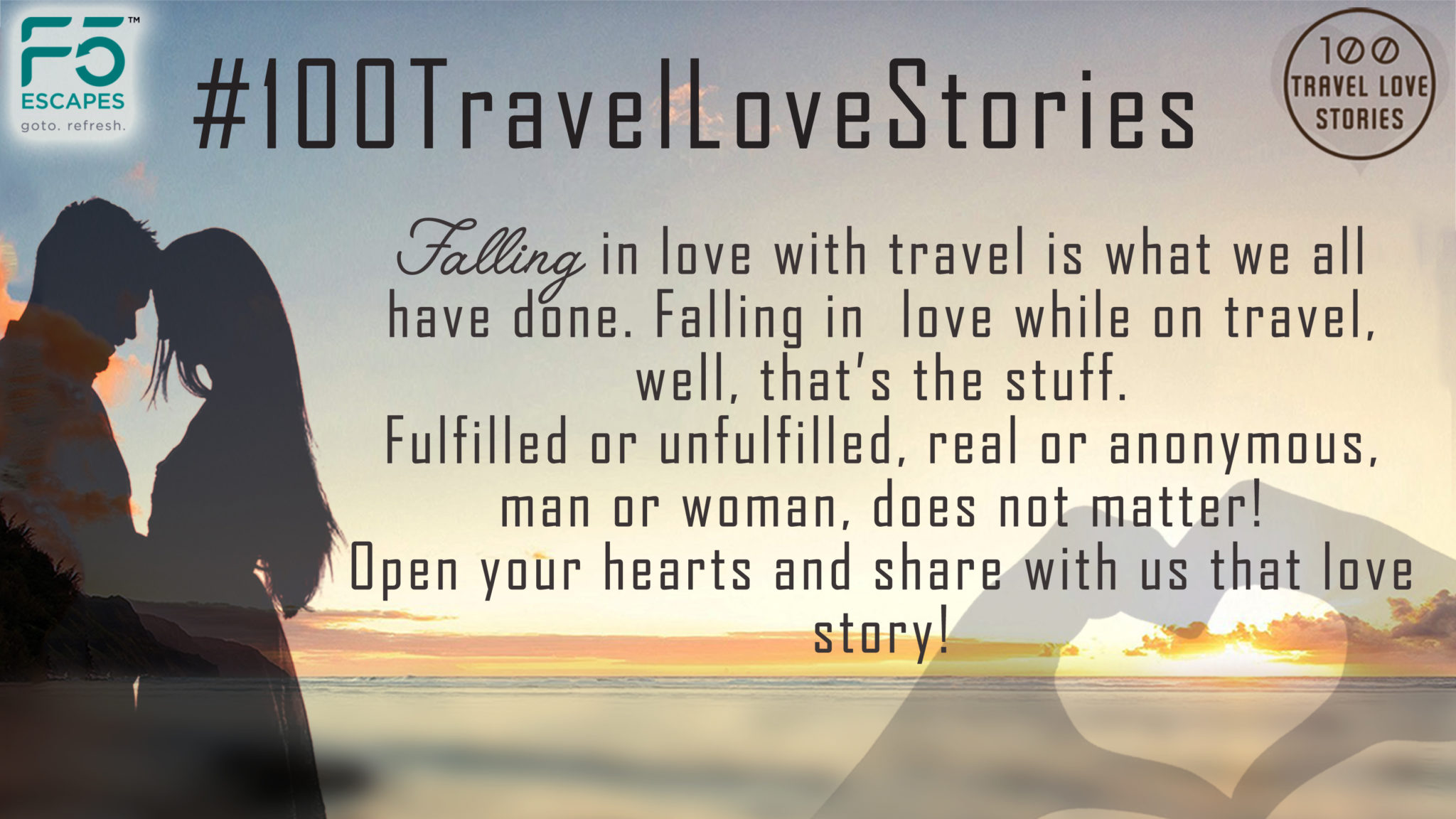 05 Jul
Introducing #100TravelLoveStories
---
Falling in love with travel is what we all have done. Falling in love while on travel, well, that's the stuff movies are made of!
But admit it, it has happened to you. A train journey with nonstop conversations, a shared glance in the hostel lobby, a shared meal or coffee, an offer to show you around, an unexpected kiss goodbye, anything that has made your hearth do the dance!
We are looking for all such love stories that happened while you travelled. To be sure, it is not the same as travelling with your (already) loved one/significant other. To be doubly sure, it is not Bollywood and so we don't expect a happily-ever-after.
We want to curate, without judgment, the matters of heart while you are on the road. You may have left that beautiful moment then and there; you may have carried it on and developed it into a relationship. It may have been platonic or intimate; ended beautifully or tragically, or may not have ended at all. You may have been single or married or of any other status. Like we said, we are not here to judge. Just observe and curate.
Open your hearts and share with us that love story here.
You may also submit by writing to [email protected]. Or inbox it on our Facebook Page or Twitter account using #100TravelLoveStories. No worries, the story will be anonymous by default, unless you want your name to be published.
'F5 Escapes' is a Bangalore-based, experiential travel company, with a focus on redefining the way women travel in India. The premise of F5 is an ambitious dream –  to put India on the global travel map as a preferred destination for women from across the globe.
F5 Escapes offers fixed departure all-women group tours, customized itineraries for families, groups and solo travellers. We also do in-city engagements which include #JustGo travel meetups, workshops to educate women on travel safety, sustainable menstruation, motorbiking etc.