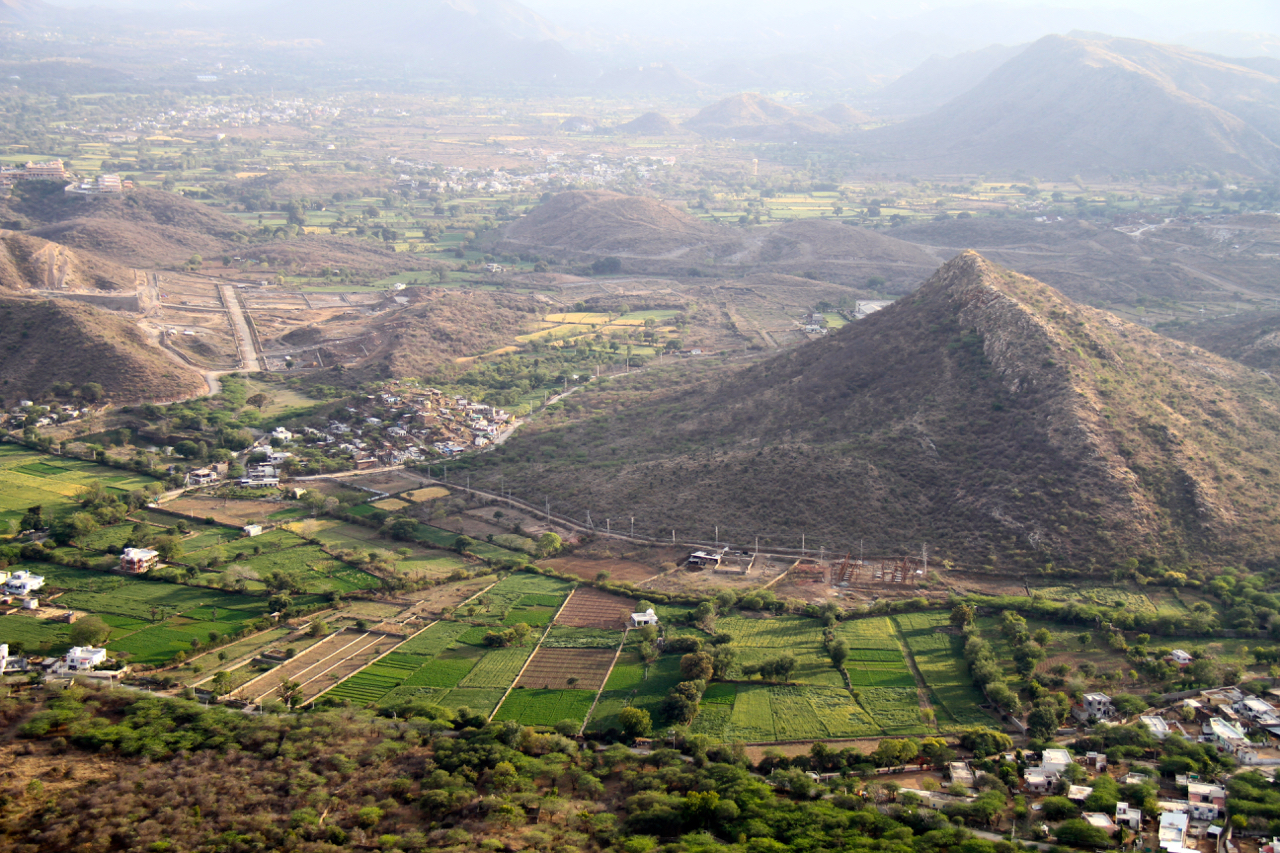 05 Jun
Lush Green South Rajasthan
---
I have already written a
nostalgic post about Rajasthan before
. So when I planned a trip to South Rajasthan, I wondered if I am doing justice by writing about it. Someone completely unaware of the green, forested Rajasthan with lakes, rivers and dams would probably be more suited to give you a wide-eyed account of the region. I can talk intimately about the state, but in most parts, I have been a guest myself. South Rajasthan, however, is where I grew up, failed, succeeded, learnt, grew roots and got married.
I saw my first desert and sand dune at the age of 11. Before that, being from Rajasthan meant rivers and birds and waterfalls. I used to be so mad at my cousins who would ask if we get enough water or if I see a camel every day. I would never understand why. In fact, early geography lessons were frustrating too because the books painted a dry and arid picture of the state I was living in, where I only saw picnic spots around the streams and lush green covers in monsoon. Before I could go to Jaisalmer or even Jaipur, I had been to the Sita Mata Sanctuary and monkeyed around from one hanging Banyan route to another, finally splashing into a stream.
The Malwa plateau merges into the Aravalis in this region, creating a ghat section and enabling some beautiful landscapes. The forests are of teak. Predominately a tribal belt, districts like Dungarpur, Banswara and Dhariyawad in South Rajasthan have agriculture as their primary occupation.
Personally, I was aware but didn't really know of these things. It is like you knew your dad played the guitar; but to actually know the songs and notes he played and the name of the band he played for – just makes you see him in a different light! 
I knew that the ghat sections and the wide plateau when I travelled around but I never bothered to find out what they were called. I visited and lived on agricultural farms and bathe under the pumped water, with my parents being involved in the agricultural business; but I never really questioned the availability of so much water in Rajasthan. I learnt swimming in Mahi and visited tribal festivals as picnics. However, I never even knew that there are so many races of tribes in the region.
In a way, I am really grateful that I got a chance to plan this trip. Sometimes, you need to step back and look at your home from a different eye to appreciate what it has to offer. Not just that, I could finally leave the familiarity of the touristy Udaipur and was able to choose some unique experiences to include. I finally made efforts to study the history behind those century-old temples I would play hide and seek around. I now know the topographical and ethnic names related to the region. I have a severe urge to rediscover the place of my childhood; this time, with new eyes.
Would you like to be part of our experiential journeys? Check out our tours here or get in touch with us on [email protected] / 080-47091759
'F5 Escapes' is a Bangalore-based, experiential travel company, with a focus on redefining the way women travel in India. The premise of F5 is an ambitious dream –  to put India on the global travel map as a preferred destination for women from across the globe.
F5 Escapes offers fixed departure all-women group tours, customized itineraries for families, groups and solo travellers. We also do in-city engagements which include #JustGo travel meetups, workshops to educate women on travel safety, sustainable menstruation, motorbiking etc.