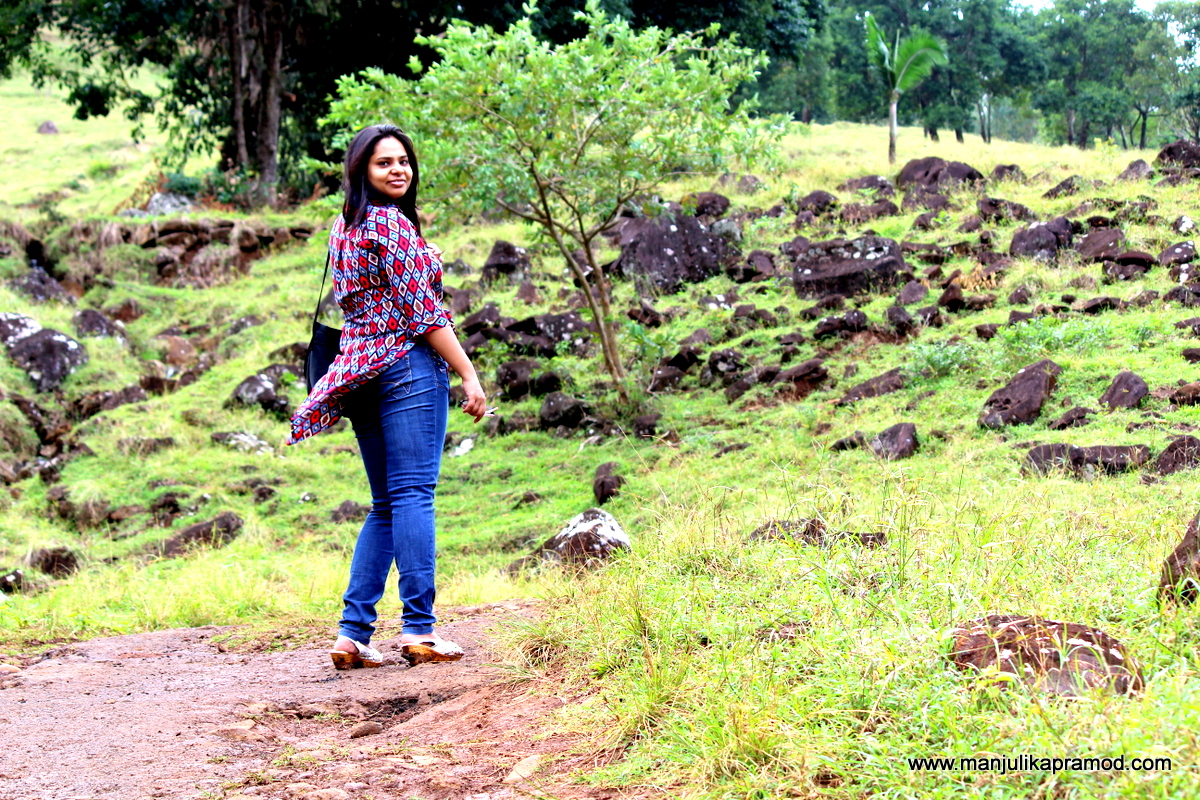 08 Jul
Manjulika Pramod - Pendown
---
Manjulika Pramod is a book-lover, an artist, a published short-story writer and a telecom engineer. She is addicted to good food, traveling to new destinations, unique experiences and blogging. We caught up with Manjulika to get know her a little better, about her travel experiences & her choices in traveling responsibly.
Can you tell us when and how did the travel bug bite you?
Travel bug bit me after I got married to Mr. Consultant. My husband lives a life out of suitcase and while I was catching up with him in different countries, I was falling in love with the whole experience of traveling to new places.
And how do you fund your travel ?(savings/work whilst traveling/other)
After 8 years of my regular Engineering job, I took a break to live my life the way I wanted. I will be specific, I din't quit to travel. But now I ensure that I take up blogging or social media assignments as I travel. And I keenly look into collaborations where my trips are sponsored by tourism boards, hospitality brands and others.
How long have you been documenting your travel stories ?
It has been seven years that I have been documenting my experiences. Travel stories happened in last five years. You can follow my travel stories at Pendown.
Can you share with us, that one travel memory that you cherish till date ?
I can never forget my days in Oslo, the capital of Norway.
It is my favorite among all the 16 countries that I have traveled to. I was there in winters and it was like living in one of those fairylands that I have grown up reading about.
Have you been to any place, which turned out to be totally different to how you had imagined? If so, how?
Oman was one place which really surprised me.
I had seen the pictures but it was amazing to see a beautiful blend of mountains, desert, pristine waters and great culture.
Your preferred travel companions?
My husband is a great travel companion. I love going out with my parents too.
And there are some travel bloggers that make a great travel group.
Do you have a bucket list? If so what is the first item?
No, I do not have a bucket list. How do I decide the favorites when I do not even know about all the beautiful things that exist on this planet? Every travel experience is different and I am open to it.
Your views & experiences (if any) on safety while travelling on your own.
Internationally, I have traveled alone quite many times and I feel wherever you are, it is very important to be vigilant of your surroundings. If you sense something is wrong around you, just trust your instinct and leave.
We all know that travel teaches us a great deal of things about life. Can you share with us what has travel taught you ?
My travels bring in loads of knowledge about its people, city, history, food and more. I love learning about different cultures and travel has definitely made me more aware of things globally.
Is there anything you do on your travels or in your every day life to try to minimize your impact on the environment?
There are four countries where I have lived for about 4 weeks and more. On these long travels, I live in a hotel apartment where I ensure I cook food, do not throw food, do not waste water and use electricity wisely.
Please share with us, your message to aspiring women travelers?
Do not shy from traveling because it helps you break all shackles and live your freedom. It makes you feel powerful.
We asked Manjulika to give a one word substitute on few travel related questions.
If some one asked you to give up travel and choose exactly one thing to do in life, what would you choose?

I wouldn't do this deal!
A fictional character would you most like to meet or travel with ?

Harry Potter.
One Dream Destination?

Moon
Your most preferred way of travelling (Backpacking/Economy/Luxury)?

Economy
What describes you as a travel style as a woman, the best? Nomad / Diva / Aam Aurat

Diva
A traveler who inspires you

Not one but the whole bunch of travel bloggers in India who are doing a great job.
You can follow Manjulika's travel stories on the below platforms
'F5 Escapes' is a Bangalore-based, experiential travel company, with a focus on redefining the way women travel in India. The premise of F5 is an ambitious dream –  to put India on the global travel map as a preferred destination for women from across the globe.
F5 Escapes offers fixed departure all-women group tours, customized itineraries for families, groups and solo travellers. We also do in-city engagements which include #JustGo travel meetups, workshops to educate women on travel safety, sustainable menstruation, motorbiking etc.