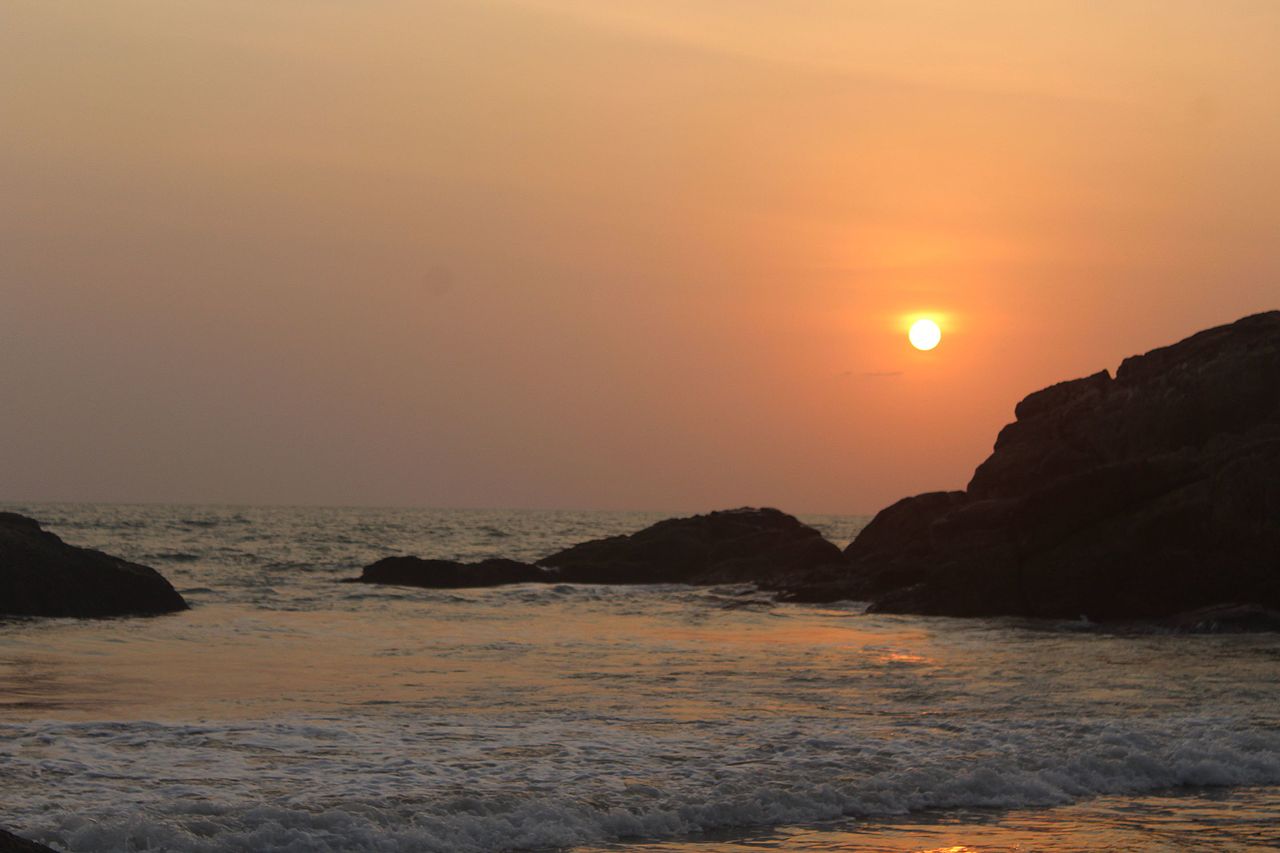 23 Nov
My tryst with the Karavali
---
What new can be written about a place that has already been written about? Well, I think a new perspective churned out from yet another inquisitive mind, unraveling of yet another layer of probable experiences, are all that help in redefining a destination. We all have read about the monument of love, but I have also come to believe that it could recite a whole new tale when observed from the Dhobi ghat, from the premise of a washerman's mind.
Allow me to take you through 3 travel experiences at 3 different points in my life, the details of which I vividly remember till date. 
Experience 1
I was in class 3 when Dad first took me to Mangalore on the Konkan coast of Karnataka. I was fascinated. We were going to two places whose names rhymed with each other – Mangalore, Bangalore! How cool was that! Chennai to Bangalore in a cosy 1st class coupe on the train and onward to Mangalore in bus, via the religious circuit. I was growing with Tamil all around me and this was the first time I was being exposed to disparate sights and sounds, amusing, surprising and intimidating all at the same time. If the red Bangalore city buses and empty roads ( back then!) evoked a sense of awe, what totally captured my fantasy was Udupi. It is exhilarating to attach tangible dimensions to something that one has only fantasized about. Till then, my only connection with Udupi were the 'Udupi' restaurants I have eaten ghee-dripping Pongal in. Visiting there actually felt transcendental to the then 8 year old! 
Though I grew up in a coastal city, I had a pretty sheltered upbringing. Mangalore was where I saw for the first time, fishing nets and trawlers, dried fish and people whose livelihoods depended exclusively on the sea's bounty. Thanks to the staunchly vegetarian upbringing with zero exposure to meat or seafood, I hadn't yet developed the mental faculty to even tolerate the aromas of a cuisine different from what I was used to, let alone accept, thereby permanently searing my head with the first inhalation of dried fish smell that hung in the sunny, humid, coastal air. 
Experience 2
Fast forward a couple of decades, I remember standing on the magical Maravanthe beach at Manipal, chasing a storm that was brewing. The anatomy of a storm is resplendent, especially when observed from the beach, as that is where she is bare naked, totally revealing her soul. As I watched the threatening black clouds loom over the horizon, gather and seem to connect to the murky grey waters of the Arabian sea, it felt like witnessing a labored delivery of a child.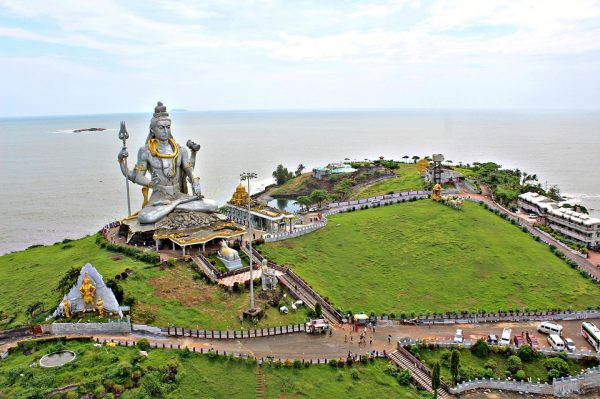 I followed the storm to Murudeshwar, up North, and witnessed her showers all over again against the backdrop of the giant Shiva by the sea. This windy, rainy drive is my best memory of Karnataka's Konkan.  
Experience 3 
A few years ago, I was in Goa during monsoon. This was a different Goa – not the sunny, happy, bohemian one, but a wettish green, pregnant-backwaters, stay-inside-and-sip-chai Goa. Instead of staying indoors, I chose to hire a two wheeler and ride in the pouring rain, from North to South Goa, which proved to be an out-of-the-world experience. I had also heard a lot about the scenic Konkan rail route, so I was looking forward to my return journey. Sitting by the window of my sleeper class coach, I eagerly awaited Castle Rock station, for I knew what was coming was nature's glory at its dampest best. 
Dudhsagar Waterfall during monsoons is a sight to behold. And behold, I did, with the vistas creating a pigeonhole for themselves in my brain.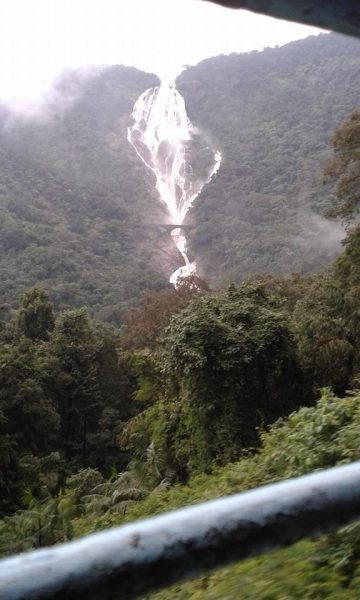 More and more stories
The prospect of a rendezvous with untouched nature pleasures me beyond measure. Recently, I happened watch a documentary film about 'Aghanashini', the only un-dammed river in Karnataka state. I first came across this river a few months ago, when we were working on the West Coast itinerary at F5, however, I did not get much info. After watching the incredible film and learning about the stories of the region, I hurriedly went back to our itinerary to see if we are spending enough time here. 2 nights in Kumta, 5 kilometres away from the river! I called up our vendor and asked if we can spend time by the river. With a 'yes' to my question, I am thrilled to go meet her, the Aghanashini, 'Cleanser of Sins'. 
The Konkan has managed to keep me bewitched so far, through different phases of my life. I haven't had a chance to explore Maharashtrian Konkan much, but I am sure it will have its own plenitude of stories. For now, I am preparing myself to soak in Karnataka's 320 kilometres of coastline to its fullest, decipher its secrets to the deepest.
Join us on F5's upcoming road trip here 
'F5 Escapes' is a Bangalore-based, experiential travel company, with a focus on redefining the way women travel in India. The premise of F5 is an ambitious dream –  to put India on the global travel map as a preferred destination for women from across the globe.
F5 Escapes offers fixed departure all-women group tours, customized itineraries for families, groups and solo travellers. We also do in-city engagements which include #JustGo travel meetups, workshops to educate women on travel safety, sustainable menstruation, motorbiking etc.