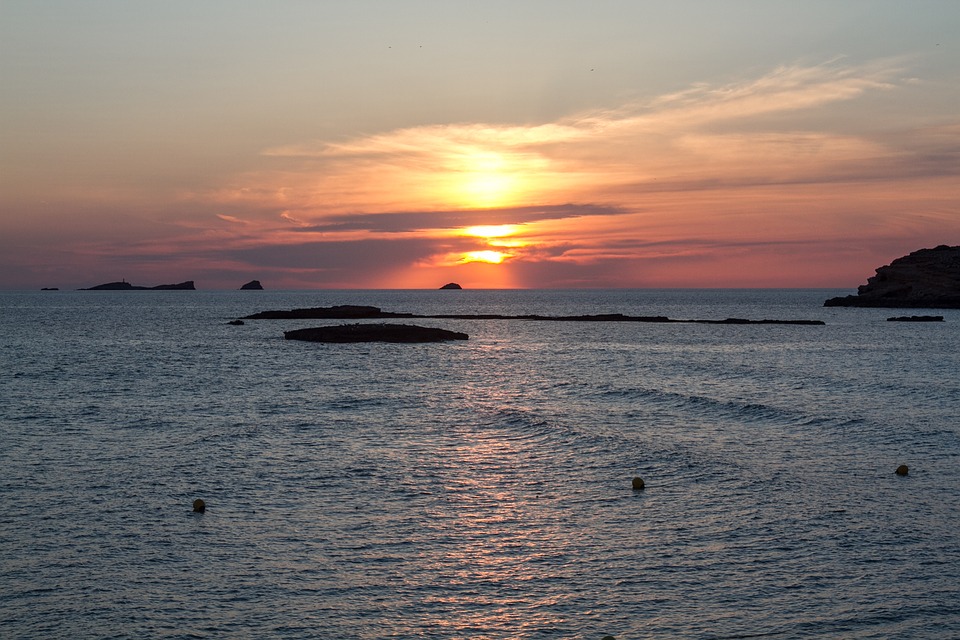 26 Aug
Story #9 The Meet And Henceforth
---
S from Bangalore writes about serendipity & everything that leads to the first meet.
"If fate has it that you are going to meet that person, then you are going to meet that person. I guess this is not the part that actually hold me in interest. For me, it is the way we meet and everything that leads to the first meet and then what happens henceforth. So you can now guess why I named it as the meet and henceforth.
This happened in a club in Ibiza, Spain where I had gone on a long trip. It was my friend's birthday and as part of the celebration, we went to a disco, which was supposed to start at 12 in midnight & it was a pool party. We go to the party around 1 AM and join the party floor. Exactly 40 minutes later, a very cute girl comes and stands next to me. Being my usual self, I am oblivious of people standing next to me and just staring on. I turn around and then see her and might I take a moment to say, my god was she mesmerizing.
I have met quite a few girls up until now and when I saw her, suddenly I realize she is different. She is the kind of girl whom you just want to go talk to and spend your time with. Normally I would not have any decent ounce of courage to go talk to a girl just like that. So I tell my friend that I saw a very cute girl and how bloody beautiful she was. He notices her, walks up to her (at this point he is dragging me along with him) and starts talking to her. He tells her that my friend finds you cute. She smiles at me and we start talking. The conversation goes on, we get out of the club and spend the whole night talking and talking.
We spent the next few days on the island talking and talking. I have never spoken so much with a girl and every time I see her smile or make her laugh, I feel like I need to talk more so that I could keep watching her laugh and smile all the time. Finally, on the last day of my stay, we end up at the beach for sunset, listening to Stairway to Heaven song via shared headphones. The sunset is a god's gift to our last day together, the moment catches up, and we kiss each other. That was just a moment that cannot be explained by mere words. The words just do not justify that feeling. However, we decide to keep it at that because we decided there could be a long-term friendship that could be maintained. We exchange numbers and part ways.
Now we are the best of friends, we cannot wait to talk to each other. We are actually planning to have a trip together and meet up in near future. The interesting part of this meet is that before I went to Ibiza, I was in Barcelona and so was she. We both crossed paths multiple times in Barcelona but never actually met. Finally, fate bought us together in that club. Now all I wonder is this, had we met earlier in Barcelona, would we have had the same moments that we had in Ibiza and ended up being such good friends later? Then I realize the beauty of the meet that we had in Ibiza and relish that first look and moment for the rest of my life. I guess this is how serendipity works."
#100TravelLoveStories is a series of travel & love stories that you probably never shared with anyone. You can even submit a poem, painting, drawing or any work of creativity along with it. Everyone, irrespective of gender, is welcome to share. Submit the story to us by writing to [email protected] with a catchy title & we will publish it for you, anonymously unless you ask us to reveal your identity.
'F5 Escapes' is a Bangalore-based, experiential travel company, with a focus on redefining the way women travel in India. The premise of F5 is an ambitious dream –  to put India on the global travel map as a preferred destination for women from across the globe.
F5 Escapes offers fixed departure all-women group tours, customized itineraries for families, groups and solo travellers. We also do in-city engagements which include #JustGo travel meetups, workshops to educate women on travel safety, sustainable menstruation, motorbiking etc.