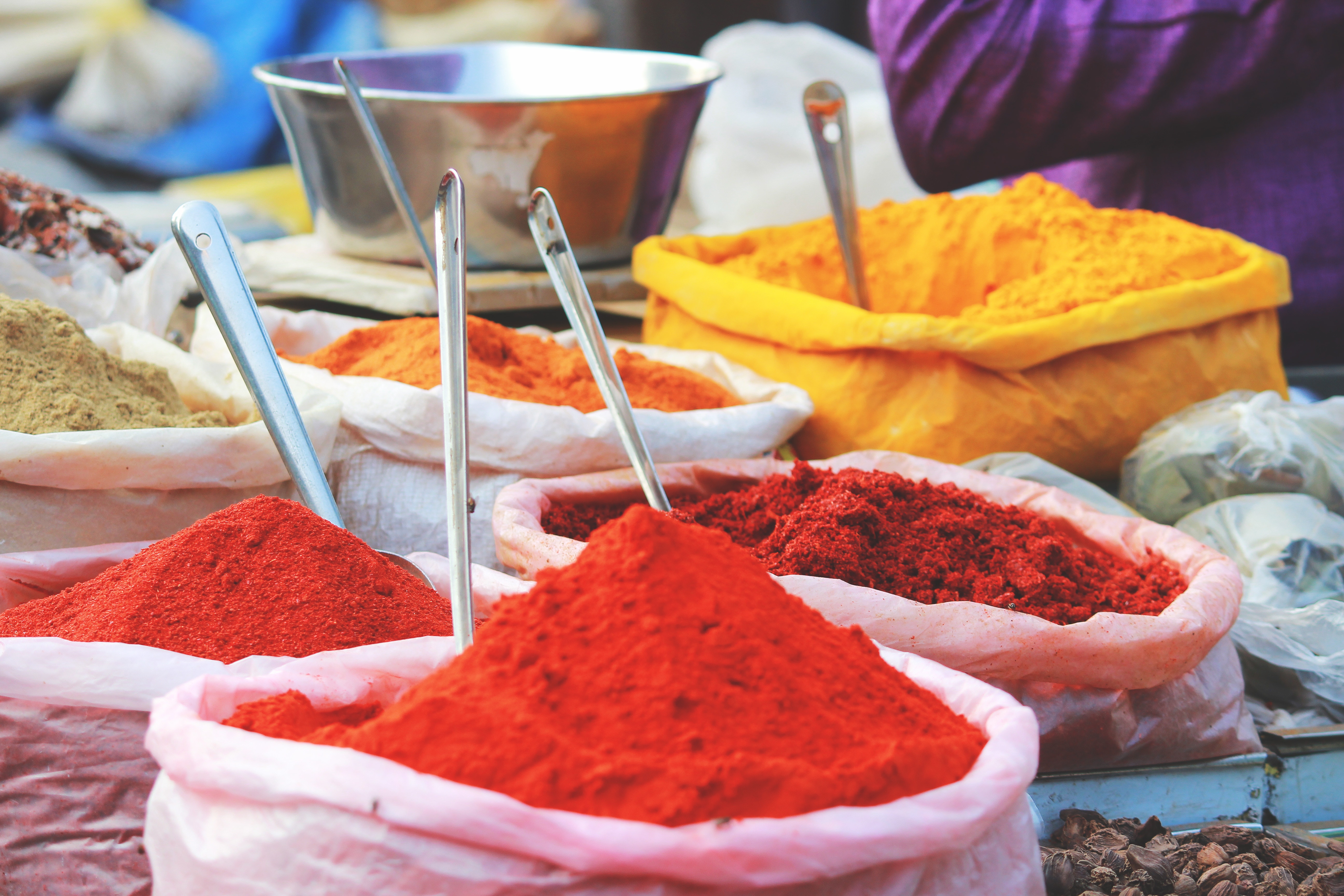 02 May
Top Festivals in India
---
India, the land of vivid colours and rich heritage has it all when it comes to festivities. Songs, dance, bonfire, folklore, feast and what not to revel in the liveliest of ceremonies and celebrations. Cultural diversity among states has fared well for India, as every festival is unique and beautiful in its own way.
Makar Sankranti / Pongal / Lohri
The new year brings with it the joy of harvest festivals for the Indian farmer community to pay their respects to Sun deity(Surya) and enjoy a good year of harvest with feast and merrymaking. Called as Thai Pongal in Tamil Nadu, Lohri in Punjab, Uttarayana in Gujarat & Rajasthan, Maghi in Haryana & Himachal Pradesh, Magh Bihu in Assam and Makar Sankranti in rest of the states, these harvest festivals is a treat to all the five senses of a traveller.
Thai pongal is celebrated four days with bhogi marking the first day, when people discard their old belongings and celebrate new possessions. The second day is the main event of making a pongal dish and paying respects to the Sun deity. This day coincides with the Makar Sankranti and Uttarayana which is marked by Kite flying, fairs and surya pooja in riverbeds. Third day is celebrated for the livestock of the household and fourth is to visit all the relatives and relish in gatherings.
Lohri is observed a night before pongal and is famous for its Lohri folklores, bonfires and Trick-or-Treating. Bihu in Assam is divided into three different festivals celebrated in January(Magh Bihu) , April(Bohag Bihu) and October(Kati Bihu). Bohag Bihu celebrated in April is the most significant with Assamese spring festival marking their new year.
Diwali
This radiant festival of lights, a symbolic representation of victory of good over evil, is celebrated in November with the diyas(earthern lamps) adorning every nook and corner of Varanasi, Jaipur and Delhi. Diwali lanterns & Night fireworks are quite a site.
In south India, this festival is celebrated as the day, God Krishna overcame and destroyed the evil demon king Narakasura. Here, the day is marked with early morning oil bath, eating a lot of Diwali savouries and bursting fire crackers all through the day.
Dev Diwali/Karthigai Deepam
Dev diwali, if translated, 'Diwali of the gods', celebrated in the month of December in Varanasi, Uttar Pradesh is marked by a stunning view of more than a million diyas lighted in the steps of the ghats on the riverfront of the Ganges, where the gods are believed to descend to Earth to bathe on this holy day.
This is also celebrated as Kartigai Deepam in Thiruvannamalai, Tamil Nadu, where people go on a procession around a mountain(Girivalam), atop which a famous Lord Shiva temple is situated.
Holi
Celebrated in March, this festival of electrifying colours must be celebrated in either Goa, Delhi, Matura, Rajasthan or Uttar Pradesh to enjoy the jubilation in entirety. People visit their family and friends to throw colours on each other, play musical instruments, drink bhang(made from cannabis), laugh, dance, sing and have holi delicacies. Holika Bonfire in Rajasthan is another highlight of Holi.
Ugadi
People of Karnataka, Andhra Pradesh and Telungana celebrate their New year in the mid of April every year in the name of Ugadi. This day is marked by beautifully decorated homes, adorned with mango leaves and rangolis. A special dish called 'pachadi' that combines all flavours- sweet, sour, salty and bitter is the highlight of this festival.
The same day is called 'Gudi Padwa' in Maharashtra. A Gudhi- vibrant silk scarf tied at the top of a long bamboo along with neem, mango leaves & a garland of flowers with a small pot inverted over it, is erected in every households, as a mark of Maratha warrior's Victory. Processions, family gathering and feast are a common sight.
Onam
The harvest festival of Kerala celebrated in August, is fun and frolic with the world-famous Aranmula boat race, procession of bejewelled elephants and native 'Kathakali' dancers. Onam sadhya is a sumptuous meal consisting of 24 to 28 dishes eaten from a banana leaf is a door to heaven with phenomenal dishes like Ada pradhaman, Chakkapradhaman etc..

Ganesh Chaturthi
Mumbai, Pune and Hyderabad streets will be lively with all the devotees of Hindu god, Ganesh celebrating his birthday with colours and massive processions. Songs, dance, group chants and drums are inseparable from this event. Also celebrated as Vinayagar chathurthi in Tamil Nadu, this day is marked by dolling up the Ganesh idol in pandals(A common place where a humongous idol of Lord Ganesh is kept) with garlands and Indian Doab and worshipped for a few days, followed by the procession and immersion of Lord Ganesh idols in the nearby water body like a river or a sea.
Navratri & Vijayadasami
This nine-night fiesta during September-October stretch, will be an eye-candy and a soul soothing experience for any traveller as this has got the whole package of all the festivals. This is one other festival that is celebrated differently by different states of India, in 'each one beat another' ways.
In Tamil Nadu and southern parts of India, it is marked with a traditional thematic setup called 'Golu' which includes gods, goddesses, animals, birds and rural life all in a miniature design. Such Golus are setups in temples as well as households for 9 whole nights and special poojas, songs, chants & dance performances are held. Madurai Meenakshi Amman Temple Golu is a must visit for travellers. In Kolkatta and northern parts of India, it is marked with pandals of Goddess Durga and celebrated just like Ganesh Chathurti. The end of ninth day is celebrated as Vijayadasami in South India and Dusshera in north India.
Goa Carnival
Largest Celebration of Catholic Holiday in Asia, the Goa Carnival was resurrected in 1965 as a minor street celebration and has been an extravagant affair ever since. The Carnival goes on for four days from a Saturday through Tuesday in the month of February or March. Balloons, horse-drawn carriages, decorated bullock carts and elaborate floats are the highlights of the parade.
Hemis Monastery Festival
The two-day revelry of Hemis Festival in Leh Ladakh to commemorate the birth anniversary of Padmasambhava, is famous for its masked dances wherein each mash signifies something remarkable. This is followed by holy plays and devil dances which are believed to ward-off evil spirits. Every traveller must mark their calendars in the mid of July to attain this wholesome experience.

Now that you are aware of these festivals across India, tell us where are you going to celebrate?

'F5 Escapes' is a Bangalore-based, experiential travel company, with a focus on redefining the way women travel in India. The premise of F5 is an ambitious dream –  to put India on the global travel map as a preferred destination for women from across the globe.
F5 Escapes offers fixed departure all-women group tours, customized itineraries for families, groups and solo travellers. We also do in-city engagements which include #JustGo travel meetups, workshops to educate women on travel safety, sustainable menstruation, motorbiking etc.