TOUR OVERVIEW
Varanasi is a different world. A world, where the Gods and spirits enthrall the humans. A world, where death is as much a celebration as life. A world that has managed to persuade time to stay still. Explore the hidden secrets of Varanasi that still retains its old worldly charm. Ponder about life in the evening by the Ghats. Walk through the gullies and gorge on delicacies that tantalize the taste buds. Come, explore the other world that is Varanasi, with F5 Escapes.
When you are in Varanasi, Can Sarnath and Bodh Gaya be far behind?
Price: INR 25000 + 5% GST
Single occupancy supplement: Rs. 9000 + 5% GST
DISCOUNTs:
Early bird discount – INR 500 if booked before 25 Oct  2019.

Pay in one go and earn a discount of INR 1000 in addition to the early bird discount.
Arrive at Varanasi by noon. Settle in to your homestay in Varanasi and relax. The most immersive way to explore the ghats of Varanasi is to take a boat and watch the Ganga ghats come alive in the evening. You will also witness Ganga Aarti at Dashashwamedh Ghat. Overnight at Varanasi.
Today is time to set out to explore destination which is steeped in Buddhist traditions and a rich history – Bodh Gaya. After breakfast, leave for Bodh Gaya ( 260 kms, ~6.5 hours ). Visit the Maha Bodhi temple, where Buddha attained enlightenment. Overnight at Bodh Gaya.
This morning, explore the international monasteries of different countries here and enjoy the cultural diversity. Get back to Varanasi by evening, having lunch enroute. Evening free to indulge in more street food and shopping. We will visit Kashi Vishwanath Temple and Annapurna Temple today or the day next, based on time. Overnight at Varanasi.
Today, you will get to understand the ancient city better and what's a better way to get started than gastronomy? The day starts with an early breakfast of traditional Kachori Jalebi post which we set out to explore the sights and sounds of Varanasi. Get ready to see the most celebrated monument of our country, the national emblem – The Ashoka Pillar at Sarnath. Also visit the place where Buddha delivered his first sermon. Get back to Varanasi. A guided tour of the important temples and a quick glimpse of the Benares Hindu University campus are on the cards. Overnight at Varanasi. 
Board your flight back home post breakfast. Tour ends.
Inclusions
Three main meals a day  + 2 tea/coffee – starting with Evening Tea on Day 1 and ending with Breakfast on Day 5 – during the Tour.

Airport pickup and drop in comfortable A/c cab.

Transport in cab / rickshaws / boats in Varanasi (roads are very narrow and many lanes do not allow bigger vehicles) and A/c TT for Bodh Gaya visit.

All stays in well appointed, comfortable homestays on twin sharing basis

All entry charges

Two boat rides

Guidance of an F5 Tour Leader
Exclusions
Food other than mentioned in inclusions. All extra food explorations, other than the main meals in Varanasi to be borne by individuals.

Tips

Shopping

Personal expenses

Camera charges

GST at 5%

Flights to Varanasi and back, from your city of residence

Cost arising due to natural occurrences, roads closure and flight delays. We will help you navigate them and make alternate arrangements but the cost will be borne by you.
Terms & Conditions
REFUNDS/CANCELLATION:
If cancelled 90 days or more in advance, cancellation fee is 12% of the trip amount. You may park the token money with us for future trip within next 6 months, without any charges.
 25% of the trip cost if cancelled 60 days in advance.

 50% of the trip cost if cancelled 59 to 16 days in advance.

Last 15 days – no show – entire amount will be forfeited.

If you use our services to book flights, cancellation charges of the flights will apply.
Option of Deffered trip:
You have an option of parking the paid amount with us for a future trip, if you wish to cancel joining this trip 60 days or more in advance.
 Following conditions apply:
You need to choose the trip you would like to go with instead (the deferred trip) within 2 months of deciding to cancel.

The travel start date of the deferred trip should be within 6 months from the day you decide to cancel.

There can be only one such change and once you decide the deferred trip, the cancellation policy of that trip applies.

You cannot choose a short trip (less than 5 days) as a deferred trip.
Disclaimer
50% of the trip cost is required to confirm the booking. You can avail discount if you pay in one go.
The booking does not include flights as the flight rates are extremely unpredictable. However, we can help you book your flights for the trip
All our trips are well-researched, including identifying access to medical facilities. In case of a medical emergency, F5 will assist the traveler in getting medical attention.
F5 Escapes is in no way responsible for any untoward incident happening due to the ignorance/negligence of the guests, natural/man-made calamities, accidents or any other events that are out of human control during the trip.
F5 reserves the right to cancel the trip under certain conditions – in such a case, the amount will be refunded in full.
Arrival & Departure timings:
This trip is Ex-Varanasi. Joining us from different city?
Reach Varanasi on 25th January 2020 by 1PM  and book your return journey after 9AM on 29th January 2020.
Weather:
Weather in Varanasi will be cold as January is peak winter. It will get even colder in the evenings & nights with minimum temperature going up to 9 degrees celsius.
*Please note that nowadays, climate/ weather is dependent on many factors and unpredictable hence above information might be subject to change during your actual travel days.
About your stay:
We will be staying in a premium, well-reviewed homestay in Varanasi and a popular, well appointed hotel in Bodh Gaya.
NOTE ABOUT SMOKING & ALCOHOL:
Everyone joining is an adult and we realise that we cannot dictate the behaviour on how you should enjoy the trip. All we ask is to drink responsibly. Hangover delays are going to cost a lot, and will not be tolerated at all. So please do not test your limits and enjoy in moderation. Also, do respect your roommate's comfort levels with the alcohol smell and avoid drinking in the room if she is not comfortable. Alcohol is not very acceptable in Varanasi.
If you smoke, please do so outside the room, even if the rooms have ashtray.
Fooooood!
Varanasi has incredible food options –  we will explore all the food Varanasi is famous for, as a part of the trip experience – we will have local food in good, hygienic, highly popular restaurants. Puri Kachori, Khichdi, Jalebis, Chaats, Makhan Malaiyo, Kullad Chai, Paan, Thandaai… slurp!
Note > Prepare > Accept > Embrace:
This is an immersive tour, where we don't rush to check-off a list, but allow ourselves to experience the magic that is Varanasi. Please come with this kind of mindset to make the most out of the trip.

While we will try and keep the trip as culturally inclined and secular as possible, please remember these places are known for their temples. Every temple has a story. So yes, we will be visiting several temples,

mainly Kashi Vishwanath, Durga Mandir, Hanuman Mandir and Annapuran temple.

If you are someone who can enjoy temples from a cultural perspective, then this trip is for you.

Varanasi is a walking city and best explored by foot. This tour will require you to walk quite a bit, say 2-3 kms a day when in Varanasi. There are steps everywhere in the Ghats area. If you have issues walking, then this tour may not be for you.

Food exploration is an important part of this trip. If you have any dietary restrictions, please let us know well in advance.

There are some days where you are either travelling for long or have to get up at a certain time to enjoy the experience planned. Please cooperate.

WiFi is available at the Varanasi and BodhGaya stays.

After Varanasi, please don't expect any great food in Bodh Gaya – it will diminish in comparison to the incredible gastronomical experience that Varanasi offers.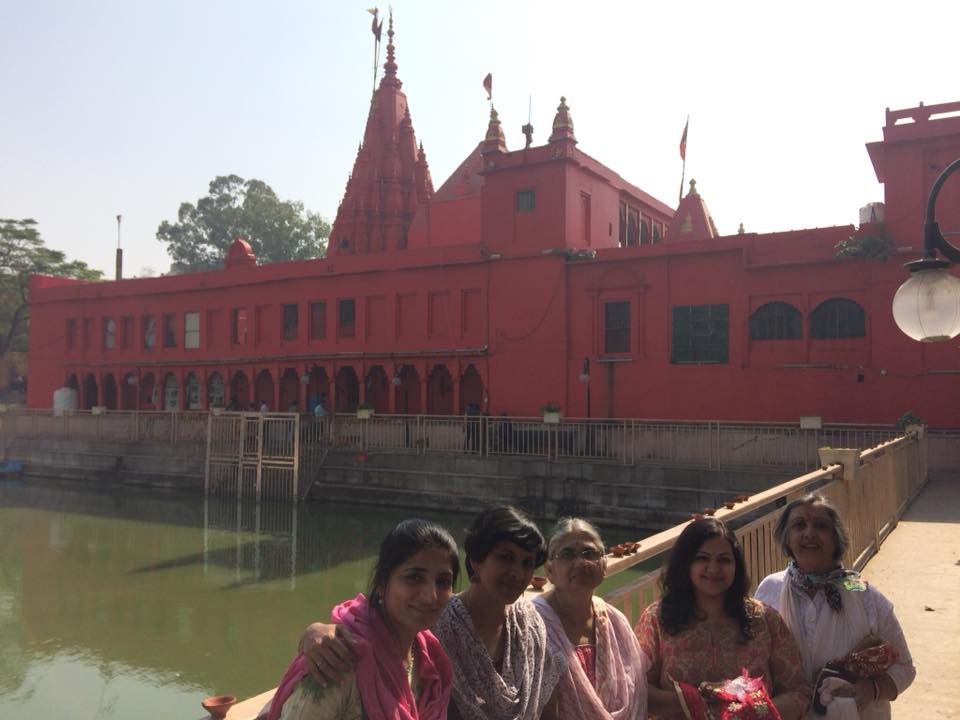 Vineeta Ganju
It was an intense, enjoyable and very authentic experience.
Right from the individual pickup at the airport. The driver was polite and informative. Extremely pleasant personality. The group dynamics were terrific, considering most of us did not know each other. Very friendly & accommodating🙏🏼. The hostess at our home stay was warm and took care of us like a true 'nani'. Our guide Manjeet was a real treasure. Always fulfilled every wish and adjusted & accommodated every change with a smile. Gave us exhaustive tours & experiences that were truly memorable. Couldn't have asked for a more authentic experience of Varanasi. And all this was made possible by our tour leader, who sought to pack in every last little detail – from the thoughtful little gifts, to adjusting and attempting to satisfy individual needs.
Thank you F5 Escapes & all my wonderful co-adventurers for a memory that will last for a long long time to come💕🙏🏼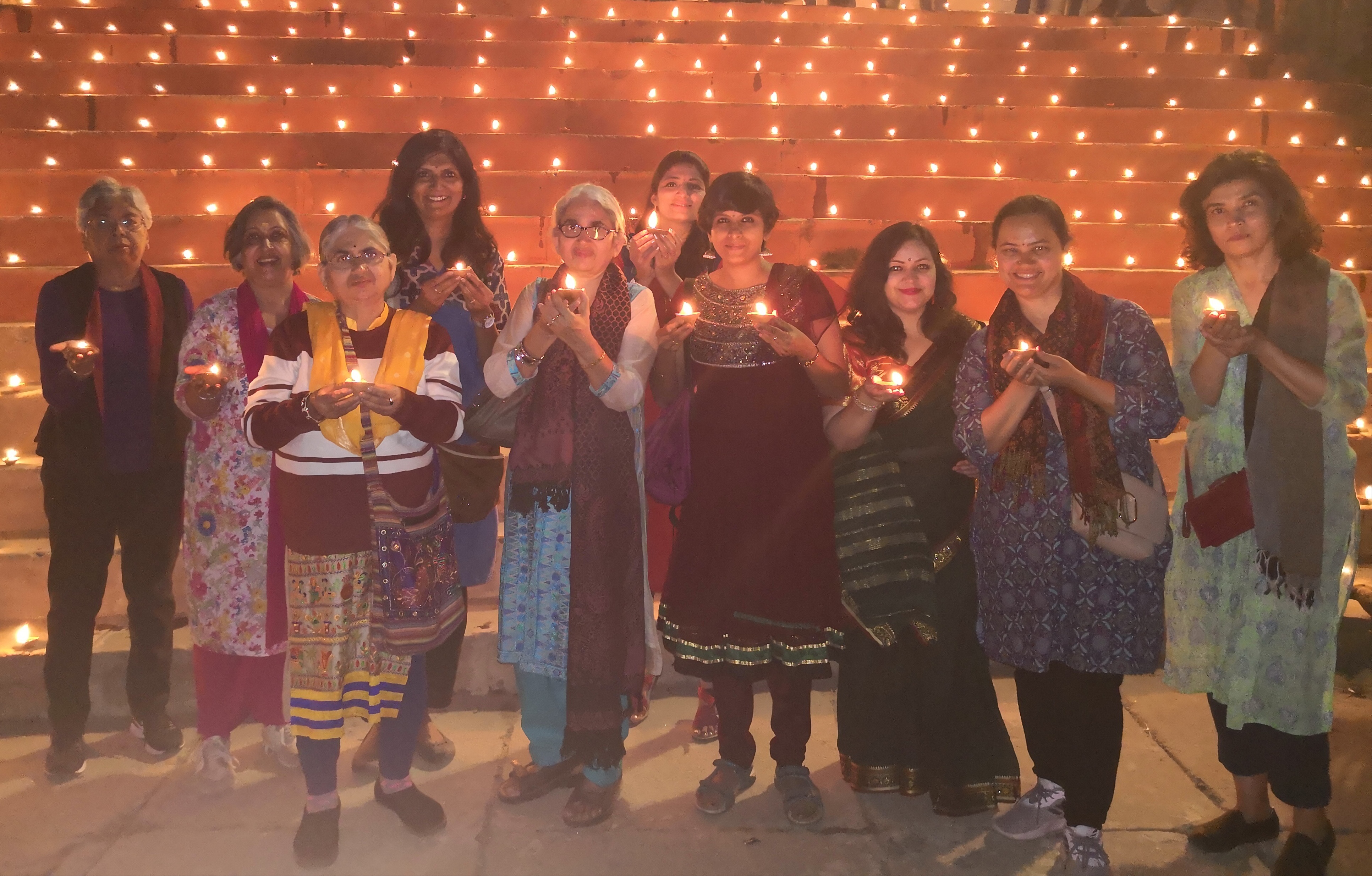 Zankhana Damani
What an enchanting and scintillating experience ..this Varanasi trip by F5 Escapes has given me…..of course to remember for life time..
A very well managed tour for women providing an exhilarating journey.
F5 Escapes' professional approach along with a very personal approach by our tour lead is what is worth recommending to one and every women who is longing for a 'once in a life time' experience.  I am very sure I am going with F5 Escapes once again and assure anyone who takes a tour with them that u would want to go again with them.
'F5 Escapes' is a Bangalore-based, experiential travel company, with a focus on redefining the way women travel in India. The premise of F5 is an ambitious dream –  to put India on the global travel map as a preferred destination for women from across the globe.
F5 Escapes offers fixed departure all-women group tours, customized itineraries for families, groups and solo travellers. We also do in-city engagements which include #JustGo travel meetups, workshops to educate women on travel safety, sustainable menstruation, motorbiking etc.