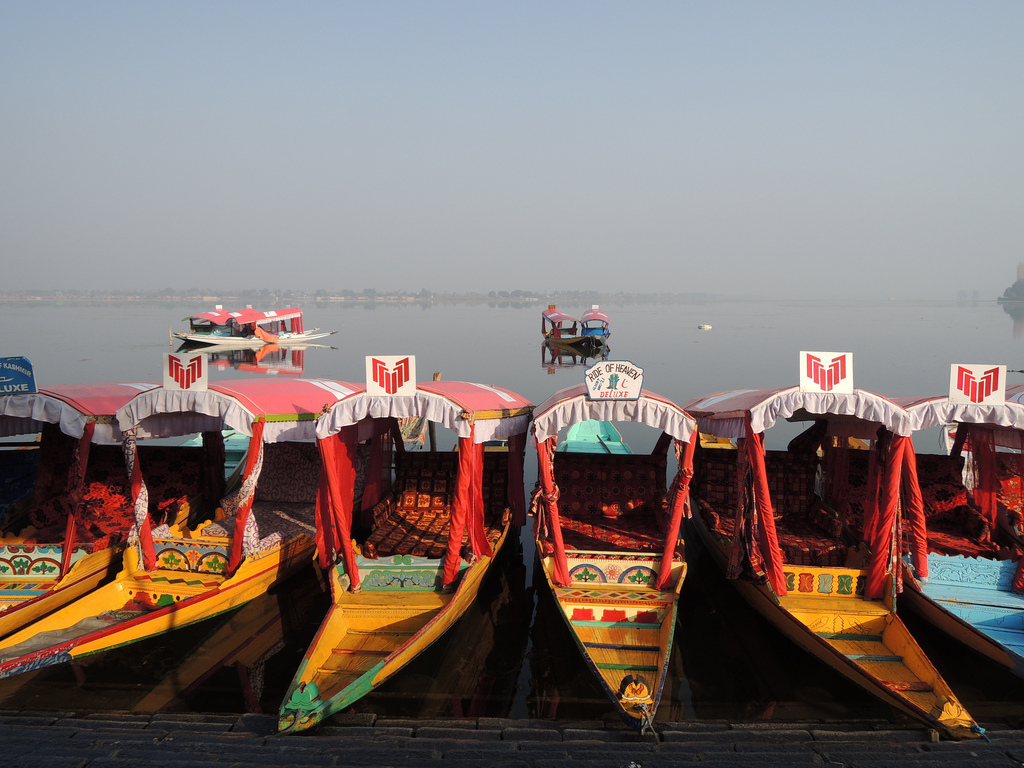 09 Aug
You are going… where? KASHMIR??
---
Well, that's the grilling most of us are subjected to when we begin to dream about the beauteous land up north in the country. Like many other phobias, 'Phobia of visiting Kashmir' is something that the society successfully manages to rub off on us.
Even the most confident of the lot, when faced with such concerns (mostly well-meaning), start questioning their decision of visiting Kashmir. However, being someone who has visited Kashmir twice, I can comfortably state that ground reality is far from what you hear just from media and movies. Talking to many locals, other tourists and experiencing the place first hand, this is what I gathered about Kashmir.
Tourism is very important to the local economy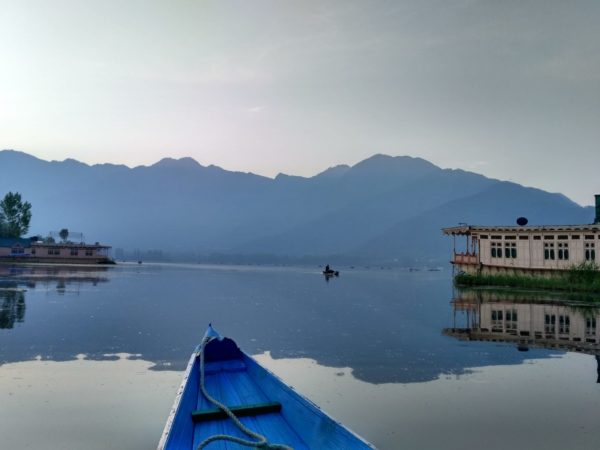 Take this example. There are two types of people on the Dal lake. There are those who live and trade there and then, there are tourists who come to experience life on houseboats. The number of the latter is higher than the former. Houseboats are mainly built for tourists – local people, but for a few, don't necessarily live there.
Considerable amount of investment goes into maintaining these wooden floating palaces. They stay afloat there, waiting for travellers. So do the boatmen, waiting patiently on their shikaras on the lake. So do the various other guides, horsemen, vehicles, drivers and their families. They all wait for summer to usher in tourists.
The locals are in general very courteous, honest and hospitable
I was warned about the touts and horsemen who harass tourists in Kashmir. I spoke to many of them when I was there recently. In a region that has a very short summer, everyone wants to make money. Obviously! However, befriending them with a sincere Bhai jaan goes a long way in understanding their way of life. They wouldn't ask for a penny until they finish delivering their service. Soliciting feedback was ubiquitous too.
There was this photographer in Pahalgam who refused to take money even for the Kashmiri costumes because his memory card got corrupted and he couldn't deliver the photos as promised! Almost every day, I got a chance to be overwhelmed by the customer-first approach of the people. This ought to be experienced atleast once in a lifetime.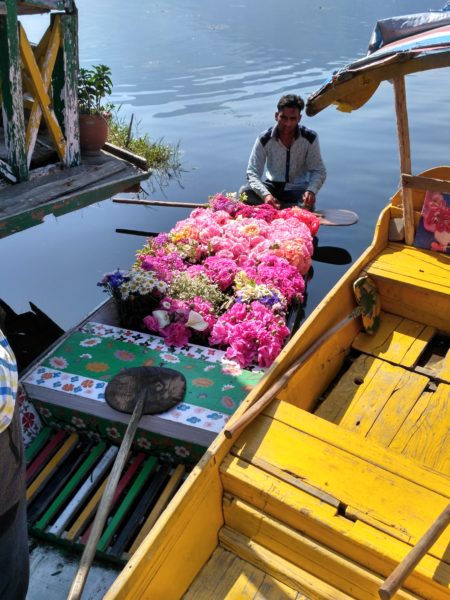 A land of abundance
Kashmir is a land of abundance. Water, forests, natural resources, it is blessed with too many treasures. Human greed is evident. However, that shouldn't hinder anyone to come and experience this. After all, there are very few places in the world that are blessed with such natural beauty and abundance. Not to mention that this is the only place in India which has 4 distinct seasons, each painted in its own colour!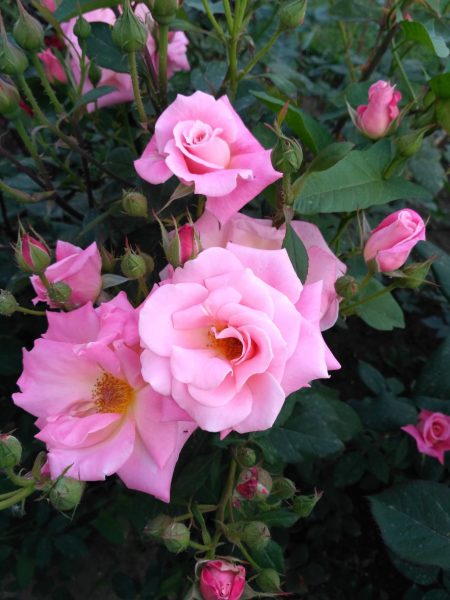 Unimaginably rich history or cultural legacy
Hindus, Buddhists, Sikhs, Muslims – all of them have called this place home at different points in time. Every civilisation, every dynasty, every religion has infused its own charm and flavour to the region. It reflects in the monuments, food, art and every other cultural aspect. That truly makes Kashmir like no other. In many parts of Kashmir, one can still find the locals living in perfect harmony. The Mattan Sun Temple and Gurudwara is a case in point. There is a temple and a gurudwara in the same complex and I found several Muslim elders sitting and talking under the trees in the complex. Shankaracharya temple, HazratBal Mosque – these are very popular tourist attractions in Srinagar.
People go on about their lives
Yes, militancy happens sporadically, but they are confined to certain regions. People do go on about their lives. They also take great interest in tourists and keep them informed of local conditions. In short, tourists are treated with great care and respect.
The need for responsible tourism
As much as I enjoyed Kashmir, there was a part of me that hoped for people to consider embracing a more sustainable and responsible approach to tourism. Dal Lake is quite polluted. So is Jhelum. Tourists visiting Kashmir have a significant role to play in preserving this piece of paradise for posterity.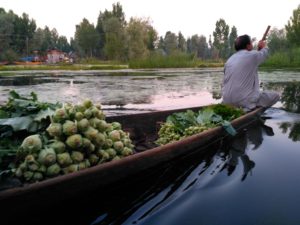 Every tourist has the responsibility to educate oneself before visiting anywhere. As the cliche goes, brace yourself to leave only footprints.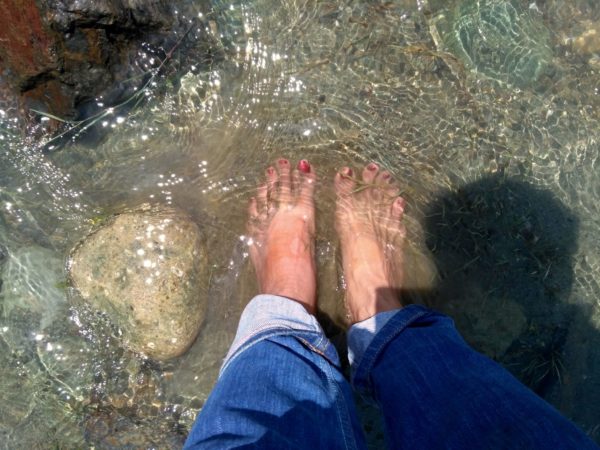 Kashmiris, no doubt, have seen many grey episodes. Thankfully, the sun is now shining here, literally and metaphorically. It is a blessing for all of us. Don't think, just go & soak in!
This article is originally written by Malini Gowrishankar, founder of F5 Escapes.
'F5 Escapes' is a Bangalore-based, experiential travel company, with a focus on redefining the way women travel in India. The premise of F5 is an ambitious dream –  to put India on the global travel map as a preferred destination for women from across the globe.
F5 Escapes offers fixed departure all-women group tours, customized itineraries for families, groups and solo travellers. We also do in-city engagements which include #JustGo travel meetups, workshops to educate women on travel safety, sustainable menstruation, motorbiking etc.