08 Nov
7 Simple Tips to Enjoy Group Travel Experience
---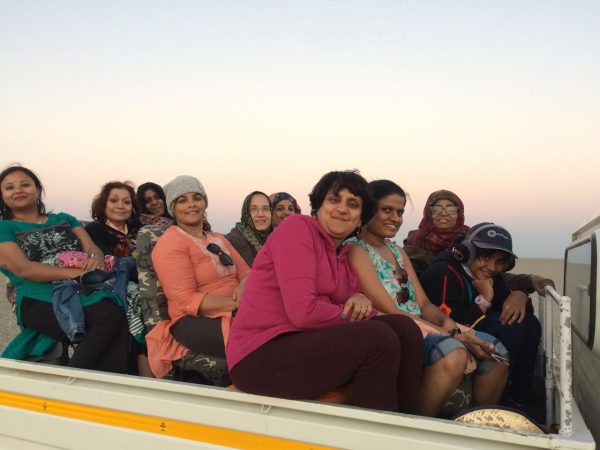 Humans, in general, like company. We are social animals, as they say. While many of you choose to travel with F5 for the convenience and safety factors, we have heard several women tell us that they like meeting new people and making new friends. That's brilliant! However, travelling with a group with strangers can be unnerving not just for the first timer but also for veteran group-travellers. Here are a few tips and guidelines to make your next group travel, the best one yet. Read on!

1. Your group is your FAMILY for the duration of the trip…
Whether you like it or not. Be mentally prepared to meet different kinds of people. Happy, extroverted, introverted, complaining, thoughtful, reserved, dominant, kind, sensitive, adjusting, helpful – everyone. You will definitely find someone of your kind. F5 groups are generally small and restricted to no more than 10 people, so there is certainly a chance to make deep connections. We have seen many people make best friends for life through our trips. Trust us when we say, "Age is just a number".
2. Contigencies get the group closer
As much as we do our best to mitigate contingencies, travel does throw up surprises. It might be unexpected weather conditions, road blockages, flight cancellations and more. How you react and respond to these contingencies, will determine how happy you are going to be during the rest of the trip. Keep calm and travel on!
3. TRUST is key
Whichever tour provider you are signing up with, it is crucial that you read their plan thoroughly before signing up. Ask questions. Talk to one of their folks. Basically, do everything that would make you develop trust. Once you are on the trip, trust them to do the right thing. Give constructive feedback where things don't go the way you expected it to. Do not assume the worst; ask why something is being done the way it is done, if you have your concerns about it. Trust, or the lack of it will dictate the experience you are going to have.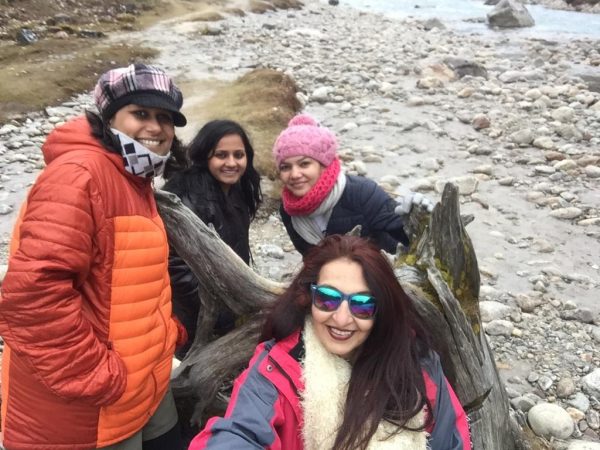 4. Role of a TRIP LEAD
In all F5 group trips, your trip lead is the glue that will hold the trip together. They are responsible to execute the trip and ensure that you are comfortable. Trust your trip lead if they are suggesting on a few things/changes.
We as a planner & traveler don't want you to miss on anything and usually add more than what was promised. But there are circumstances – rains, landslide, too much time spent at one place – that may warrant a slight change in schedule.
Please note that a trip lead is not your porter or personal help. They are there as your friend, to arrange everything in order, ensure that contingencies are handled with, timelines are managed, and that you are comfortable and safe. The trip lead will have a basic idea about the places you are covering but they are not guides. We usually hire a local guide for monuments/areas that require a detailed knowledge. So if your trip lead does not know exactly which century a temple was built in, let the guide tell you or allow the lead to use their phone and find out.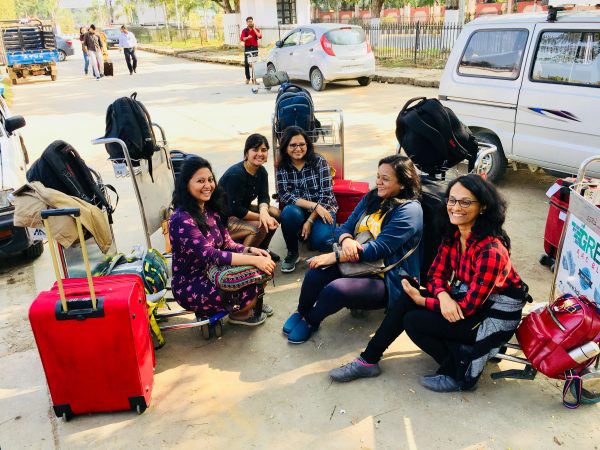 5. Solo vs Group
If you have travelled solo or with a very small group of known people, this is for you. Group travel has its own pros and cons. Certain places / activities may be more accessible and affordable with a group. Group travel is generally safe thanks to the safety in numbers. The comfort of a group is unbeatable during medical emergencies. That said, group travel also demands a heightened level of sensitivity and empathy from the individual. You will be sharing spaces in your vehicle, hotel and elsewhere so a threshold of respect and empathy towards your group mates will go a long way in making it a positive experience for everyone involved. Keep shared spaces clean. Offer your assistance to the elderly and someone who is less fit than you at that point.
To give you an example, something as basic as sharing a vehicle may become an issue if the mindset is to grab the front seat for the entire duration of the trip. The vehicle is for the entire group and everyone should have an equal chance of sitting near the window/in the front. If you have motion sickness, it is better to take a medicine for that; because others may also be feeling the same.

6. Be open to new experiences beyond your comfort zone

That's the crux of travel. Just like how friendships/conversations across age groups can be very meaningful, conversations with people from different strata of society, different parts of the country and different communities can be very enlightening. You need not compromise on your food habits or belief system but a little pushing of oneself beyond your comfort zone can open up incredible perspectives.
We do take your food preference in account, for example; but you have to keep in mind that we will be taking everyone's food preference in account.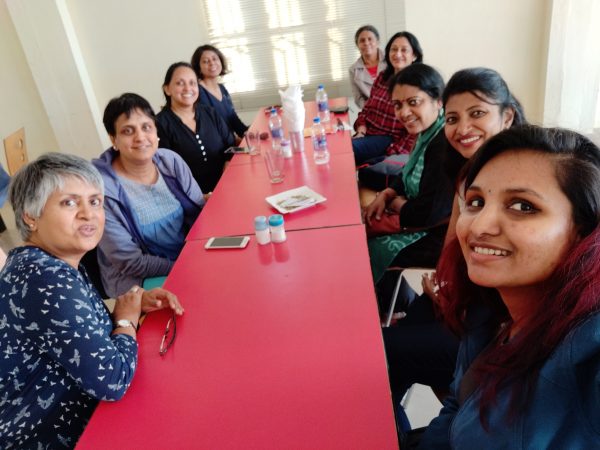 7. Bringing out your sensitive, respectful self

Please respect your drivers and other service providers on the trip.
Encourage conversations in the common language that most people in the group can understand. By forming subgroups of regional language speakers, we fail to realise that we naturally alienate many others on the trip who cannot understand that language.Be respectful towards local culture and practices. Dress appropriately, keeping the local cultural sensibilities in mind.
We all ultimately seek peace and happiness through travel. A little understanding of the dynamics of group travel can go a very long way in making your next trip, absolutely kickass!
#ThinkIndia
#ThinkF5
'F5 Escapes' is a Bangalore-based, experiential travel company, with a focus on redefining the way women travel in India. The premise of F5 is an ambitious dream –  to put India on the global travel map as a preferred destination for women from across the globe.
F5 Escapes offers fixed departure all-women group tours, customized itineraries for families, groups and solo travellers. We also do in-city engagements which include #JustGo travel meetups, workshops to educate women on travel safety, sustainable menstruation, motorbiking etc.