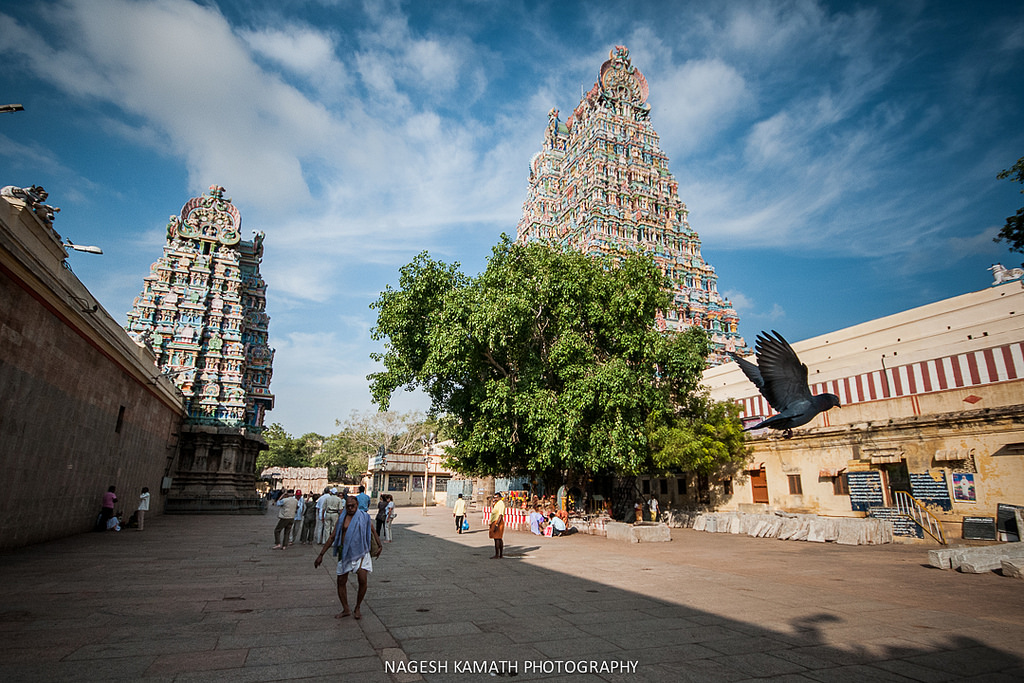 03 Oct
Experience Madurai beyond temples
---
As a Tamil girl, my earliest memory of Madurai is that of reading about it in my Tamil school book as a child. Reading about the three distinct historical periods of Tamil Sangam literature revolving around the city, promoting creative art in three forms – Iyal ( Literature), Isai(Music), Natakam(Drama) fueled my imagination, making me fantasize Madurai as a thriving place, with people walking around, dressed in turbans, pearl necklaces and sporting grandest of robes! I even imagined them singing hymns and poetry, enacting skits on street corners etc. Finally when I visited Madurai, it wasn't anything like my flamboyant imagination – the ancient and today's modern, bustling city was mind-blowing, nevertheless.
Madurai has long been on the pilgrimage circuit for its many temples and holy shrines. However, what the city can offer in terms of travel experiences goes way beyond religion. Madurai is a delight for every traveler who is inclined to understand the rich cultural heritage of the destination. There are several offbeat experiences to choose from, as well. Allow me to take you through some of the authentically Madurai experiences, from a curious outsider's perspective:
The Marvellous Meenakshi's Abode
Meenakshi temple is a complete destination in itself. There is so much to explore in this temple complex which is almost like a well constructed maze. If you are an art lover, you can spend hours gaping at one of the four imposing facades, the Gopurams! The painting on the roof, the sculptures on the walls, the stories they represent, the beautiful lotus pond, the occasional temple processions, the musical pillars – this temple doles out a potentially never ending list of to-dos.
F5 Traveller Tip: Do engage a local, authorized guide who can tell you all the stories and enthrall you.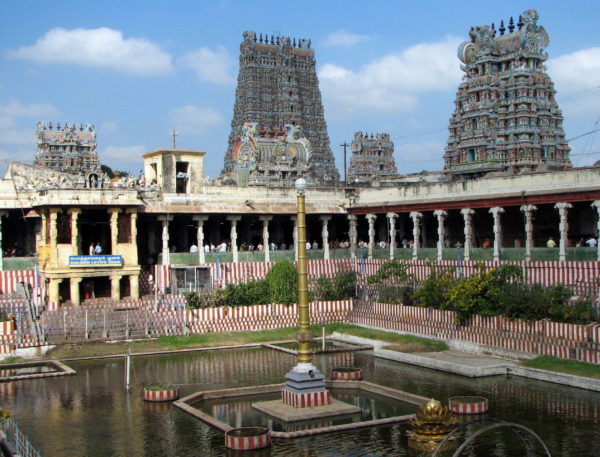 A glass of Jigarthanda, anyone?
Madurai has three seasons – hot, hotter, hottest. There is no lack of sunshine in this sun kissed city. That does mean that you need to keep cooling yourself – what's better with an appropriately named drink that promises to not just cool your gut but also your 'Jigar'! What's very strange is the very Hindi name for a local drink in the Tamil heartland. Some allege that the Mughals got this recipe here and hence the name. But what's in a name? This drink, which has Almond resin as the main ingredient, is sure to cool your Jigar.
F5 Traveller Tip: 'Famous Jigarthanda' is the place to taste this divine concoction.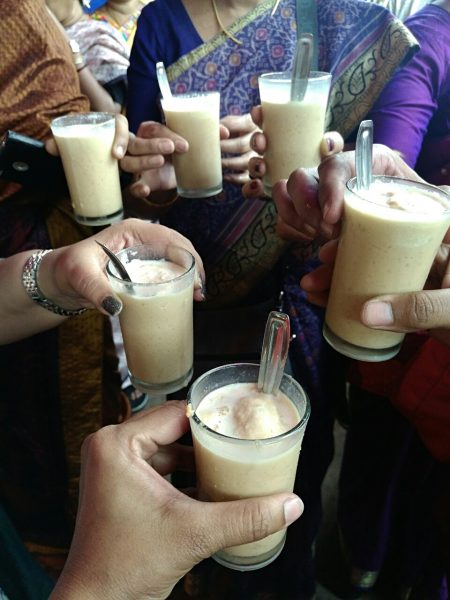 A fantasy land for carnivores
As much as Madurai is known for its Idlis as soft and white as 'Mallippoo' (Jasmine) and a great plantain leaf meal, it is equally known for its exotic non-vegetarian fare. Kola urundai (Meat balls), Non-veg Dosas, fish fry and for the adventurous, there is supposedly rabbit and crab on the platter too. I haven't tried any of these, but I know of people who go gaga over the variety of non-vegetarian fare that Madurai has to offer. Of course, with Chettinaad so close by, can Madurai be far behind?
F5 Traveller Tip: Madurai Idly Shop and Sabarees (SouthIndian Veg ), Amma Mess, Kumar Mess (South Indian Non-Veg), Sree Mohan Bhojanalay ( North Indian Veg) are our picks.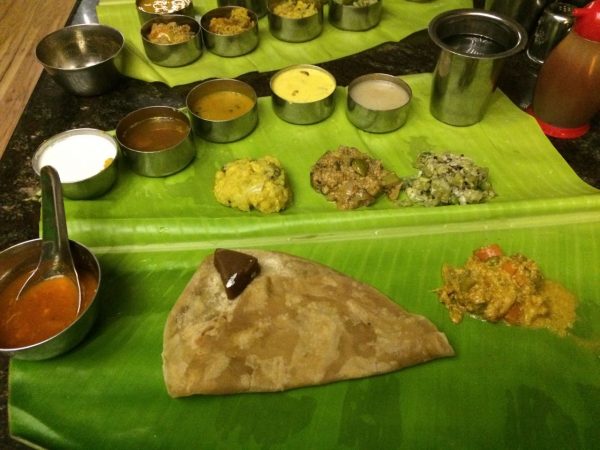 Quaint markets
The streets and market complexes in the Temple area sell some of the quaintest things in the world. For example, I picked up an ancient board game 'Pallankuzhi' from here. Intriguing home tools, trinkets, household items, cosmetics – you have a world waiting to discovered. Madurai flower market is equally interesting – the chrysanthemums, roses, marigolds and the reigning regional queen of flowers – Jasmine and the people haggling and bargaining, make for an amusing sight for sure.
F5 Traveller Tip: Flower market is best visited early in the morning, when the flowers are arriving fresh.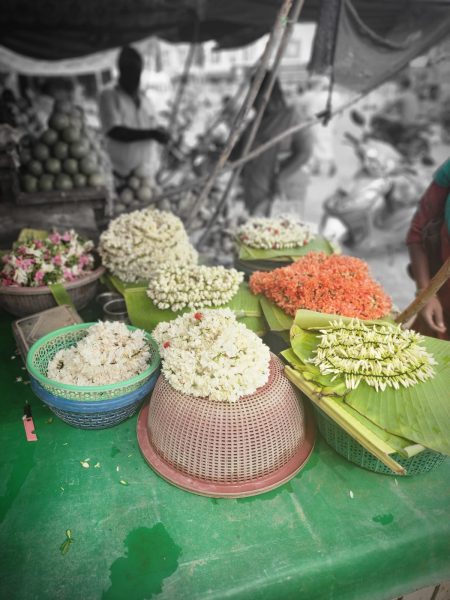 Escape the city
The beauty of Madurai is that once you are done with your in-city experiences, you can continue in any direction. You have the following options:
Climb and cool yourself in the Kodaikanal hills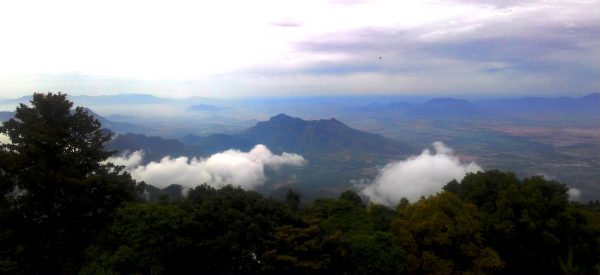 Head east towards Chettinaad, explore an ancient civilization in Keeladi, marvel at the grandeur of the UNESCO World Heritage site at Tanjore and culminate in Rameswaram to complete the culture circuit.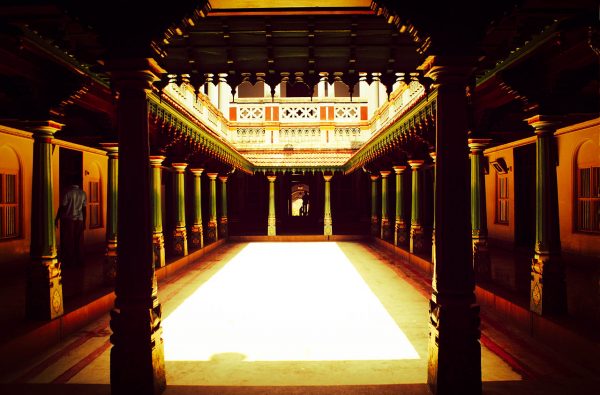 Head south to Kanyakumari and feast on the beauteous confluence of the three seas.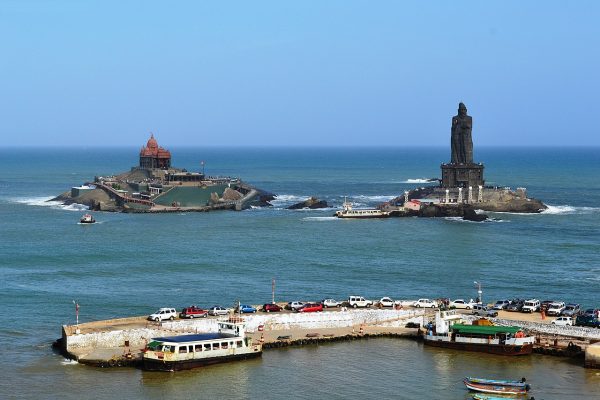 Now, to bust a few myths:
Only religious? – Uncheck. Madurai is a bustling historical city, that has much more to offer than temples.
Hot and humid – Uncheck. Most good restaurants have AC. And yes, you have jigarthanda to cool down!
They speak only Tamil? – Uncheck.  Yes, Tamil is the primary language but there is a sizeable Hindi speaking population in Madurai. Madurai attracts a lot of foreign tourists so there are good English speaking guides as well. People in general are friendly, so you can manage your way around.
Go ahead, soak in the grandeur of one of the most ancient cities in the world!
Would you like to be part of our experiential journeys? Check out our tours here or get in touch with us on [email protected] / 080-47091759 / whatsapp us on 7892705102.
'F5 Escapes' is a Bangalore-based, experiential travel company, with a focus on redefining the way women travel in India. The premise of F5 is an ambitious dream –  to put India on the global travel map as a preferred destination for women from across the globe.
F5 Escapes offers fixed departure all-women group tours, customized itineraries for families, groups and solo travellers. We also do in-city engagements which include #JustGo travel meetups, workshops to educate women on travel safety, sustainable menstruation, motorbiking etc.