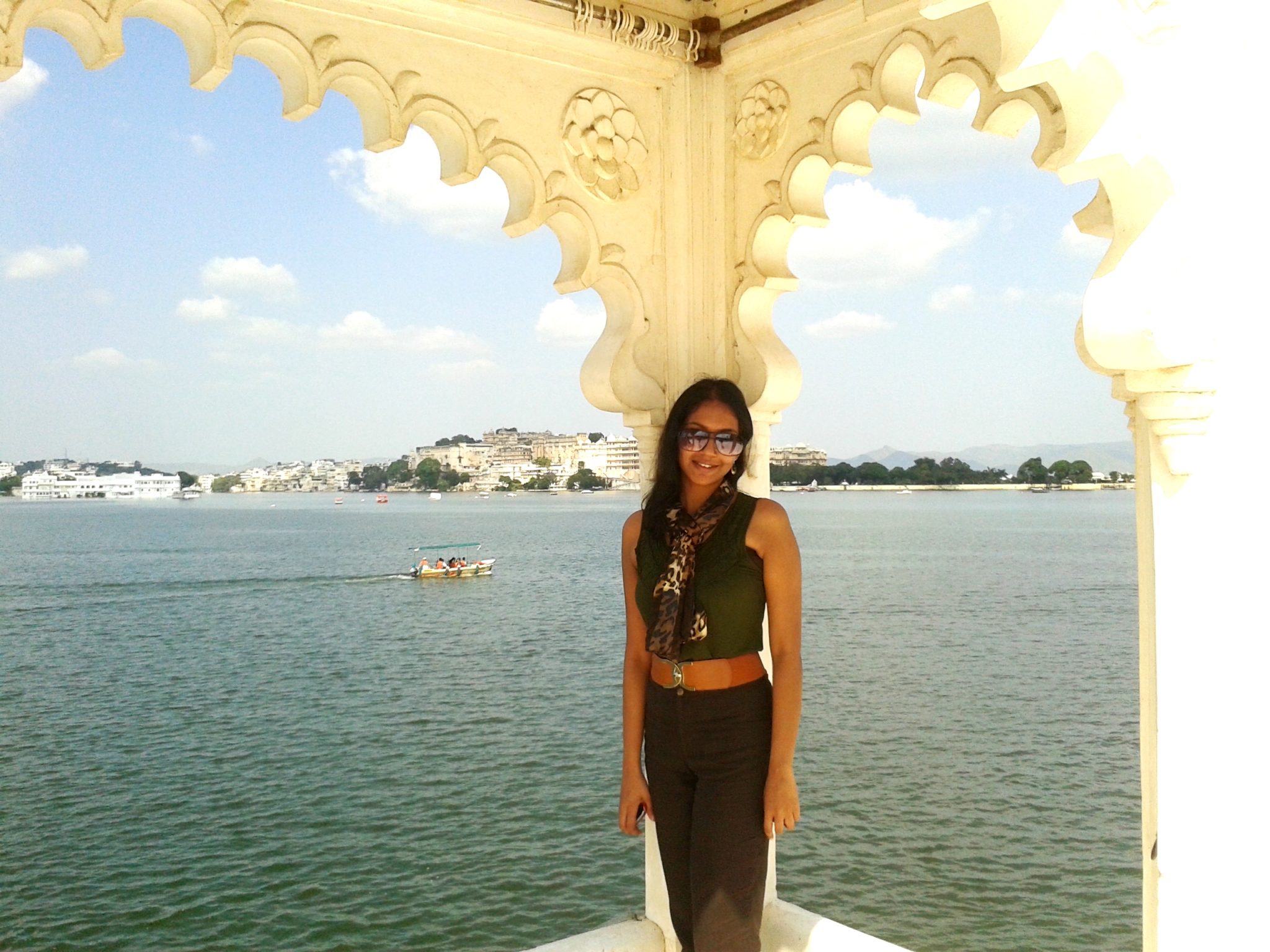 18 Apr
Ankita Shreeram - Trail-stained Fingers
---
Ankita Shreeram is a journalist and travel blogger at Trail-stained Fingers. Her focus is on luxury, wildlife, cultural and experiential travel. She spends most weekends travelling in and around Mumbai or reading novels steeped in magical realism. Her dream is to travel the world and make her living writing novels. We caught up with Ankita to get know her a little better, about her travel experiences & her choices in traveling responsibly.
Can you tell us when and how did the travel bug bite you?
It happened while I was pursuing my post-graduation in Pune. I was 21 then and being on my own made me crave to explore further; to see more of this world's beauty and break free from the confines of my home ground. I traveled to Hyderabad on my own to visit my best friend and it was a liberating experience. The moment I got a job and began earning, I began booking my trips. My first real trip as a self-sufficient adult was to Kerala (gorgeous Varkala and Fort Kochi) in 2013. That year, I went on four exciting trips, each time struggling to gather companions. It was a big deal for me. Now I travel at least once a month but it's different. I'm a travel writer now and I'm never free of a camera or notebook. Back then, I'd travel for travel's sake. The magic hasn't diminished even a little but sometimes, I do miss it – Being a traveller on my own time and dime.
And how do you fund your travel?
I fund it with my own savings, income from my travel website Trail-stained Fingers and my travel writing, which includes invites from tourism boards and resorts.
How long have you been documenting your travel stories?
I have been documenting my travelogues on my travel website since 2013, although I blogged on a different platform earlier. The website has been live in its current form since last year. Besides, as a student and junior journalist, my trips were extremely shoestring and more local. Now, my tastes have evolved to global, luxury travel and my website reflects that. I'm also keen on exploring destinations through their food, wine and wellness retreats.
Can you share with us, that one travel memory that you cherish till date?
My first trip abroad as an adult was also my first solo trip. And of course it had to be Paris, the city that had captured my fancy ever since I learnt to pronounce trés bien the right way. And although there were many experiences that occupy pride of place in my memories, the one that stands out the most is my cruise down the River Seine at dusk. Swathed in the glorious colors of a gradually darkening sky, the River revealed Paris to me in unequaled splendor. I saw the Museé d'Orsay decked up in night lights and the vast bridges with their invisible tourists. When the cruise ended, I stepped onto the banks and came face to face with the Eiffel Tower, sparkling as though all the stars had descended to cast their sheen upon the monument.
I paused many times while walking back to the Jardins de Trocadéro, from where I would catch a metro back to Voltaire, where I was staying. And it was the hardest goodbye I'd ever said.
Your preferred travel companions?
My partner, sister or a friend who shares my travel sensibilities. I dislike travelling in large groups and enjoy travelling solo occasionally.
Have you been to any place, which turned out to be totally different to how you had imagined? If so, how?
Singapore.
Everyone told me not to expect much; that it was just an expensive man-made concrete jungle. But Singapore was beautiful and I managed to have a nature-filled 5-day trip within a tight budget. Perhaps it's because I created a painstaking itinerary with all the places that held promise – Singapore Botanical Gardens, Gardens by the Bay, Sentosa Island (and I don't mean the rides and jazz), Chinatown with its glorious Buddha Tooth Relic Temple and the unforgettably mesmerizing Pulau Ubin Island. At Pulau Ubin, I glimpsed the primeval marvels of unfettered nature. I would love to go back and explore the Southern Ridges.
Do you have a bucket list? If so what is the first item?
I never did until recently. The truth is, you have to see a bit of the world before you can form a bucket list. My wanderlust list for 2016 can be found here. It includes Ladakh, Turkey, Ireland, Russia and Japan.
Your views & experiences (if any) on safety while travelling on your own.
Don't get drunk unless it's in your own room and don't get too friendly with every stranger who strikes up a conversation. Follow your instincts. And while in Rome, do as the Romans do. I've traveled solo in Delhi as well and I loved it. Basic common sense is all you need. But try not to put all your cash in one place and leave a copy of your passport in your room.
We all know that travel teaches us a great deal of things about life. Can you share with us what has travel taught you ?
I'll quote from one of my personal posts:
I prayed in a temple
I heard no answer
I prayed in a church
I heard only silence
I prayed beneath a tree
And the leaves rustled in response.
I guess I've found my God.
Travel is my religion and I find whispers of divinity beyond remote valleys, beneath starry skies and in the silences that are punctuated only by a gentle sea. I didn't know what I was meant to do, what I was supposed to write about until I began travelling. It made me less fearful and it's the best antidote to depression. Travel has helped me get over damaging relationships and needless negativity. It teaches me to live in the moment and to appreciate and conserve the natural beauty of the world.
No traveler could willfully contribute to the destruction of the planet. So perhaps, it ought to be made a compulsory component of school-level education.
Is there anything you do on your travels or in your every day life to try to minimize your impact on the environment?
If you care about the environment, practice eco-sensitivity whether you're travelling or not. I never litter and I try not to waste water. I live frugally – I've never enjoyed collecting unnecessary possessions. And we have a little nursery at home. We don't even have an AC – air conditioners and refrigerators can really damage the environment because of CFCs. I don't drive either – I think more people should use public transport. Some day if given a chance, I'd love to plant more trees and use solar-powered gadgets.
Please share with us, your message to aspiring women travelers?
Just do it. If you have reservations, start small. Go for weekend getaways with some company. Slowly, you can graduate to longer trips further away and finally, solo travel. Everyone should try travelling solo. It's as free as you'll ever be – shorn of all the roles you're compelled to undertake when in the company of others, shorn of all expectations and free to do exactly as you please, be whoever you want to be.
To borrow from post, Travelling on your own is a surreal, meditative experience because in the silence and the solitude, your spirit can commune with the world at large. You don't engage with bits and pieces but the universe in its entirety."
We asked Ankita to give a one word substitute on few travel related questions.
If some one asked you to give up travel and choose exactly one thing to do in life, what would you choose?

An environmentalist or archaeologist
A fictional character would you most like to meet or travel with ?

Yann Martel's Pi – I think we'd agree on a lot of things.
One Dream Destination?

Ireland's rugged coasts and cliffs
Your most preferred way of travelling (Backpacking/Economy/Luxury)?

Luxury, though I'm comfortable with economy too.
What describes you as a travel style as a woman, the best? (Nomad / Diva / Aam Aurat)

Diva– I like to look good when I travel but within reason.
A traveler who inspires you
You can follow Ankita's travel tales on the below platforms
'F5 Escapes' is a Bangalore-based, experiential travel company, with a focus on redefining the way women travel in India. The premise of F5 is an ambitious dream –  to put India on the global travel map as a preferred destination for women from across the globe.
F5 Escapes offers fixed departure all-women group tours, customized itineraries for families, groups and solo travellers. We also do in-city engagements which include #JustGo travel meetups, workshops to educate women on travel safety, sustainable menstruation, motorbiking etc.