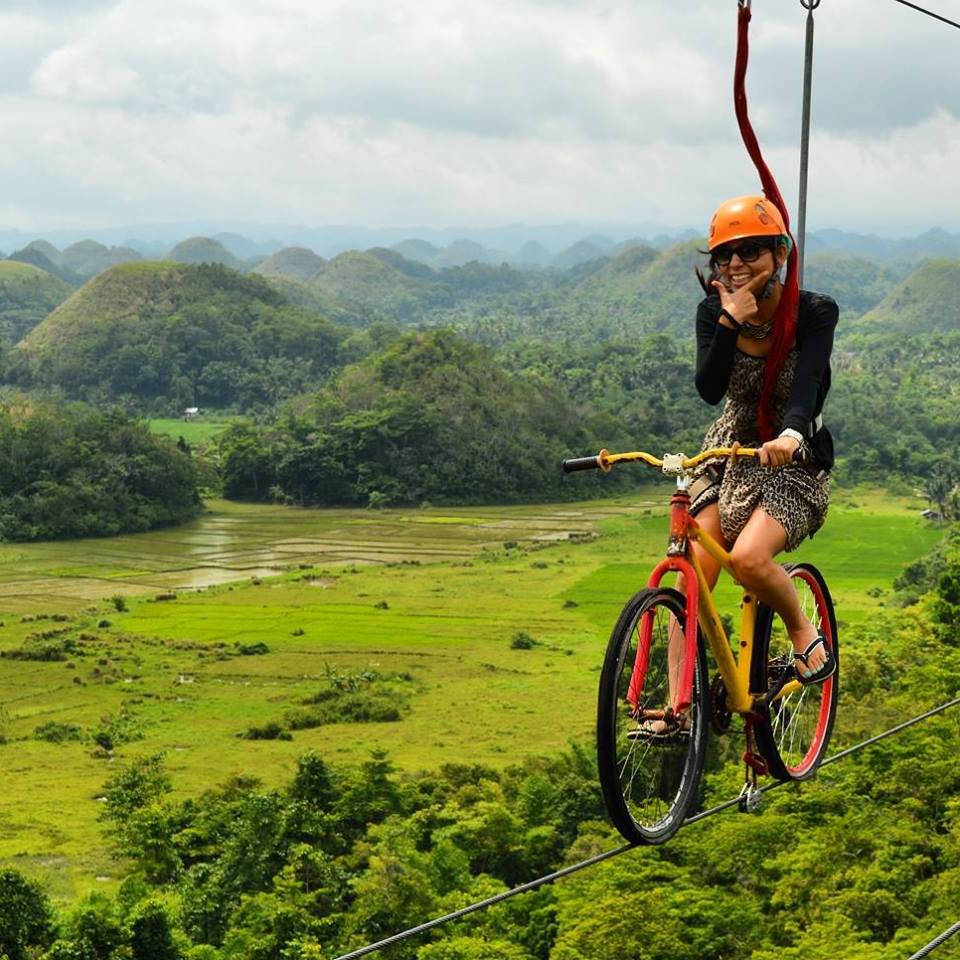 12 Apr
Archana Singh - Travel See Write
---
Archana Singh is a solo woman traveler originally from New Delhi. After finished a trip to the remotest parts of Ladakh, Rajasthan & Singapore, right now she is residing in Philippines. We caught up with Archana to get know her a little better, about her travel experiences & her choices in traveling responsibly.
Can you tell us when and how did the travel bug bite you?
Being from the army background and spending the growing up years in a hostel, I had been bitten by the travel bug long before I realized it but the one big solo trip that changed my outlook towards travel was my Euro trip in 2012 where I was the only solo female traveler from India amongst a group of travelers from across the world.
I was a bundle of nerves when I went on that trip but since then there has been no looking back.
And how do you fund your travel?
I have a full time corporate job to fund my travels.
I have very limited needs. I don't spend too much on the frills of life like shopping, eating out etc. Instead I save and spend that money on my travels. I book in advance and take advantage of airline sales.
How long have you been documenting your travel stories?
I started documenting my travel stories on my website Travel See Write from August 2014 after my life changing solo trip to Ladakh.
Can you share with us, that one travel memory that you cherish till date?
Choosing one travel memory is like choosing one kid out of your children. There are lot of untold stories waiting to be shared.
However, there is one travel memory that made me realise how fortunate are we to have all the luxuries of life and freedom to choose what we want to do in life. During my visit to Sapa, Vietnam I stayed in a local homestay. My host Ki was one of the most generous host I have ever come across. Although she lived a hand-to-mouth life but in spite of that she didn't leave any stone unturned to make me feel at home.
During my heart to heart conversation she opened up to me about her life. She is 20 something widow left with three children. She works as a guide and offers her house as a homestay to take care of her children. As a guide she earns around 10-15 dollars per day and her homestay fetches her 10 dollars more. Food items are not stocked as she buys them on daily basis depending on how much she earns that day. She doesn't want to remarry because she doesn't have the means to take care of 10 kids – she'll get to marry someone who would already be having 3-4 kids and would expect to have more kids with her.
In spite of all life struggles Ki is an optimist. She has good communication skills and is full of love and warmth. Staying at her place was the best experience I could have asked for. After meeting her I realised that giving is not dependent on your means but on your heart. If your heart is big then you can make someone happy with just your smile. I learnt a valuable lesson from her.
You can read the entire story here.
Your preferred travel companions?
People who are TRAVELERS not TOURISTS, who value experiences over comforts.
I am comfortable traveling with anyone as long as they share the same passion as I do. I am not wary of solo travel and making new friends during various journeys.
Have you been to any place, which turned out to be totally different to how you had imagined? If so, how?
Philippines is one country which I never imagined to ever travel to. But it has surprised me in more than one way.
People are extremely friendly and helpful here. Places are worth to die for. And above all there are lot of hidden gems waiting to explore. Read more about my first impression about Philippines.
Do you have a bucket list? If so what is the first item?
Well, not really. Because my objective to travel is not to check mark for destinations but to experience and share untold stories about different places.
Travel changes you deep inside. It is not just appreciating the natural beauty but it is about imbibing and sharing the local nuggets with the people.
Your views & experiences (if any) on safety while travelling on your own.
I faced many challenges, which almost made me fall off the solo travel radar. Some of them are:
Last minute surprises : I have seen many a times my plan go haywire because of me not bringing the scale of economies. During such incidents I have tried to remain calm by not fretting over spilled milk but by having B & C backup plans
Over friendliness of people : Sometimes people try to take advantage of you because they think you are alone. During such times I have tried to maintain a steady distance between them and myself. Also, I have playacted of waiting for my bf/husband/family/friends etc. Or have deliberately made/faked a call to my family.
Trip becomes expensive : This is a disadvantage that is very common with solo travel. Your expenses related to travel, stay, food and activities increase multi-fold. During such times after careful deliberation, I joined with some groups that have a decent mix of boys and girls.
For e.g. when I was traveling to Pichavaram, there was no boat going to the Mangrove forests and beach so I waited for a group to come and joined them, else I would have had to bear the entire boat cost.
No support : When you travel solo you have to take care of everything. You can't let her guard down even for a moment. During such times, pre-planning comes in handy. I pack less, stay alert and enjoy the journey. Your smartphone becomes your travel partner. I download travel guides and offline maps to stay on top of things. Map my travel on Google maps. I never leave home without a power bank and a set of extra batteries for my camera.
We all know that travel teaches us a great deal of things about life. Can you share with us what has travel taught you ?
Travel has taught me to be a better RISK TAKER by being PATIENT and VIGILANT all the time.
Most of the time things go wrong not because they have to go wrong but because we didn't have the patience to make them right and didn't have a backup plan.
Is there anything you do on your travels or in your every day life to try to minimize your impact on the environment?
First of all I never throw waste. In fact I collect waste from roads or wherever I am travelling and dump it in a waste bin. If time permits, I join the local waste cleaning drives.
Instead of taking vehicles for short distances I prefer to walk and make friends on the way.
I avoid junk food and relish the fresh fruits and local cuisine to support the local economy and environment.
Please share with us, your message to aspiring women travelers?
To travel is to let go of inhibitions and win over your fears. Travel is the best teacher one can ever have. It makes you more confident, adaptive, focused and humble. You start appreciating smaller but important things in life that we so often take for granted. But most importantly travel, especially solo travel, brings a change in you that is simply indescribable in words. It isn't an adjective or a word found in dictionary…It is a feeling of freedom. Of discovery. Of self. And the environment.
So shed the inhibitions. Go out. Explore. The world is all yours.
We asked Archana to give a one word substitute on few travel related questions.
If some one asked you to give up travel and choose exactly one thing to do in life, what would you choose?

Storyteller. As storytelling will still lead me to travel in the search of stories. The truth is I can't give up travel. For me travel is like breathing. I can't survive without travel.
A fictional character would you most like to meet or travel with ?

Christopher McCandless, the protagonist from Into the Wild book & movie. Though he's not fictional but if he was alive I would have definitely liked to meet or travel with.
One Dream Destination?

Antarctica
Your most preferred way of travelling (Backpacking/Economy/Luxury)?

Economy
What describes you as a travel style as a woman, the best? (Nomad / Diva / Aam Aurat)

Gypsy, as sung by Shakira
A traveler who inspires you
You can follow Archana's travel tales on the below platforms
'F5 Escapes' is a Bangalore-based, experiential travel company, with a focus on redefining the way women travel in India. The premise of F5 is an ambitious dream –  to put India on the global travel map as a preferred destination for women from across the globe.
F5 Escapes offers fixed departure all-women group tours, customized itineraries for families, groups and solo travellers. We also do in-city engagements which include #JustGo travel meetups, workshops to educate women on travel safety, sustainable menstruation, motorbiking etc.