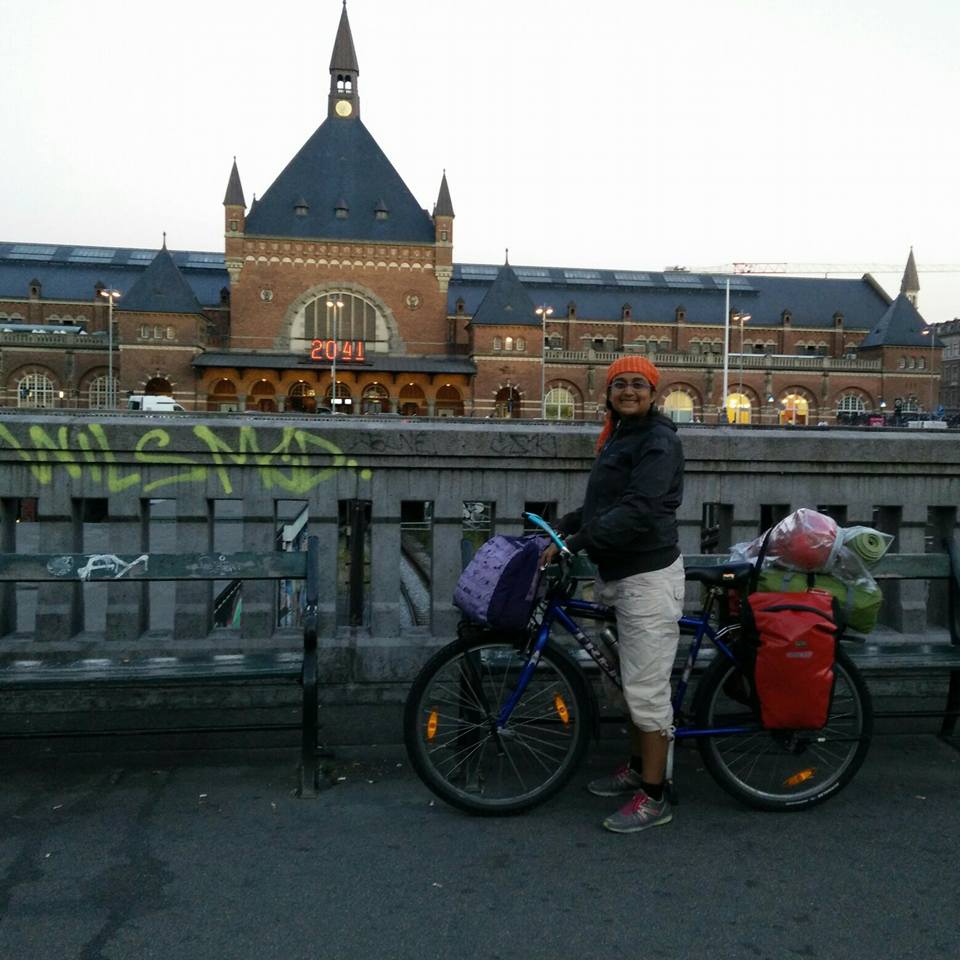 25 Jan
Priyanka Dalal - MapRoute
---
Priyanka Dalal is a female (solo) traveler from Mumbai, India who likes meeting new people, seeing new places, the choices and exposure that travel brings. Read about the adventures of this solo traveler at Maproute.
We caught up with Priyanka to get know her a little better, about her travel diaries & her choices in traveling responsibly.
Can you tell us when and how did the travel bug bite you?
I went off on a 15 day solo trip. I had made some close friends who were globe travelers and so unknowingly I guess I just slipped into the habit 😉
When I first went solo traveling I didn't know what to expect because conventionally I was raised with a fear of trusting the world. A woman is never safe alone… and that too on unknown roads and places. God knows!
But it was such a wonderful experience, I totally enjoyed my time and experienced a sense of freedom and solitude that I never had earlier. It was lovely.
And how do you fund your travel ?(savings/work whilst traveling/other)
For a long time I worked while traveling. And for over 4 years I realized I had not taken a single non-working holiday. But I traveled a lot, even month-long solo trips in South India. Now I am exploring different arrangements where I work with companies and then take a few months off. Once you make travel a priority I feel some way or the other it can be managed as long as you are fairly talented and reliable worker.
How long have you been documenting your travel stories ?
About 3 – 4 years. Feel like I have been doing that forever 🙂 You can follow #Maproute on Twitter.
Can you share with us, that one travel memory that you cherish till date ?
So many memories! Usually my most recent travels are the most fresh in my mind… and the my recent one was quite fantastic. I cycled solo from Berlin to Copenhagen. It was my first solo international trip and first trip to Europe so I really wanted to push the limits on my solo travel. So I chose to cycle long distance…. and it was such an awesome trip 🙂
Have you been to any place, which turned out to be totally different to how you had imagined? If so, how?
So many – usually many places unexpectedly turn out to be fascinating. Like the Western Ghats – I always thought of them as the nausea inducing hairpin bends when I am going to places – but then I experienced the majesty of the ghats from the Dandeli forest. So awesome. I just blogged about this here.
Your preferred travel companions?
Cycle. 🙂
I am predominantly a solo traveler but, I do like meeting like minded travel companions and enjoy short trips with them.
Do you have a bucket list? If so what is the first item?
Many!!! Being a traveler is tough, as you always want to explore so much.
I want to spend a month or more in the Himalayan mountains – I have been wanting to do this since ages.
I also want to explore the eastern coast of India – Orissa and the newly formed Andhra Pradesh.
Your views & experiences (if any) on safety while travelling on your own.
Observing the surroundings well and understanding the dynamics of people around. I feel that is the most valuable to evaluate personal safety.
We all know that travel teaches us a great deal of things about life. Can you share with us what has travel taught you ?
It has taught me invaluable lessons about different cultures of people in different places. How people behave so differently just from a different sense of mind.
Also, I have begun to truly appreciate the decent men in my life. Whatever much women will do for their freedom from traditional stigma, we will need the men to support us towards a happier society for all.
Is there anything you do on your travels or in your every day life to try to minimize your impact on the environment?
I am always conscious of the environment. Very particular about not littering. I also avoid buying plastic bottles of water – so much so that I ended up dehydrated in my solo cycling trip from Berlin to Copenhagen because I just avoided buying the much needed bottles of water from super markets.
Please share with us, your message to aspiring women travelers?
Travel – it can be a lovely way to self discovery, learn more about the world, find happiness and so much more. So don't do it because it has gotten 'cool', do it as an opportunity towards a much better life. #JustGo 🙂
We asked Priyanka to give a one word substitute on few travel related questions.
If some one asked you to give up travel and choose exactly one thing to do in life, what would you choose?

Yoga
A fictional character would you most like to meet or travel with ?

Aragorn
One Dream Destination?

Nepal
Your most preferred way of travelling (Backpacking/Economy/Luxury)?

Cycling, Budget
What describes you as a travel style as a woman, the best? Nomad / Diva / Aam Aadmi

Nomad
A traveler who inspires you
You can follow Priyanka on the below platforms
'F5 Escapes' is a Bangalore-based, experiential travel company, with a focus on redefining the way women travel in India. The premise of F5 is an ambitious dream –  to put India on the global travel map as a preferred destination for women from across the globe.
F5 Escapes offers fixed departure all-women group tours, customized itineraries for families, groups and solo travellers. We also do in-city engagements which include #JustGo travel meetups, workshops to educate women on travel safety, sustainable menstruation, motorbiking etc.