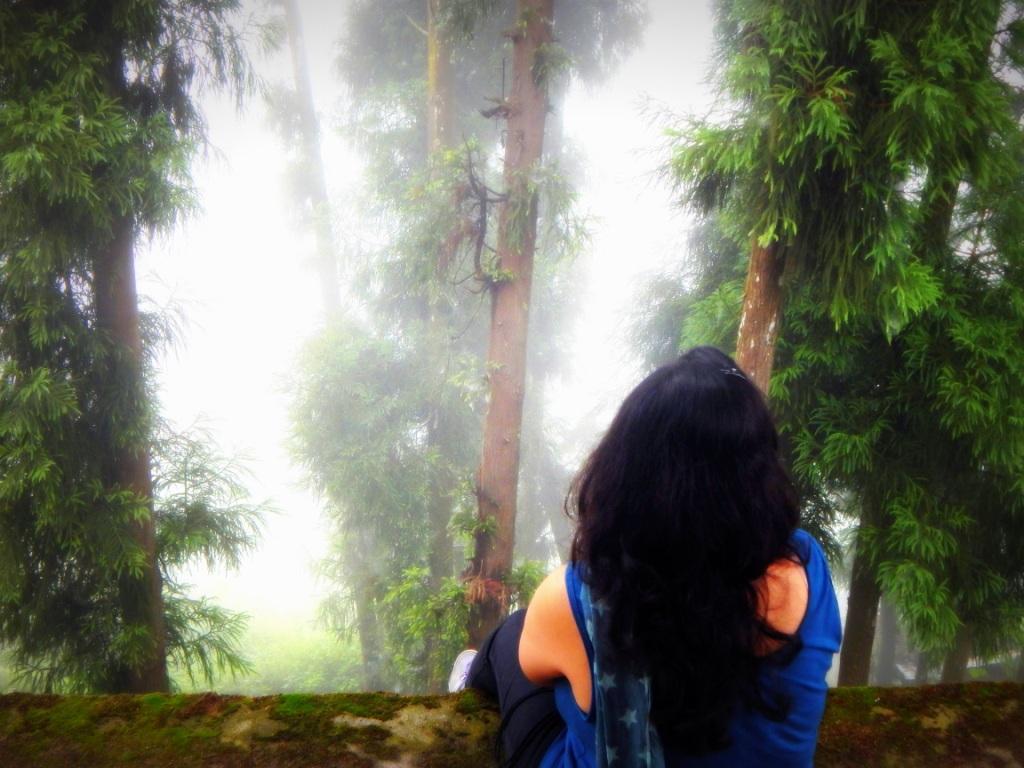 01 Feb
Swati Saxena - Lost In Maps
---
Swati Saxena is a female (solo) traveler from Uttar Pradesh, India who is currently exploring the events and lanes of Delhi. Her next trip is to a remote village in Sikkim and plans to work with a Himalayan School for a while which would be her first volunteer travel experience. Read about Swati's travel adventures at Lost In Maps.
We caught up with Swati to get know her a little better, about her travel experiences & her choices in traveling responsibly.
Can you tell us when and how did the travel bug bite you?
I used to travel a lot with my parents. As far as I remember, I always loved to pack my bags and leave for unknown destinations. But, it was about 2 years back when we planned a family road-trip from Srinagar to Leh. That was one unforgettable journey. A place that made me crave to escape Delhi a bit too often. A place that ultimately inspired me to leave the desk and wander out on my own.
And how do you fund your travel ?(savings/work whilst traveling/other)
For now, it's a combination of savings, freelance assignments and part-time social media management projects. Most of the work happens when I'm not travelling.
How long have you been documenting your travel stories ?
It's been six months since I started my travel blog – Lost In Maps .
Can you share with us, that one travel memory that you cherish till date ?
I was on a solo trip in Malvan, Maharashtra. It was my first time in Konkan and having lived only in North & South India, I was not at all familiar with the region. On one of the evenings, while I was wandering aimlessly in search of food, I saw an auto-rickshaw on a quiet-dark-lonely road. I gathered up enough courage to ask him if he would take me to a nearby beach where I will find food stalls. During the entire auto ride, I had one hand on Google maps, while the other on a pepper spray bottle.
On reaching we found out that the food shacks were not in operation, as it was the off-season. So, he took me to a home and said something to a lady on the gate. After a short conversation, she cooked dinner for me – a scrumptious meal. All this while, the auto rickshaw driver waited for me to finish eating and dropped me back to where I was staying.
That small incident restored my belief in 'humanity on road'.
Have you been to any place, which turned out to be totally different to how you had imagined? If so, how?
A remote village near Munsiyari, Uttarakhand. I had only expected picturesque landscapes, tranquil silence and slow life. But it was so much more. An eye-opening experience in itself. We stayed with the local families, learnt how they spend their days, got to know about their sources of income, and lived a better quality life for a few days.
Your preferred travel companions?
A good friend or a great book.
Do you have a bucket list? If so what is the first item?
A bucket list would be too long. Also, I believe in experiences more than destinations. So, the first item would be volunteer-travel.
Your views & experiences (if any) on safety while travelling on your own.
Looking confident, taking a public transport, doing extensive research and carrying a pepper spray are some of the ways to stay safe!
We all know that travel teaches us a great deal of things about life. Can you share with us what has travel taught you ?
The biggest lesson learnt till now – People you meet on the road are more kind than those off it. Well, usually!
Is there anything you do on your travels or in your every day life to try to minimize your impact on the environment?
I make photo frames with waste material – For example, egg shells, old magazines, plastic.
I take public transport in everyday life as well as on my travels, and re-fill my water bottle instead of buying new ones.
Please share with us, your message to aspiring women travelers?
I strongly urge more women to travel on their own, especially in India. Our country needs it for so many reasons. Believe in yourself. If you think you are right, you probably are. Same goes for being wrong. If you need something, work towards it, because no one else would. Don't be afraid. Things will eventually work out in your favor. Don't be too dependent on the men in your lives.
It's great to have a companion but it's harmful to blame him for everything that doesn't happen the way you want. I am saying this because I have heard too many women complaining how their boyfriends/husbands don't have enough time to travel and hence, how boring their life is. Don't be those women. Take charge. Make your life interesting yourself.
We asked Swati to give a one word substitute on few travel related questions.
If some one asked you to give up travel and choose exactly one thing to do in life, what would you choose?

Paper crafts
A fictional character would you most like to meet or travel with ?

Po from Kung Fu Panda
One Dream Destination?

Madagascar
Your most preferred way of travelling (Backpacking/Economy/Luxury)?

Economy
What describes you as a travel style as a woman, the best? Nomad / Diva / Aam Aurat

Aam Aurat trying to be a Nomad
A traveler who inspires you

Shivya Nath
You can follow Swati on the below platforms
'F5 Escapes' is a Bangalore-based, experiential travel company, with a focus on redefining the way women travel in India. The premise of F5 is an ambitious dream –  to put India on the global travel map as a preferred destination for women from across the globe.
F5 Escapes offers fixed departure all-women group tours, customized itineraries for families, groups and solo travellers. We also do in-city engagements which include #JustGo travel meetups, workshops to educate women on travel safety, sustainable menstruation, motorbiking etc.