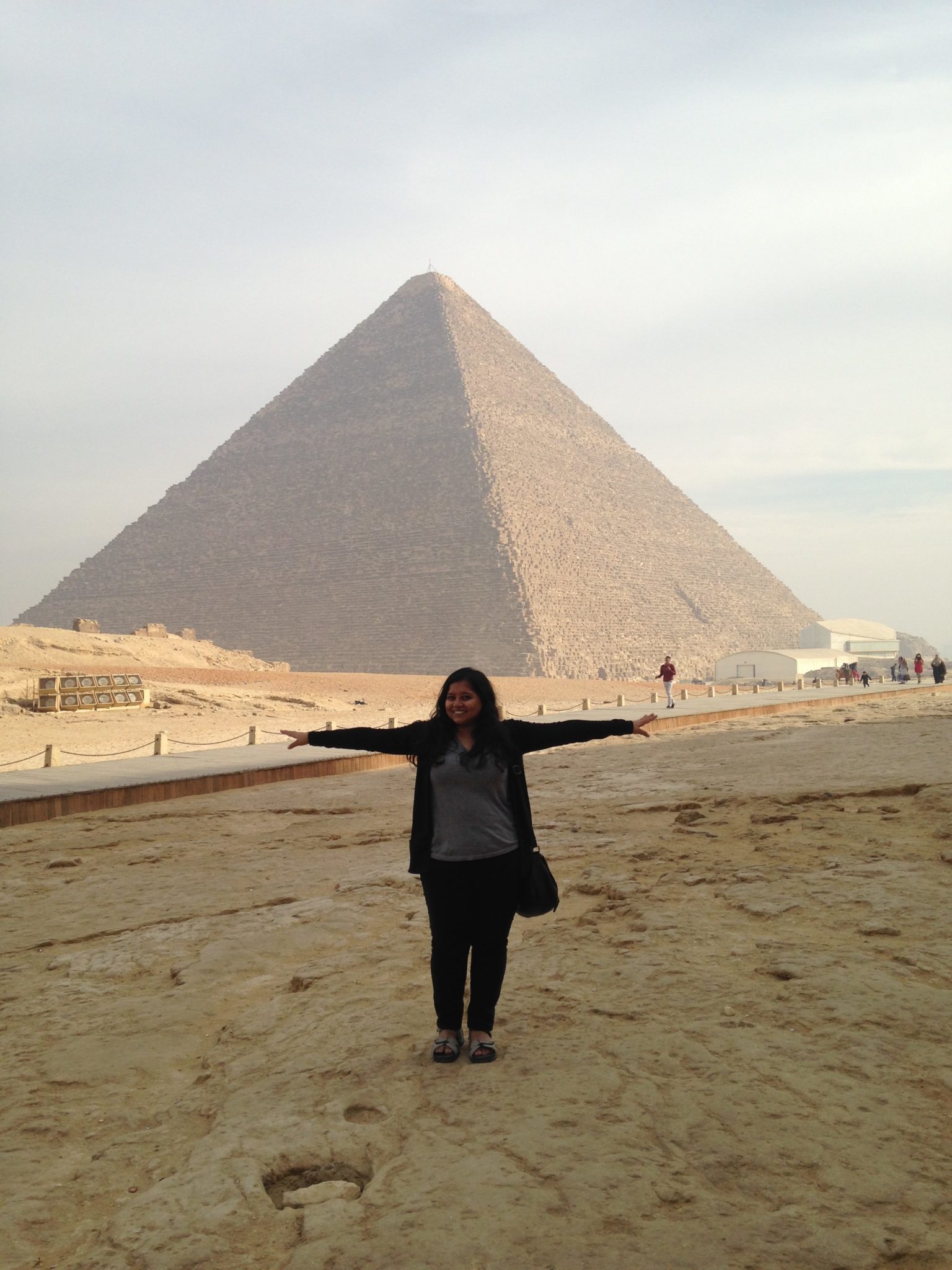 08 Jul
Sharmistha Chaudhuri - Sharmi On The Trot
---
Sharmistha Chaudhuri lives to explore, travel, eat. Originally from Calcutta, she is currently living in New Delhi. A sports journalist by profession, food and travel are her passions. She loves to sample different cuisines and travel to places she has dreamt about. We caught up with Sharmistha to get know her a little better, about her travel experiences & her choices in traveling responsibly.
Can you tell us when and how did the travel bug bite you?
I have been travelling as far back as memory goes. My parents are travel crazy and would take me along on their journeys since I was a child. That's probably how wanderlust and I became friends and thankfully, the travel bug hasn't diminished. So far at least.
And how do you fund your travel ?(savings/work whilst traveling/other)
I work so I can travel. Savings are my major source of funds.
How long have you been documenting your travel stories ?
I started my blog about four-five years ago but didn't take it seriously. I would write about food and travel on and off. But as time went by, I am now more focused and blog about my adventures on Sharmi On The Trot.
Can you share with us, that one travel memory that you cherish till date ?
It's difficult to state just one because there are so many.
If I was to pick up which stands out the most is realizing how lucky I've been to be able to travel and do things my way.
I met a gentleman from a village in West Bengal in Milan. He was selling roses. We got down to talking and he said he had been forced to go abroad to fend for his family back home. But, once he reached Europe, his passport was taken away and he has no way of getting back home. He said he keeps dreaming of memories of home, knowing fully well he would never see it again. He was happy just to be able to talk to me in Bengali with tears in his eyes.
Looking back, it was one of the experiences which has helped me realist to not take anything for granted.
It was an eye opener.
Have you been to any place, which turned out to be totally different to how you had imagined? If so, how?
Paris.
I was there for about five days in 2013.
At first I did not understand why people go crazy at the mention of Paris. It seemed like any other city to me with the exception of the Louvre. But on the last day when I went up the Eiffel Tower at dusk and saw the city light up below, it was truly magical. That's when I realized why Paris is Paris.
Bangkok – I was there for about three days in 2014.
Though I love Thai food and eating the authentic stuff felt great, the city fell short of my expectations. Maybe the heat had got to me but I wouldn't want to go back voluntarily.
Your preferred travel companions?
My younger sister who loves to travel and eat as much as I do.
Do you have a bucket list? If so what is the first item?
I do but that changes from time to time.
Your views & experiences (if any) on safety while travelling on your own.
It is very important to keep your passport safe when abroad.
Secondly, never keep your money altogether. Spread it out in cash and cards and keep a backup when travelling anywhere.
Carry locks and keys as many hostels/dorms don't provide them.
Travel light, it's easier.
We all know that travel teaches us a great deal of things about life. Can you share with us what has travel taught you ?
To be more responsible.
To not take anything for granted. To have the belief that one can do anything if one puts their minds to it.
Is there anything you do on your travels or in your every day life to try to minimize your impact on the environment?
I try to walk and use the underground (whereever applicable) as much as possible instead of cars.
I don't waste food.
Please share with us, your message to aspiring women travelers?
Don't be afraid to travel. It's the best form of education.
We asked Sharmi to give a one word substitute on few travel related questions.
If some one asked you to give up travel and choose exactly one thing to do in life, what would you choose?

Eat!
A fictional character would you most like to meet or travel with ?

Sherlock Holmes.
One Dream Destination?

Argentina
Your most preferred way of travelling (Backpacking/Economy/Luxury)?

Backpacking
What describes you as a travel style as a woman, the best? Nomad / Diva / Aam Aurat

Nomad
A traveler who inspires you
You can follow Sharmi's adventures on the below platforms
'F5 Escapes' is a Bangalore-based, experiential travel company, with a focus on redefining the way women travel in India. The premise of F5 is an ambitious dream –  to put India on the global travel map as a preferred destination for women from across the globe.
F5 Escapes offers fixed departure all-women group tours, customized itineraries for families, groups and solo travellers. We also do in-city engagements which include #JustGo travel meetups, workshops to educate women on travel safety, sustainable menstruation, motorbiking etc.