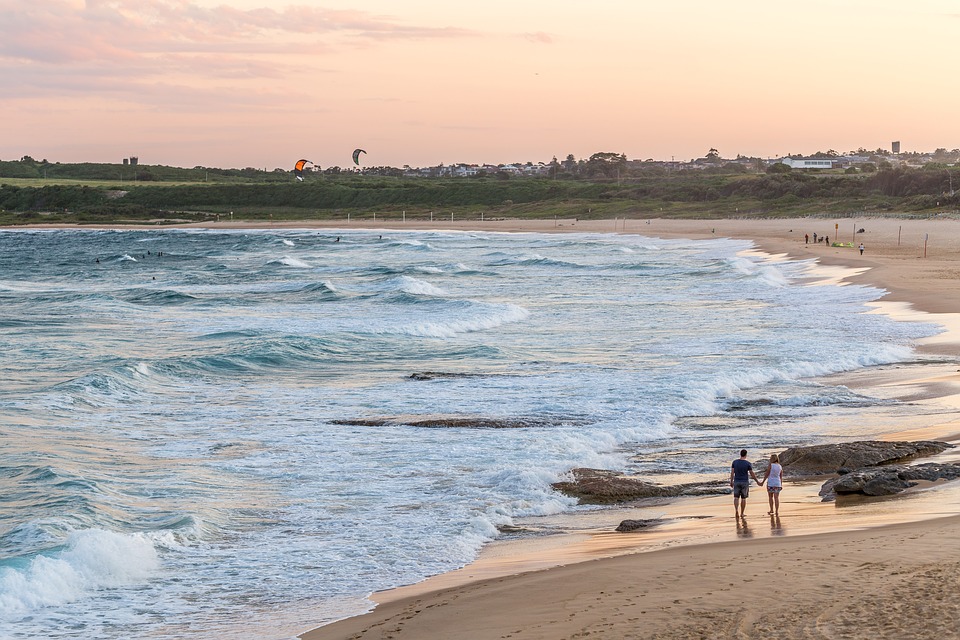 05 Jul
Story #1 Of #100TravelLoveStories
---
A writes about the first time she traveled with a group of strangers & met V.
I have always loved meeting new people while travelling. I have mostly traveled solo but it was proving to be expensive considering I didn't own a vehicle. So someone suggested me this cool trip organizer in the city and they had some exciting trips coming up. Now, travelling with strangers excites me. There is something about sharing life stories with people you don't know. There are no pre-conceived notions, and you don't really care if they judge you. It's liberating.
I was just out of a month long relationship. Actually, most people will classify that as a fling but the emotional fool that I am, I tend to commit even when I don't intend to. So this trip was more like, "let's get out of the city and away from the familiar faces".
We were a small group and everyone was amazing. I hit it off with this guy, let's call him V, while swimming. Our conversations were not even close to flirty. Towards late evening, all of us decided to grab beers and just chat. The conversation was flowing effortlessly and it was deep. And then, I have no idea why, I held hands with V. The group was there and we were very much the part of it. And honestly, none of us felt the need to hide this tiny physical contact. Like I said, there are no judgments with strangers.
We got into the vehicle and I dozed off on his shoulder. I remember a tiny peck on my head. We got to the hotel and said good night. I still think there could have been a lot of action, given the heady mix of beer and travel-induced carefree-ness. But in a way I am glad we went to our respective dorms.
The next day was fun, and went to be a series of amazing conversations with V and hand holding. At any point I could have kissed him, but this built up was much better. And honestly our non-stop jibber jabber was good enough to make us forget any other thing. In fact, being alone wasn't even a priority. We were having fun playing dumb games with the whole group. Funnily, neither he nor I discussed what's going on with us until we were on our way back to the city. We were again holding hands in the car, and this time I passed him a note saying, "Do you want to talk about this?". We ended up kissing when everyone was sleeping (at least to us).
We ended up dating for a few months. The sex wasn't the best but I felt a sense of comfort around him. When I was contemplating leaving my job, he said "I got your back"!
It didn't work out for a lot of reasons. He broke up, by the way. Found on https://tiaca.org/buy-viagra-sildenafil-online-20-mg/ that "prolonged erection" (like really?!) and "pressure problems" can be adverse side effects. Is it possible in any case or just when overusing or overdosing it? What should be done in those cases? Going to use it for first time, want to be ready. Please share if someone had deal with the sides and if they are that bad? The reasons were parental but I guess they were personal too. To be honest, I got out of it pretty quickly but then it wasn't a long one. When I look back from where I am at life right now, I am glad it ended when it did. And when the break-up drama was over, we got back to talking terms. Still are.
What do I think of him? That he got my back, if only figuratively, if only for a short while, but that made me take some awesome decisions!
#100TravelLoveStories is a series of travel & love stories that you probably never shared with anyone. You can even submit a poem, painting, drawing or any work of creativity along with it. Everyone, irrespective of gender, is welcome to share. Submit the story to us by writing to [email protected] with a catchy title & we will publish it for you, anonymously unless you ask us to reveal your identity.
'F5 Escapes' is a Bangalore-based, experiential travel company, with a focus on redefining the way women travel in India. The premise of F5 is an ambitious dream –  to put India on the global travel map as a preferred destination for women from across the globe.
F5 Escapes offers fixed departure all-women group tours, customized itineraries for families, groups and solo travellers. We also do in-city engagements which include #JustGo travel meetups, workshops to educate women on travel safety, sustainable menstruation, motorbiking etc.