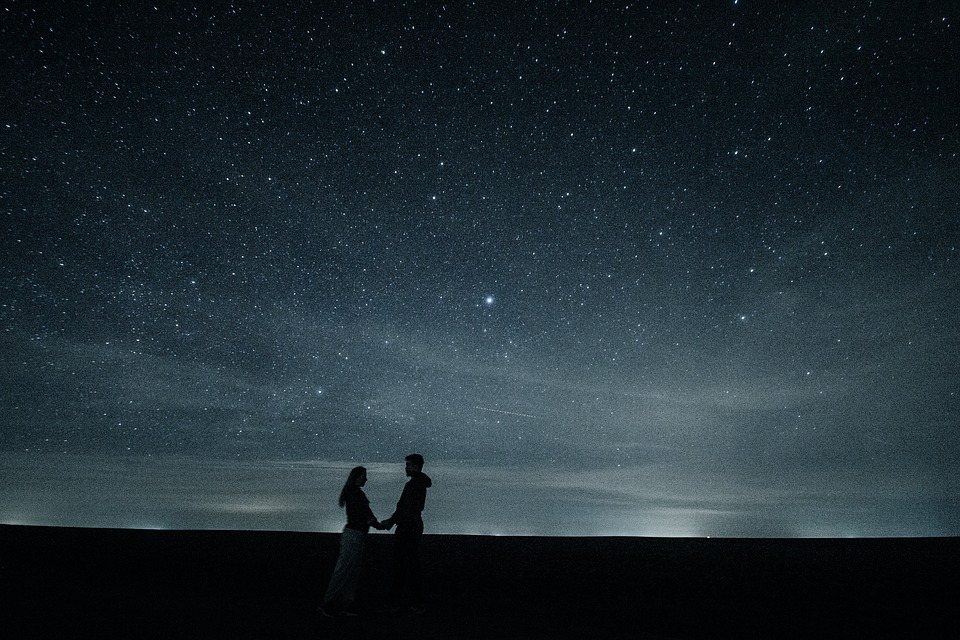 13 Jul
Story #5 - Endless Conversations
---
S shares his story of endless conversations.
"I need a break. I need to blow off some steam., I typed, awaiting the two blue ticks.
Come to my city. Have you ever seen my city?, came the reply almost instantaneously.
What would you have done if you were in my place? Would you have traveled to a totally new city, albeit for a break, just to meet up a person whom you have met online over some Facebook page and have interacted only through Whatsapp.
Well, I did. Partly because I was frustrated with the current pace of life, partly because of my addiction to travel.
I have always grabbed every opportunity to travel. However, I seldom visit a place with a tourist heart. I don't enjoy the monuments or the sights to be seen. I wish to experience the place as a local. Anyways, digressing from the original plot here.
So I packed my bags, gave a random story to my family and went to this unknown city. I checked in at my hotel late evening and informed my "pen-pal" of my arrival.
The next morning, I woke up to a call from the hotel lobby announcing arrival of a guest. I quickly dressed up and met her in the lobby.
Sometimes, it so happens that you have talked amount the sun and stars, the smiles and the scars with a person; but when you meet them face to face, you just go blank. We had our breakfast in awkward silence until she just kept the spoon aside and dug into the food with her hands. I copied her and the ice broke in an instance.
She had told her family that she was going out of town overnight for work. We roamed around the city, tried the local joints, caught a movie as well. The dinner was delicious and we both knew what was going to follow in dessert. The lips met as if it was the most natural thing to do. We moved to the hotel room and could not get enough of each other's talk. The common interests, the books that we read, the music we heard, the movies we liked, they all matched. It was crazy compatibility.
"It's a guilt free night", she said.
"This night will not have any future, and I will deny this ever happened if ever asked in future," she said while pressing her lips to mine.
I reciprocated with my lips for what seemed like forever and said, "You are gorgeous, tempting, delicious. And you come with no strings attached. Only a fool can deny this. However, let me be that fool. Can we just talk instead, all night long, and tomorrow, and day after? I cannot have enough of that."
She was a bit angry, disappointed, maybe shocked; but she agreed. We talked about everything under the sun, and then a few things beyond the galaxies as well. It was around dawn when we were out of topics to talk on. We just lay there in the bed in each other's arms and did not realize when we slept.
It was around noon when I woke up. She had already taken a bath and was all dressed to leave. I thought I had hurt her in some way and did not know what to say. Was she going to leave without a goodbye? Why did she not wake me up when she was up? Why was she in this sudden hurry to leave? I left the questions unsaid and looked at her with a smile.
She came to me, took my hand in her hand and said, "Thank you. If last night would have happened, I would never have forgiven myself. You had nothing to lose, but I would have made an irreparable mistake."
I just kissed on her cheek and said my goodbye.
Oh! I missed an important detail. She was married and mother of one."
#100TravelLoveStories is a series of travel & love stories that you probably never shared with anyone. You can even submit a poem, painting, drawing or any work of creativity along with it. Everyone, irrespective of gender, is welcome to share. Submit the story to us by writing to [email protected] with a catchy title & we will publish it for you, anonymously unless you ask us to reveal your identity.
'F5 Escapes' is a Bangalore-based, experiential travel company, with a focus on redefining the way women travel in India. The premise of F5 is an ambitious dream –  to put India on the global travel map as a preferred destination for women from across the globe.
F5 Escapes offers fixed departure all-women group tours, customized itineraries for families, groups and solo travellers. We also do in-city engagements which include #JustGo travel meetups, workshops to educate women on travel safety, sustainable menstruation, motorbiking etc.