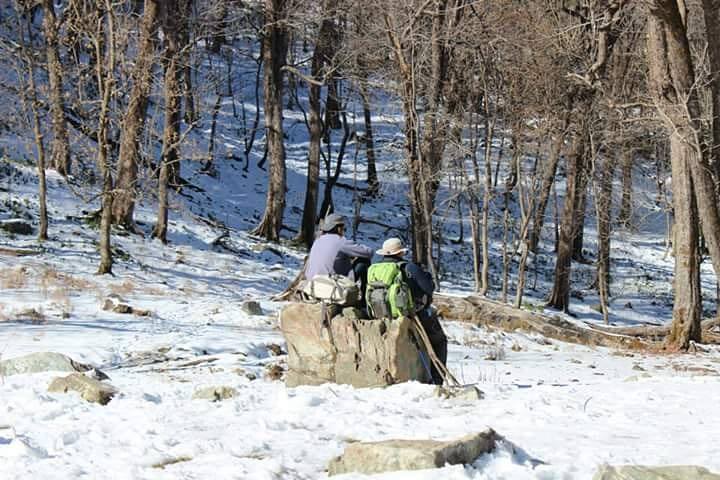 09 Aug
Story #7 The Himalayan Magic
---
Nandana from Delhi writes about the Himalayan Magic.
"The Himalayas has always been my spiritual guide. I ran to him with every problem, for every escape and came back stronger, each time, to face furies and mortal obstacles of life. When I chose to have a year off from usual job, I couldn't think of any place else than those mighty mountains. And, how could I possibly imagine that, this time, my spiritual guide has some bigger plans for me.
I hail from Tripura, a tinny state in North Eastern India, got urbanized in north India when I shifted in Delhi for my MBBS and shifted more north when I was tired of monotonous and unyielding life after 7 years of continuous grind in job. I ran away from everything that is complex, planned, manipulated and not pure. I started doing some social work to rejuvenate the human instincts in me and this social work dragged me to a remote village in the lap of Himalayas.
I remember, my first conversation with him, "what do you want to do this year?" "I want to go to Everest" answered the certified advance mountaineer and adventure junky in him. Born in a far off village on top of greater Himalayas, away from all urban glitches, this guy knows the terrain like back of his hand. I saw photograph of Swami Vivekananda in his wallet and I witnessed him practicing the teachings without talking about it.
Most of the time he didn't make much sense to me, but he was everything I was running towards. Simple, honest, genuine, capable, calm and present. Mostly he told me things about mountains, about history, he took me to the forests to show me different berries and plants, helped me out in delivering my medical duties in further villages, asked me about anything he was inquisitive about, and taught me to walk on mountains. He would push me to hike an extra mile while climbing, make pace with my slow speed, take me to the edges from where I could see the sunsets and silently take out stuff from my backpack so that it weighs less.
He taught me things about life I could only dream off. Himalayas, guided me to a beautiful village where I am going to be a member of the local family. We both are bugged by the travel bug, share a philanthropic vision, respect nature and have different definitions of social norms. Our fate was waiting somewhere far from our comfort zone, but we travelled towards it. I still can't believe how we two from two different ends of Himalayas got connected, found a true friend in each other and dreaming for a future together. May be that is the Himalayan Magic."
#100TravelLoveStories is a series of travel & love stories that you probably never shared with anyone. You can even submit a poem, painting, drawing or any work of creativity along with it. Everyone, irrespective of gender, is welcome to share. Submit the story to us by writing to [email protected] with a catchy title & we will publish it for you, anonymously unless you ask us to reveal your identity.
'F5 Escapes' is a Bangalore-based, experiential travel company, with a focus on redefining the way women travel in India. The premise of F5 is an ambitious dream –  to put India on the global travel map as a preferred destination for women from across the globe.
F5 Escapes offers fixed departure all-women group tours, customized itineraries for families, groups and solo travellers. We also do in-city engagements which include #JustGo travel meetups, workshops to educate women on travel safety, sustainable menstruation, motorbiking etc.