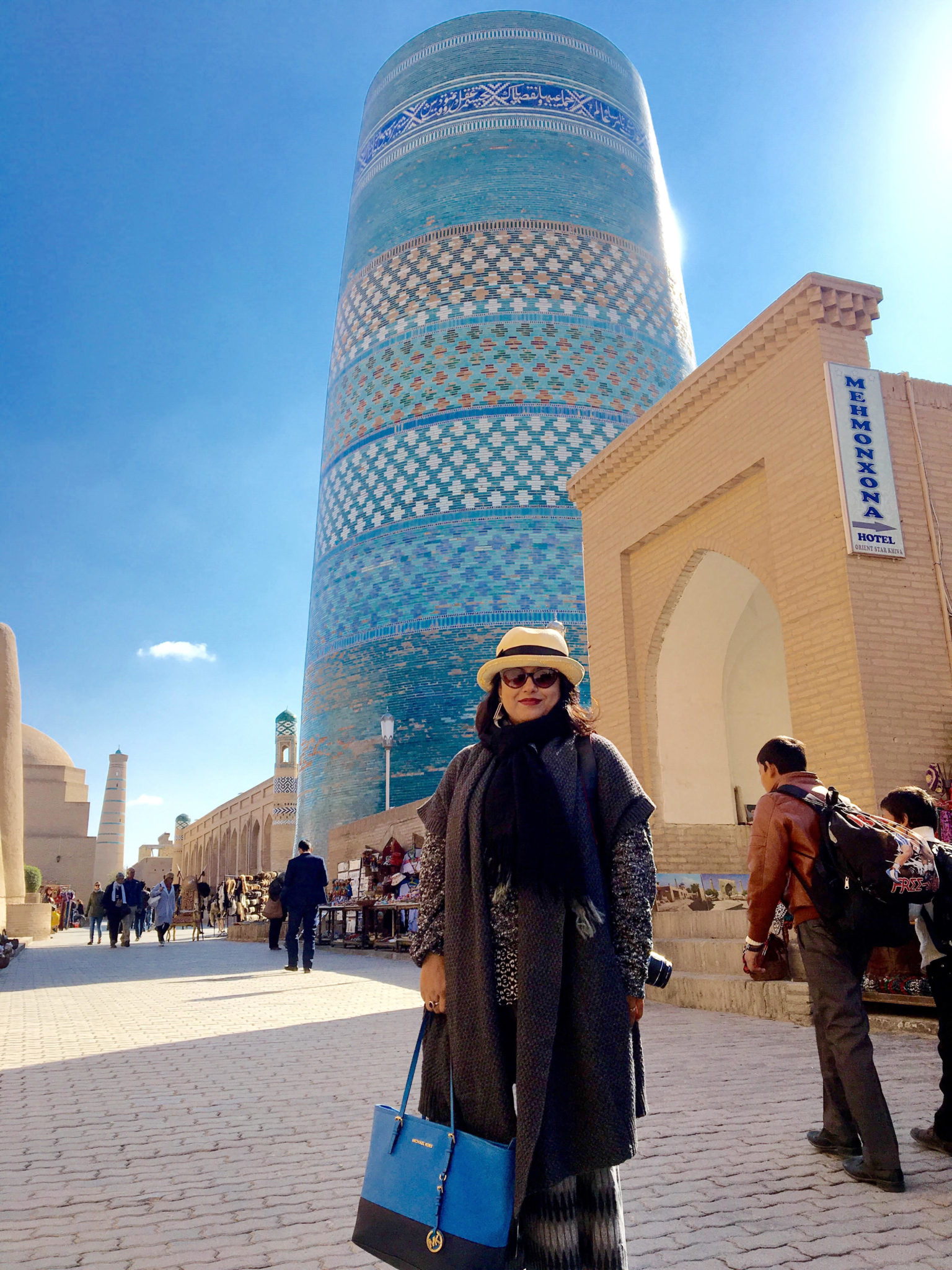 21 Nov
Sushmita Sarkar - My Unfinished life
---
Sushmita Sarkar is an Engineer & Planner by Education and Infrastructure Consultant by profession based in Delhi. Although, born in Delhi and having spent her entire life in this city, travel takes her to many places. Her work involves extensive travel to different parts of India and that happens to be one of the perks of profession in her opinion.
We caught up with Sushmita to find out little bit more about her travel journey.
Can you tell us when and how did the travel bug bite you?
The love for travel was always there right since childhood. History & Geography were my favorite subjects growing up and I was fascinated by the faraway lands and heritage. Most of my bucket list travel destinations are the ones I read about in History/Geography textbooks. Also, I think that I got my travel genes from my mum who is an avid traveler herself and travels extensively.
And how do you fund your travel ?(savings/work whilst traveling/other)
All leisure travels are funded or co-funded by me (if I am travelling with my family). However, in recent times, some brands have offered sponsored trips/travel associations.
In addition, I travel extensively on work and some of my best travels have been work trips.
How long have you been documenting your travel stories ?
It's been a decade! I started my blog in 2006 and haven't stopped since then!
My blog name is My Unfinished Life
Can you share with us, that one travel memory that you cherish till date ?
There have been many beautiful moments but if I had to pick one here, it would be watching sunset at a un-named beach somewhere on the coastal highway in between Dwarka & Jamnagar, Gujarat, India. One my most surreal life experiences it was!
Have you been to any place, which turned out to be totally different to how you had imagined? If so, how?
Hawa Mahal in Jaipur, having read in textbooks and seen images, I had expected a grand facade but in real, it's not that grand. Having said that, I think it is the most photogenic monument in terms of illusion of scale.
Your preferred travel companions?
My husband, undoubtedly!
Your views & experiences (if any) on safety while travelling on your own .
As I travel on my own both on work and leisure to some of the most remote destinations, safety is big concern.
The nature of my work is such that we are given Safety Training for travel as professionals and that has helped me lot sometimes to look out for signs of potential trouble out of the seemingly usual set up.
Not a bad experience till date but that's mostly because I'm very cautious. My mantra is Safety over Adventure.
Do you have a bucket list? If so what is the first item?
My bucket list keeps getting longer by the day but yes, the item has been same for years now – it's Mongolia.
We all know that travel teaches us a great deal of things about life. Can you share with us what has travel taught you ?
Yes. Travel is a great teacher and what I have learnt is Gratitude. To be grateful for what I have and cherish my life on earth.
Is there anything you do on your travels or in your every day life to try to minimize your impact on the environment?
The best way to conserve environment is to live responsibly each day and that includes when travelling. I take care to eat local food, not litter or leave plastic at the destinations I travel to.
Please share with us, your message to aspiring women travelers?
I do not have an original message but would like to quote Mark Twain.
"Twenty years from now you will be more disappointed by the things you didn't do than by the ones you did do. So throw off the bowlines. Sail away from the safe harbor. Catch the trade winds in your sails. Explore. Dream. Discover."
We asked Sushmita to give a one word substitute on few travel related questions.
If some one asked you to give up travel and choose exactly one thing to do in life, what would you choose?

Shopping! I'm a self confessed shopaholic.
A fictional character would you most like to meet or travel with ?

Alice of Wonderland…in Wonderland (since we are talking about fiction!)
One Dream Destination?

Mongolia. It is an exciting mix of adventure and stunning locales.
Your most preferred way of travelling (Backpacking/Economy/Luxury)?

Luxury.
What describes you as a travel style as a woman, the best? Nomad / Diva / Aam Aurat

I do all kinds of travel so no specific tag describes me best.
A traveler who inspires you

My brother…. Wish I could go on Solo Bike Rides like he does.
You can follow Sushmita's travel experiences on the below platforms
'F5 Escapes' is a Bangalore-based, experiential travel company, with a focus on redefining the way women travel in India. The premise of F5 is an ambitious dream –  to put India on the global travel map as a preferred destination for women from across the globe.
F5 Escapes offers fixed departure all-women group tours, customized itineraries for families, groups and solo travellers. We also do in-city engagements which include #JustGo travel meetups, workshops to educate women on travel safety, sustainable menstruation, motorbiking etc.