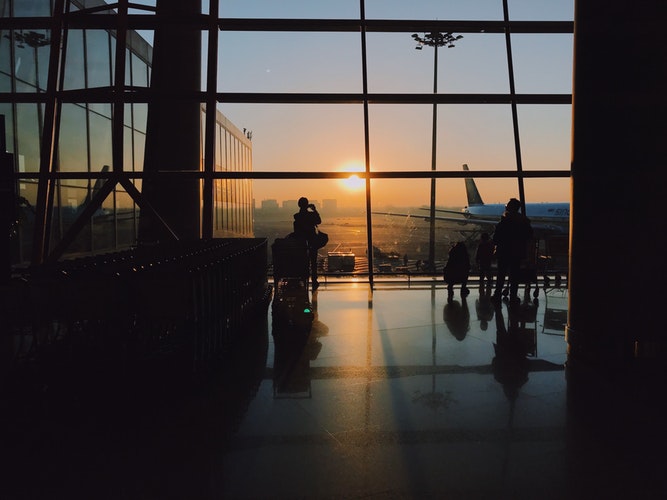 22 Mar
Best airports to land in India
---
Anywhere one lands in India, she will taste a different flavour of the palette this mysterious country has to offer. Here is the list of best entry points to India and the perks of landing there.
Indira Gandhi International Airport, Delhi (DEL)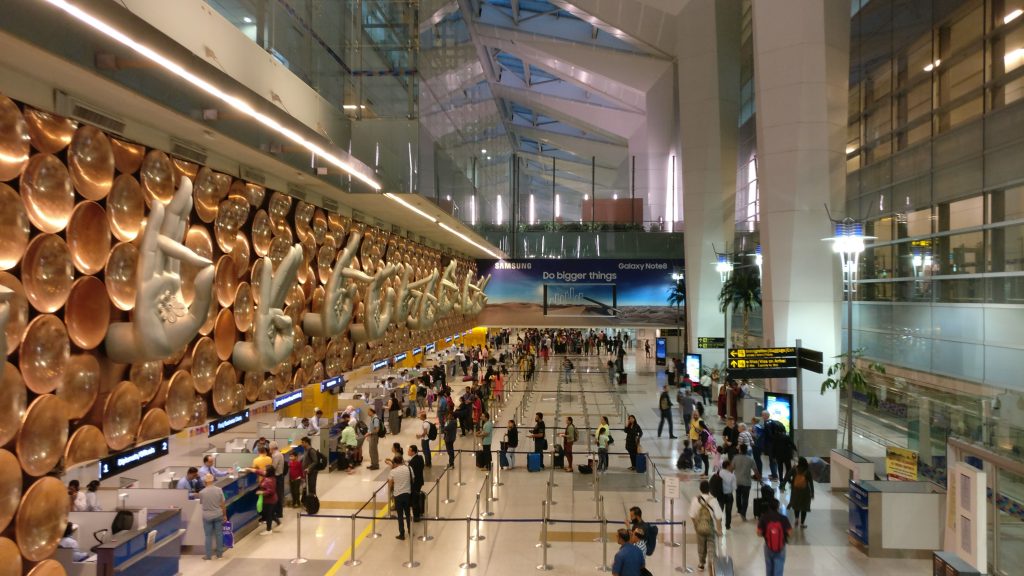 If you are a yoga enthusiast on the way to your Indian retreat or looking forward to solely connect with your inner peace in the Himalayas, then this first ranking airport, which serves around 7 lakh international tourists every year, is the right place to land in. The robust rail and road transport system ensures connectivity to all the good hangout spots like Akshardham temple, Qutub Minar, Red Fort, Jama Masjid etc. Try auto rickshaw rides for a change to the local market and try some local food and you can thank us later. 😉 The Delhi nightlife is fun and feet-tapping as opposed to the fact that Delhi people prefer to sleep post 9PM.
Chhatrapati Shivaji Maharaj International Airport, Mumbai (BOM)
If your plan is to flaunt your summer body and take sun bath in the coasts of Goa or to visit some heritage rich northern parts of  India, this second busiest airport of India, which serves over 4 lakhs international tourists every year, is your go-to entry point. Mumbai is the busiest cosmopolitan city in the country which has a very active night life with the friendliest of people in the planet. Kanheri Caves, Juhu Beach, Siddhivinayak temple are a few hangout spots you cannot miss, if you happen to land in Mumbai. This is also a convenient gateway to Gujarat & Rajasthan.
Chennai International Airport – Anna Terminal (MAA)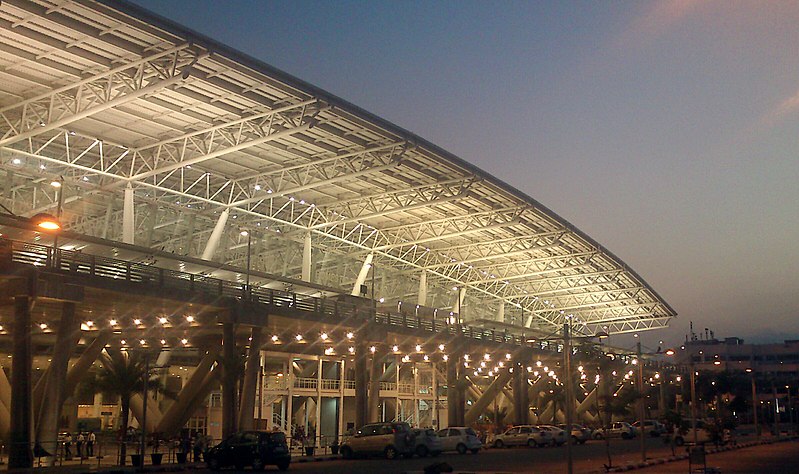 This southern city, which never sleeps, has a great culture and hospitable people. Have idli-dosa from Sangeetha, a pure vegetarian restaurant inside airport, for a great start of your day. There are a lot of hotels for you to check in from Chennai Airport, Radisson Blu, Trident, Quality inn airport, to name a few. The night life in Chennai is in its infant stage, however there are a lot of hangout spots like Marina beach, Elliots beach, Government Museum and a lot of famous temples and cafes to spend a peaceful evening. This is also entry point to beautiful temples of Tamil Nadu.
Kempegowda International Airport, Bangalore (BLR)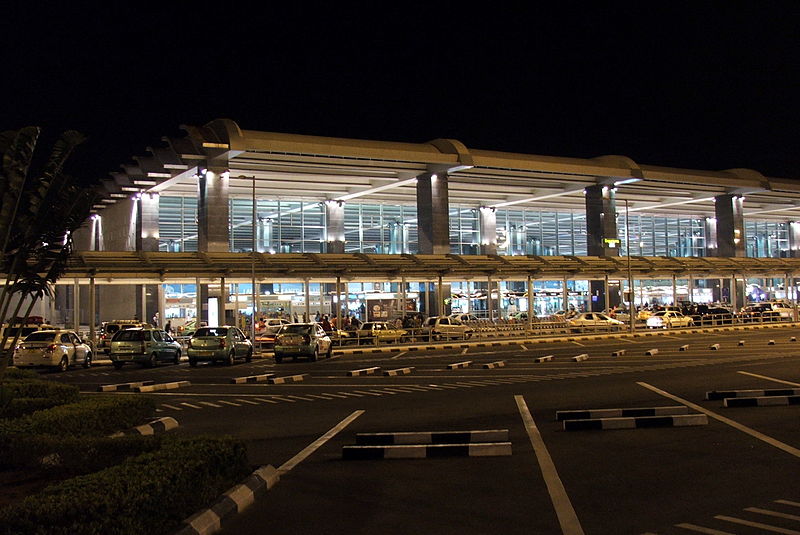 Bangalore airport, housed in the garden city promises the traveller, picturesque getaways like lakes, gardens, hills etc and one of the best entry points for those who wish to travel all along the southern parts of India. One can relish the scenic marvel of Nandi hills and check into hotels like Wind flower Prakruthi, Clarks Exotica convention resort & spa, Howard Johnson. A word of caution though – remember that the airport is located far from Central Bangalore and the traffic can become very heavy. Bangalore night life is safe, very active with affable crowd.
Netaji Subhash Chandra Bose International Airport, Kolkata (CCU)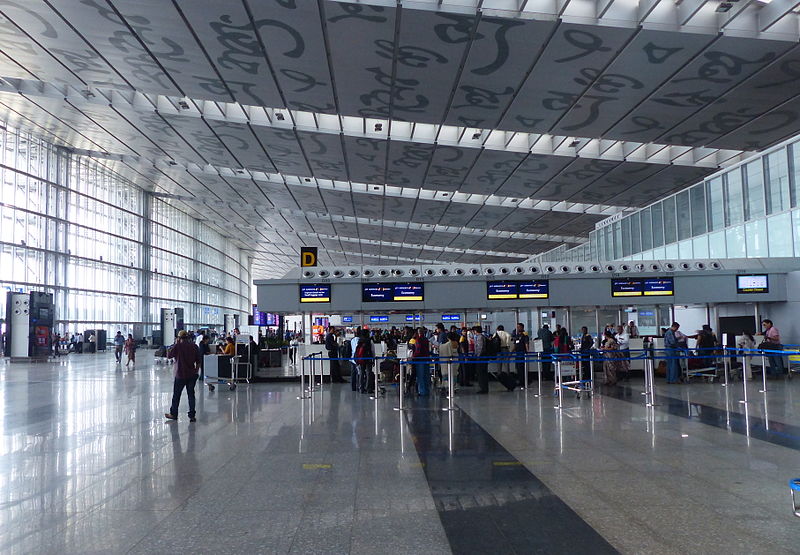 If you wish to indulge in the adventurous safari in the Sunderbans or get a glimpse of culture of North Eastern India embracing mother nature, this is your best point-of-entry to India. Howrah Bridge, Dakshineshwar Kali Temple, Victoria Memorial are some hangout spots you should not miss, when you land in Kolkata. Darjeeling, Sikkim, Bhutan & other North Eastern states are easily accessible from Kolkata by land or air.
Rajiv Gandhi International Airport, Hyderabad (HYD)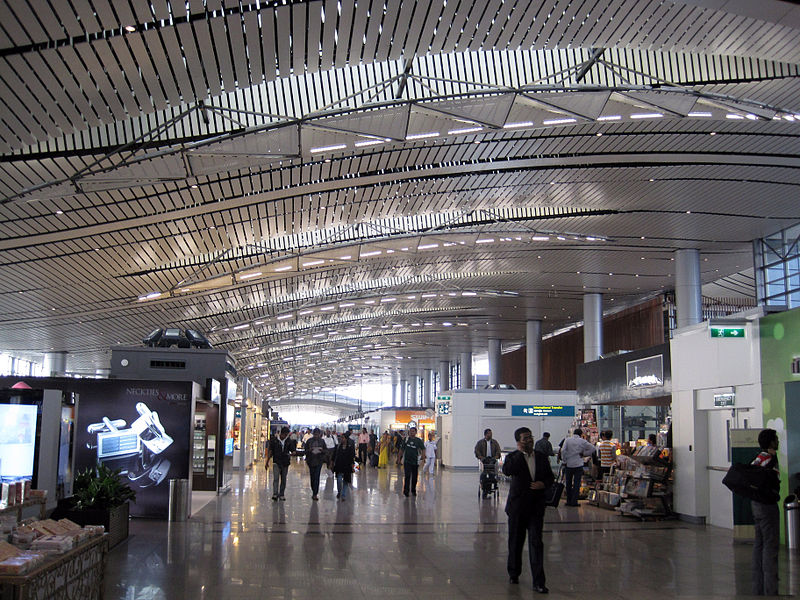 Fastest growing airport of the lot, this point-of-entry is becoming the favourite for international tourists planning to visit southern India. Novotel Hyderabad airport is an airport hotel located a mere 3.5 kilometers away and offers flexi-stay packages. One can also enjoy taking a Go-karting course from Shamshabad Go-kart track inside the airport. For the night birds out there, Hyderabad has a vibrant night life.
We hope this article comes in handy on your visit to India! See you soon.
'F5 Escapes' is a Bangalore-based, experiential travel company, with a focus on redefining the way women travel in India. The premise of F5 is an ambitious dream –  to put India on the global travel map as a preferred destination for women from across the globe.
F5 Escapes offers fixed departure all-women group tours, customized itineraries for families, groups and solo travellers. We also do in-city engagements which include #JustGo travel meetups, workshops to educate women on travel safety, sustainable menstruation, motorbiking etc.