TOUR OVERVIEW
Karnataka is truly 'One state. Many worlds', isn't it? That's exactly why we have now come up with a plan to transport you to one of the other worlds.
A nature lover's paradise – The area around Shimoga offers the much needed break we all need from our hectic lives. Vast expanses of rainforests, beautiful water bodies, the majestic Jog falls and the mind boggling biodiversity – Soak in the monsoon. Explore and unwind yourself with F5 Escapes!
Price:
Adults – INR 13000 + 5% GST
Please read the details and sections carefully. We welcome your questions!
Leave from Bangalore to Thirthahalli by 7 AM. Breakfast en route. It is a 6 hour journey to Tirathalli. Treat yourself to a wholesome lunch. Relax amidst the beautiful environs of the homestay & walk to the beautiful Mandagadde bird sanctuary, which is just 2 km from the homestay. Overnight at Thirthahalli.
After breakfast, start your trip to Jog Falls. This will be a long but extremely beautiful drive in the monsoon. Watch the beautiful falls and return to stay by evening. Overnight at Thirthahalli.
After an early breakfast visit the birthplace and childhood home of the renowned Kannada playwright and poet Kuvempu. Visit the Kavishaila and Kuvempu house and leave for Bangalore. Rewind the two days and refresh!
Inclusions
Transport to Shimoga in AC tempo traveler/Innova or similar. AC will be turned off on the ghat sections.
Meals from Day 1 to Day 3, except dinner on Day 3. Two cups of coffee/tea/milk per day.
Clean and basic accommodation on a double sharing basis.
All activities and entrance fees.
Tolls and Parking charges.
Guidance of an F5 traveller.
Exclusions
Tips, beverages not mentioned in the itinerary and other expenses of personal nature.
Any additional activities not mentioned in the itinerary.
Camera fees at monuments, parks
Transport  to and from your pick up/drop points in Bangalore
5% GST
Any cost arising due to natural calamities, personal flight delays and aspects beyond our control. We will definitely facilitate an alternative and handle the contingency, the cost being yours.
Terms & Conditions
REFUNDS/CANCELLATION
Upto 30 days prior prior to the date of commencement of trip – 25% deducted and 75% refunded as cash.

Upto 11 days prior to the date of commencement of trip – 50% deducted and rest refunded as cash.

Within 10 days of the commencement of trip/Last day intimation/no show – No refund.

COVID cancellation: If the trip gets cancelled because of lockdown or travel regulations at the destination, we will refund you in money+credit notes. The entire worth will be refunded in a combination of these. However, if you cancel on your own because of safety concerns and/or being Covid positive, we cannot promise any refund.
F5 CARES FOR YOUR SAFETY!
We will be filling only upto 10 seats in a 13 seater vehicle.
Your tour lead will be fully vaccinated, masked up and will be carrying sanitizer.
As tourism has picked up, please expect a crowd in most places.
COVID ADVISORY
It is mandatory for adults to be fully vaccinated to be a part of F5 trips.
Please do keep in mind that even restaurants where we stop on the highway for breakfast/tea might be crowded. Always exercise caution.
Please do not travel if you have symptoms prior to the trip – for your own and other people's safety.
ALWAYS mask up, carry your  sanitizer and take all precautions while on the trip. Stay safe and have fun!
Disclaimer
F5 Escapes is in no way responsible for any untoward incident happening due to the ignorance/negligence of the guests, natural/man-made calamities, accidents or any other events that are out of human control during the trip.

All our trips are well-researched, including identifying access to medical facilities. In case of a medical emergency, F5 will assist the traveller in getting medical attention.

The trip is NON-SMOKING and NON-ALCOHOLIC.

F5 reserves the right to cancel the trip under certain conditions – in such a case, the amount will be refunded in full.
Arrival & Departure timings:
This trip is Ex-Bangalore. Joining us from a different city?
Reach Bangalore by July 14th evening  and book your return journey after 11PM on July 17th.
Note on weather:
It will be pouring in the western ghats. The trip is more about relaxing in the monsoon and enjoying the views. Umbrella, rain coats, change of socks and good shoes are advisable.
*Please note that now a days, climate/ weather is dependent on many factors and unpredictable hence above information might be subject to change during your actual travel days.
About your stay:
We are staying in a traditional Malnad home, surrounded by trees and greenery.
Fooooood!
One can relish the cuisine of Malnad food, both vegetarian and non-vegetarian.
Note > Prepare > Accept > Embrace:
This is a relaxing vacation. We will cover a few sightseeing points but the idea is to soak and chill. Except for the trip to Jog Falls, there is no long travel.  

Whether you want to bond over cups of coffee or spend some me-time reading that book in a quiet surrounding, this is the trip for you.

 

Come with an unhurried mindset.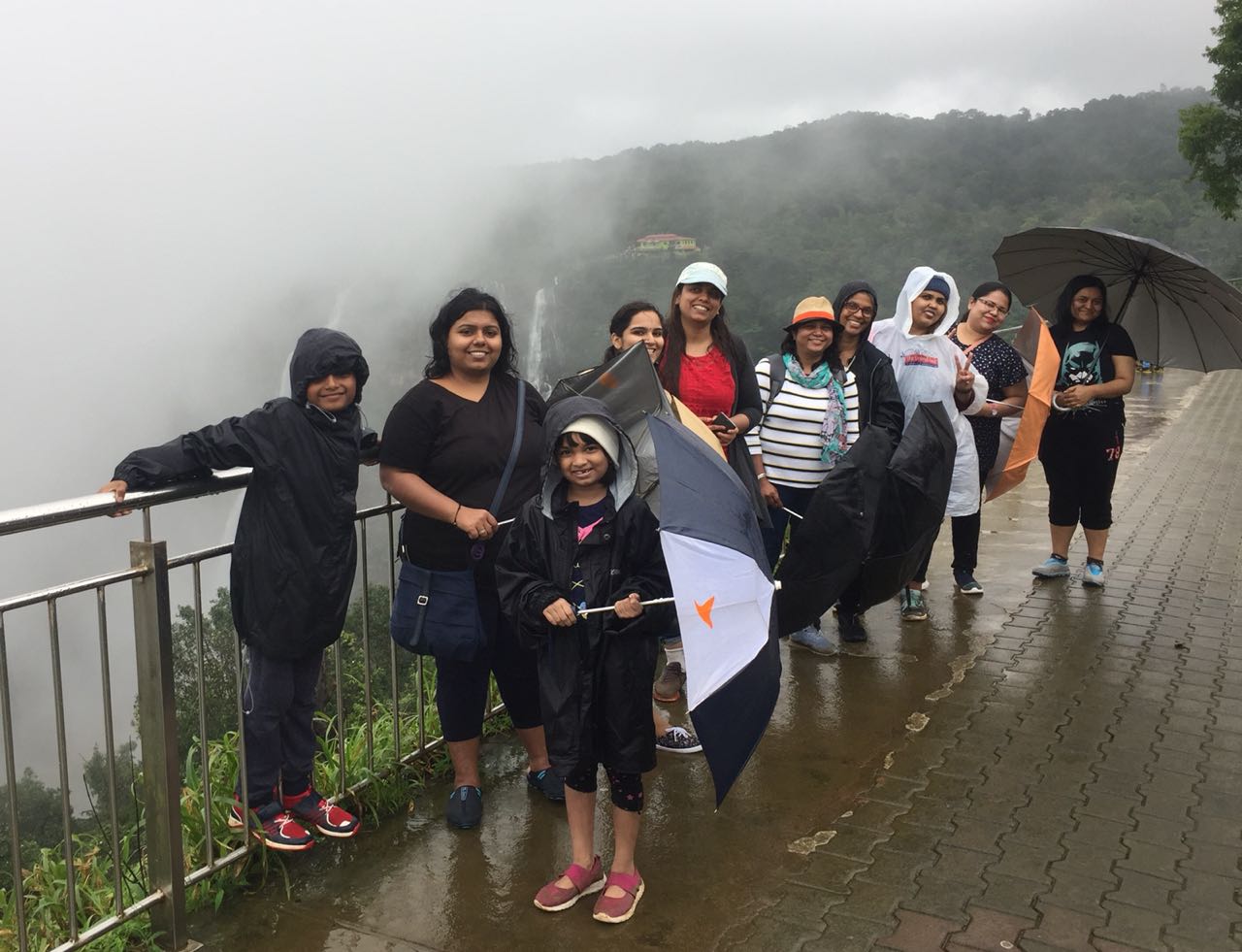 Vijayalakshmi
Rain-soaked beautiful nature and the comfortable stay, including the lovely food there.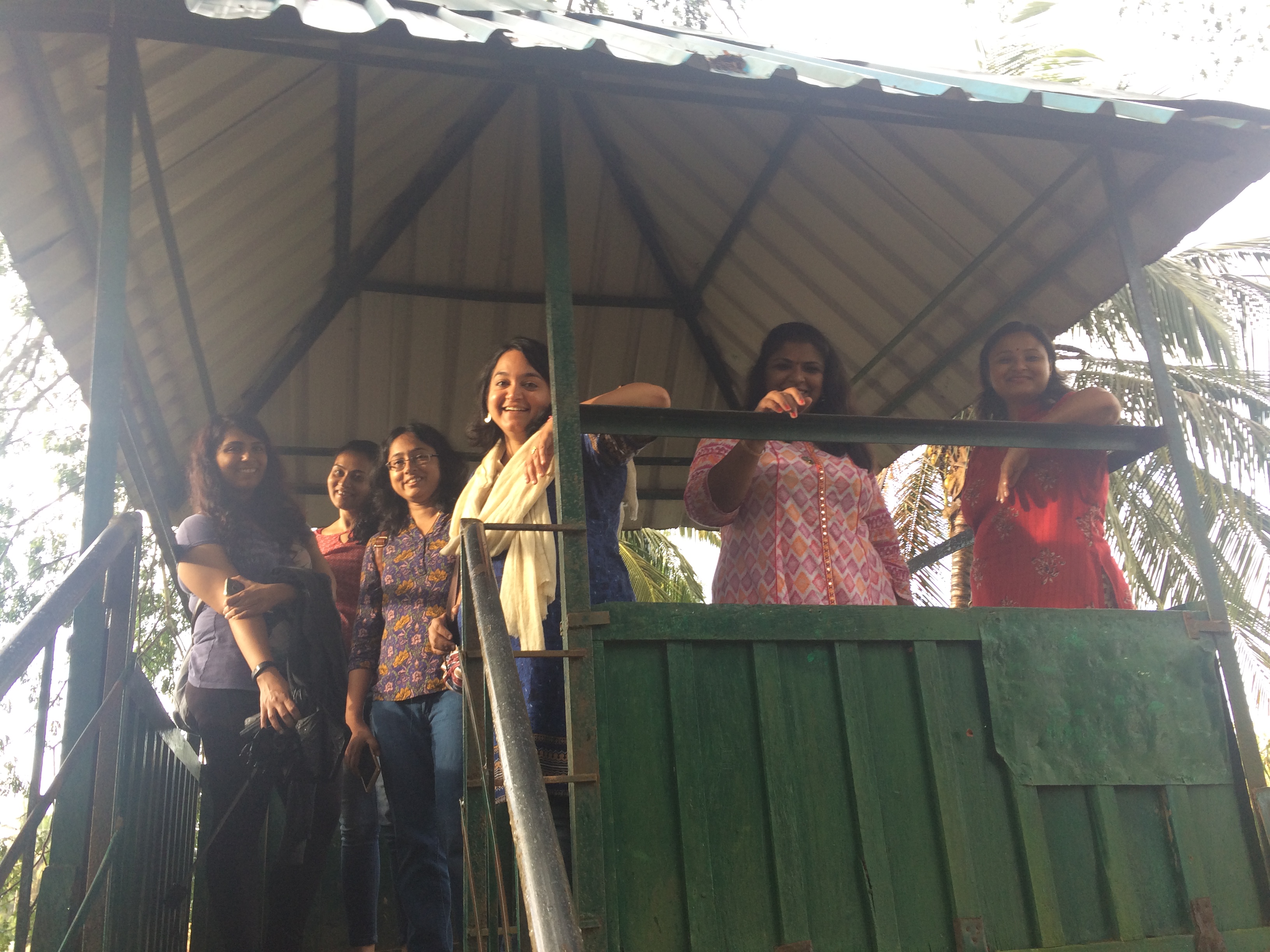 Zara
Everything was memorable. Meeting women from all over the country and staying in a home right at the heart of the nature.
'F5 Escapes' is a Bangalore-based, experiential travel company, with a focus on redefining the way women travel in India. The premise of F5 is an ambitious dream –  to put India on the global travel map as a preferred destination for women from across the globe.
F5 Escapes offers fixed departure all-women group tours, customized itineraries for families, groups and solo travellers. We also do in-city engagements which include #JustGo travel meetups, workshops to educate women on travel safety, sustainable menstruation, motorbiking etc.