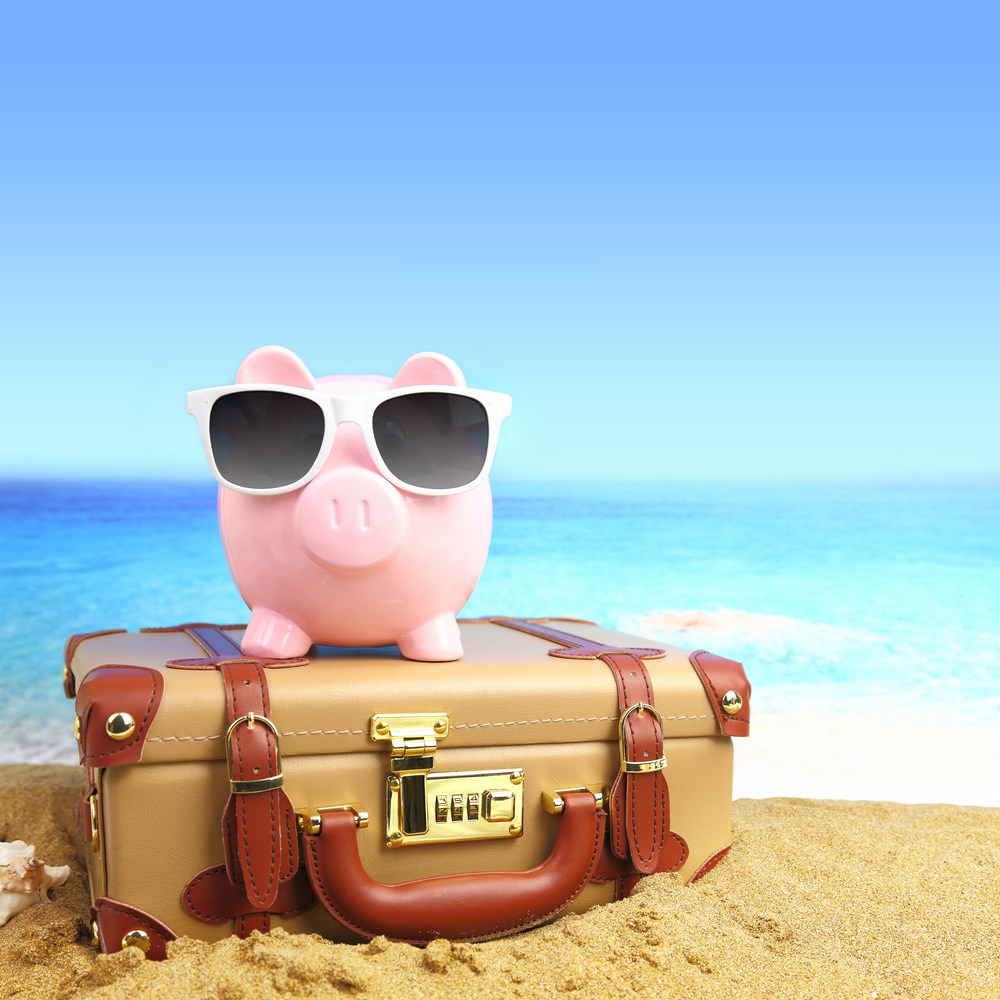 18 May
Budget Travel: Travelling on a Shoestring budget
---
Groceries, monthly bills, education loans, car loans… just when you thought you were getting into the financial groove, you are totally shocked with how much diapers cost, the "donation" you will have to make for a seat in kindergarten, a place you can call home seems so near yet so far at least on your balance sheet, going organic has doubled your groceries budget and yeah, lets not even get into the price of onions now. Budget TRAVEL? Who has the time and resources for that?
With all that financial stress occupying your mind, you resign to the fact that your dream of taking off to Ladakh, driving off into those unending mountains, watching the clear night sky from your tent next to the lake might as well remain just there… in your dreams! Maybe you will satisfy yourself watching another one of those sessions of '3 Idiots' or 'Zindagi Na Milegi Dobara'. You tell yourself, "A 20% hike first. Then I can afford to take off like Aamir Khan and Madhavan in '3 Idiots'".
We all know how that story ends, don't we? You dream big, make an excel sheet of bucket lists and then the next day morning with your regular cup of coffee, 'life' takes over. Travel is not even in your mind space anymore. Except when you are daydreaming, of course.
We are here to tell you that it doesn't have to be that way… Surprised? Yup! Thought so. Let's talk budget travel. Let's categorize your travel expenses – Accommodation, transport, food and activities. That should cover more than 90% of your travel expenses. Here is what you can do to reduce expenses on each of them.
Accommodation
For this one, it really is good to look beyond the stars. Consider options like Couch-surfing (the 'go-to' option for budget travel folks). Here, not only do you get to stay with someone for free, but you also get to meet local people, experience their everyday life, maybe get to eat home food when you are travelling and who knows, maybe make a friend for life. If that sounds a little too radical for you, homestays are a very real option you could consider – they are local, they feel like home and yet you have your own privacy and space and best of all, they don't cost nearly as much as the star hotels.
Transport
Budget travel means you cannot really afford private taxis in most places. For reducing the cost of transport, all you would need to do is closely watch what the locals there do. The tourist economy is a real thing, with a lot of transport options targeted exclusively at tourists and un-affordable for the locals. Do what the locals are doing. That probably is the best way of travel in terms of money and safety. Plan ahead if you can afford it, for your flights, trains and buses and that should not end up pinching your budget.
Food
The way to go here again is to do what the locals do. Look for joints that are crowded – this possibly means the place has got it right in terms of cost, taste, authenticity and hygiene. Think of the likes of MTR in Bangalore or Saravana Bhavan in Chennai!
Activities
Look for free activities – museums or free walking tours. Most developed cities lend themselves easily to budget travel. Couch-surfing and local meetup groups are a great way of doing something with the locals. If you are not in cities, does taking a trek and laying your camping gear for the night star gazing sound expensive?
Additional tip
Choose wisely when you pick your credit/debit card. You might get options where the conversion rates with foreign currency are attractive or you can get travel vouchers for the amount that you already spend.
We will end this article with a hope to inspire action by quoting Shah Rukh Khan, "When you really want something, the universe conspires to help you achieve it".
Make travel a priority in your life, and you will notice those bucket list items are not just on excel sheets anymore. They have moved to Google Photos, Instagram and most importantly that indelible space in your heart and soul!
This article is originally written by Bharathi Ragothaman.
'F5 Escapes' is a Bangalore-based, experiential travel company, with a focus on redefining the way women travel in India. The premise of F5 is an ambitious dream –  to put India on the global travel map as a preferred destination for women from across the globe.
F5 Escapes offers fixed departure all-women group tours, customized itineraries for families, groups and solo travellers. We also do in-city engagements which include #JustGo travel meetups, workshops to educate women on travel safety, sustainable menstruation, motorbiking etc.