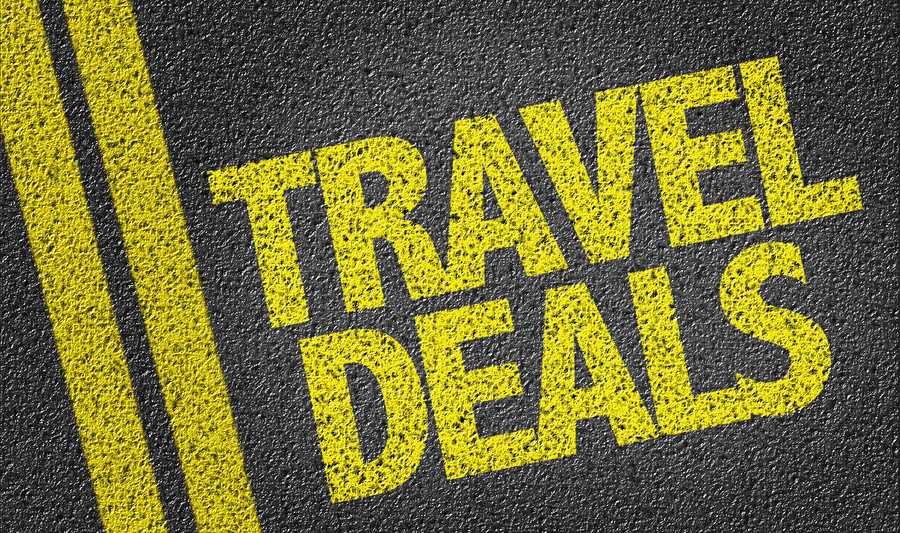 24 Aug
India Travel tips: What to look for in a travel deal?
---
There is no one way of doing things, especially when it comes to travel. Everyone has their own idea of travel and nothing is wrong, unless, your idea of travel is littering the landscape and irresponsible tourism. But we just assume that if you have found us, you appreciate travelling responsibly. Our travel tips are obviously centred around responsible travel.
The options available to travel have increased remarkably since the advent of the internet. Two decades ago, this kind of flexibility and customization was hardly possible. But with options also comes confusion. There are so many choices to be made – where to go, what to see there, places to stay, where to eat, who to travel with, what to buy. If you do not want to decide all of it and go for a pre-decided trip, there are, again, a plethora of offerings. It sure can get overwhelming and sometimes you don't realize what you are signing up for. So here is a breakdown of things to look for while deciding which trip to join. And while we are at it, we will break some travel myths and offer you some useful travel tips.
Destination
"Well, duh!" you must be thinking. But in case you don't already have a destination in mind, try and research a bit on the season and the climate conditions. There are some destinations, like Ladakh and Spiti, where ease of access is only during a certain period. Most national parks and sanctuaries are not open through the year. If you are looking for activities like trekking in the Himalayas, you may want to avoid monsoon but if you are craving for a quiet time the raindrops can play a great music for you.
Peak season will have the perfect weather conditions but will be too crowded and too pricey; so try and find a balance or pick trips which seem like a perfect balance.
Price
Seems to be a major deciding factor especially when you are comparing trip offerings of the same destinations. Of course, you will have a budget in mind and will go for whatever is within range, but here is a tip to compare. Look for the fine print. How many nights are covered in the trip? Trip X may be more expensive than Trip Y on the face value; but if X is for 9 days and Y is for 5, a per day price calculation will give you a better comparison.
This is perhaps the most important takeaway from this list of travel tips – Look for the meals included. Is it a full board or half board? Are the monument entry fees taken care of? Read your inclusions and exclusions properly and ask questions. Don't blatantly go for the final figure that is printed. Do your math.
Stay
This is totally a personal preference. I would avoid staying in hotels, personally; especially the starry kinds. I like to talk and I find the family-run home stays/boutique hotels much more amenable to that. And here is a time for some myth busting. Homestays does not always mean cheap. There are budget hotels, mid-range hotels and luxury hotels. To think that such spectrum would not be available for homestays and family-run properties, exhibits a lack of travel experience and information.
So avoid pigeonholing the "tag" of the properties. Try and fit in the experience you are looking for. If you really want the salutes and bellhops, go for the luxury hotel chains. Look for trips that will allow you to enjoy that. If you are the kind who would love to get invited to the family dining table, choose accordingly.
Food
Good food makes everyone happy, there is no denying that. One of the most exciting parts of travel, for me, is to sample the local cuisine. Although there is no way of knowing who your cook is going to be, it would be a good thing to look for pointers of local cuisine in the trip itinerary. If you are staying with a local family, chances are you will get a taste of it. And you can always ask!
Places to visit and experiences
Most people would not want to miss the main attractions of the place. I mean, you can't visit Kutch and not visit the White Desert. However, travelling is much more than just checking places off the list. Look for varied experiences. Even if there are things that you don't necessarily associate with travel, go for it because travel is also about trying new experiences and coming out of our comfort zone. Then again, you should be clear about your motive for travel. If you are looking to resting and taking a break from exhausting routine, an adventure trip might not be for you. If you want to get high and party, then a trip centred on rural India and its experiences might bore you to death. In my experience, it is better to not have a pre-conceived notion and be game for whatever travel offers.
Travel tips and deals are dime a dozen, choose and stick to the ones that impact you and the destination positively.
Check out our upcoming All-Women India tours here.
'F5 Escapes' is a Bangalore-based, experiential travel company, with a focus on redefining the way women travel in India. The premise of F5 is an ambitious dream –  to put India on the global travel map as a preferred destination for women from across the globe.
F5 Escapes offers fixed departure all-women group tours, customized itineraries for families, groups and solo travellers. We also do in-city engagements which include #JustGo travel meetups, workshops to educate women on travel safety, sustainable menstruation, motorbiking etc.