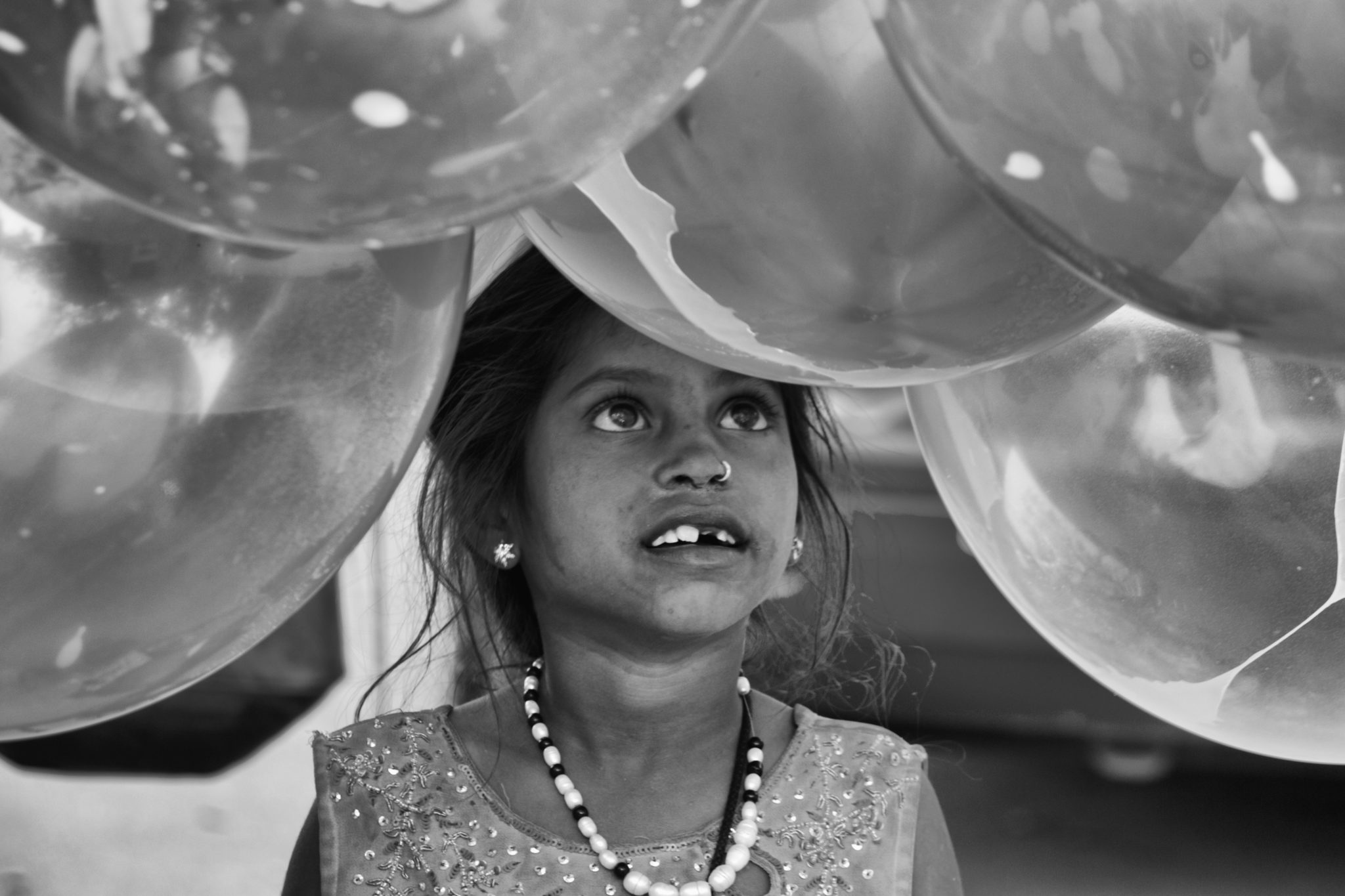 A little girl with balloons always conjured up a happy image in my head,……. till now.
It's afternoon and she's on a break from her usual traffic signal duties. Her eyes are bright as she runs up and down trying to sell her balloons to passersby.
In the span of an hour and a half as we walk together, she points out three different women as her mother. The man she points to as her father was resting by the roadside with a woman, not any of her 'three mothers'.
These 'parents' take care of her, she says.
As I look at her and wave goodbye, I'm struck by the stark contrast of the cheerful colors of the balloons she holds, and the implied shades of grey and black in her life.
Photograph & write up by Supritha M Krishna
1