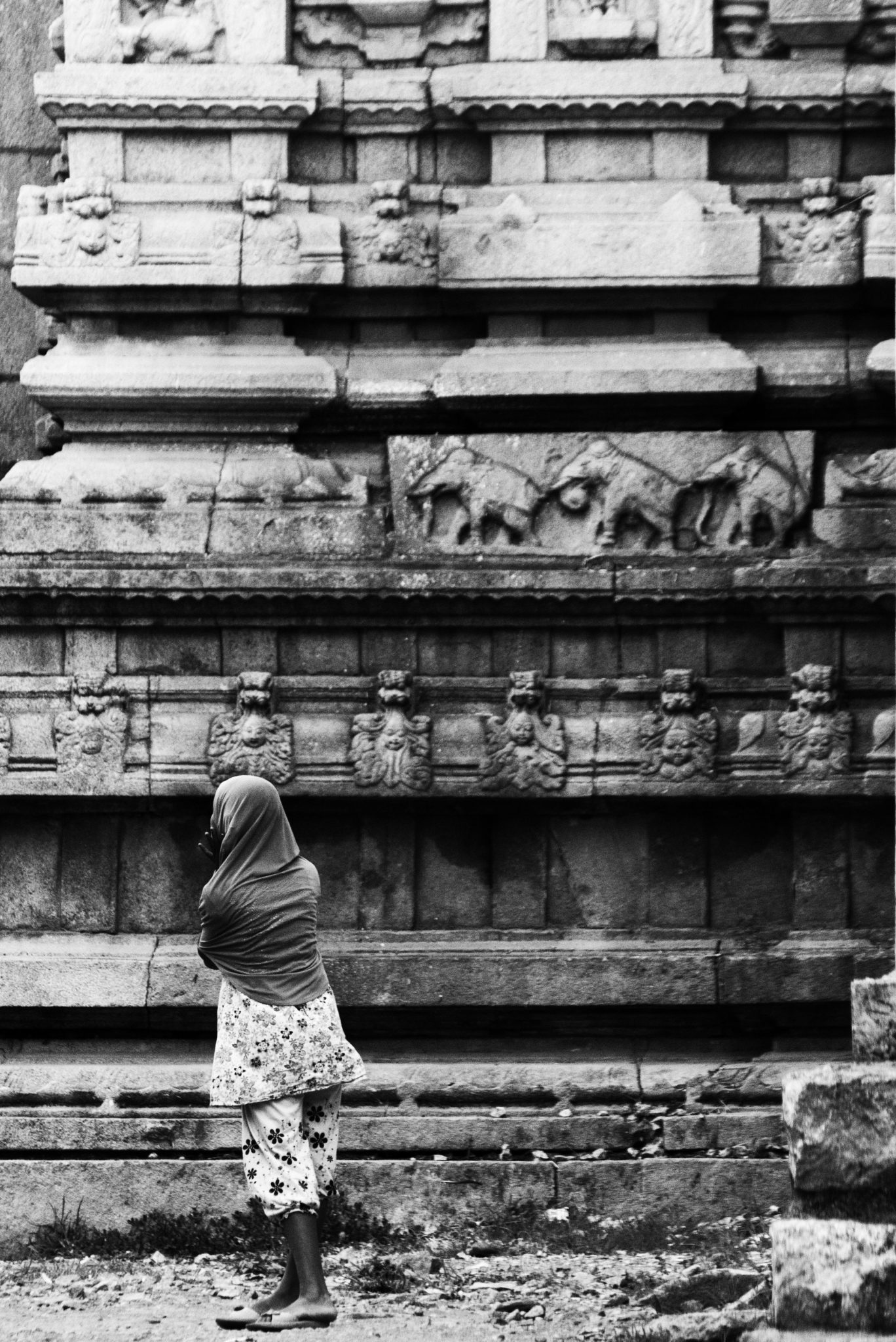 "Sagaya Mary, I'll come in 15 minutes!" she yelled out to her friend.
I smiled as my finger weighed down on the shutter release button, because it occurred to me that unexpectedly, what I had in this frame was a Muslim girl, in front of a Hindu temple, calling out to her Christian friend.
Communal harmony….. for that moment at least.
Photograph & write up by Supritha M Krishna
0