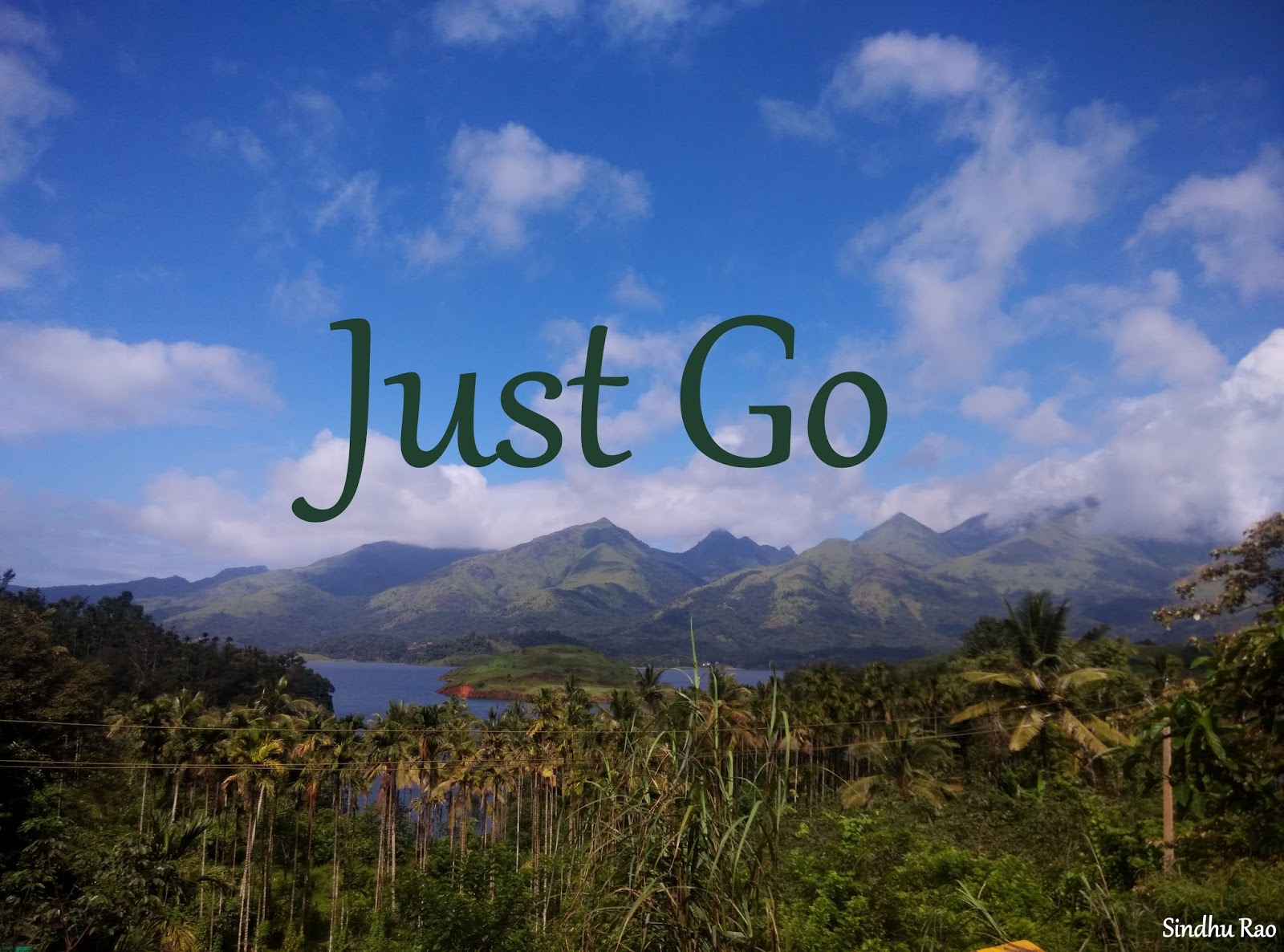 06 Nov
Ten Reasons Why You Should Attend 'Just Go' Travel Talk By F5 Escapes
---
If you love to travel or if you are in dire need of inspiration, then You should attend Just Go. I just gave away a top reason to attend Just Go, din't I?
Just Go is a popular, consistent & gender agnostic travel themed talk series in Bangalore organized by F5 Escapes an all- women travel company. The idea of Just Go is to build a community of travelers who can share their experiences with aspiring & focused travelers. A bi-monthly event that has seen some of the great travelers address the crowd with a particular topic related to travel. From Traveling on Two Wheels to Jungle tales to travel planning & more, we have covered a lot of travel related topics.
When I think 'traveling', a lot of doubts,questions & fears cross my mind. From picking a destination to booking details to safety issues, a hundred & one odd thoughts pop up in my head. So, a travel talk like this will definitely help in getting some new ideas & get clarity as well.
Here are Ten Reasons Why You Should Attend A Just Go :
Reason #1 Meet Inspiring Guest Speakers aka Travel Experts
Find yourself in a room full of passionate travel speakers. These travel experts will not only inspire you to #JustGo with their experiences, but also give you ideas for your next travel destination. These are the travelers who have been there, done that & probably more !! So, fire away your questions & get connecting.
Reason #2 Connect with Like Minded Travelers
Everyone who attends Just go is a focused or an aspiring travelers. So, you will get a chance to mingle with fellow like minded travelers & you can interact with them to get your next inspiration.
Reason #3 Meet Team F5
Get to know the people who might help you plan your next trip. Whether it is a solo travel or group trip with your family or friends or a get away over the weekend – tailor made according to your preference. Come & meet the team, ask questions, tell your preference & find out all about how experiential your next trip can be made.
Reason #4 Get Inspired By New Ideas
When it comes to traveling in India, we all know the 'Must-See' places that we would be so happy to tick off from the list. But there are so many places & things to do that you probably don't know about. Talk to the team & find out all about it… when you travel with F5!
Reason #5 It's FREE !!
Don't think I need to say more than that.
Reason #6 Win Goodies!!!
Enter a Just Go contest that happens few weeks before the event & win exciting Just Go merchandise.
Reason #7 Visit F5's Photo-Booth
If you are looking for a change or taking a short break in between speakers, then visit the photo-booth & get yourself a Display-worthy-Picture for social media platforms.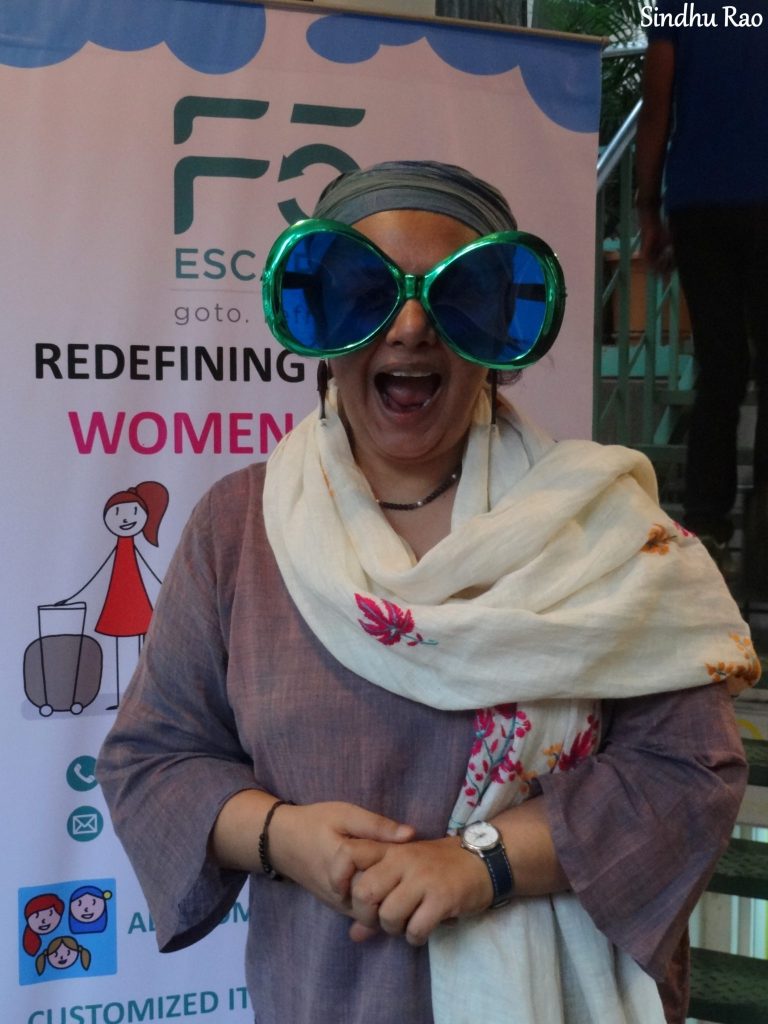 Reason #8 Get insight into your next trip plan
Attend a Just Go to pick up an idea for next trip. Find out where the gal-gang is headed next. You will find brochures of upcoming trips, chat with travel planners & experts in the team, sign up to get updated often, give your feedback on what you expect from next Just Go!
Reason #9 Meet Potential Travel Partner
There are so many of us who wish to travel but due to lack of company, we don't. Don't hesitate to speak to the person sitting next to you at Just Go because you might just find a potential travel partner or a friend for life.
Reason #10 Take Home A Brand New #BucketList
Whether you are someone who has done intense traveling or just started traveling or someone who is looking for inspiration, attending a Just Go is sure to give you a list of places you wish you knew or add new adventurous #bucketlist
Don't Think. Just Go!
Original post by Sindhu Rao on Girl With A Chameleon Soul
'F5 Escapes' is a Bangalore-based, experiential travel company, with a focus on redefining the way women travel in India. The premise of F5 is an ambitious dream –  to put India on the global travel map as a preferred destination for women from across the globe.
F5 Escapes offers fixed departure all-women group tours, customized itineraries for families, groups and solo travellers. We also do in-city engagements which include #JustGo travel meetups, workshops to educate women on travel safety, sustainable menstruation, motorbiking etc.