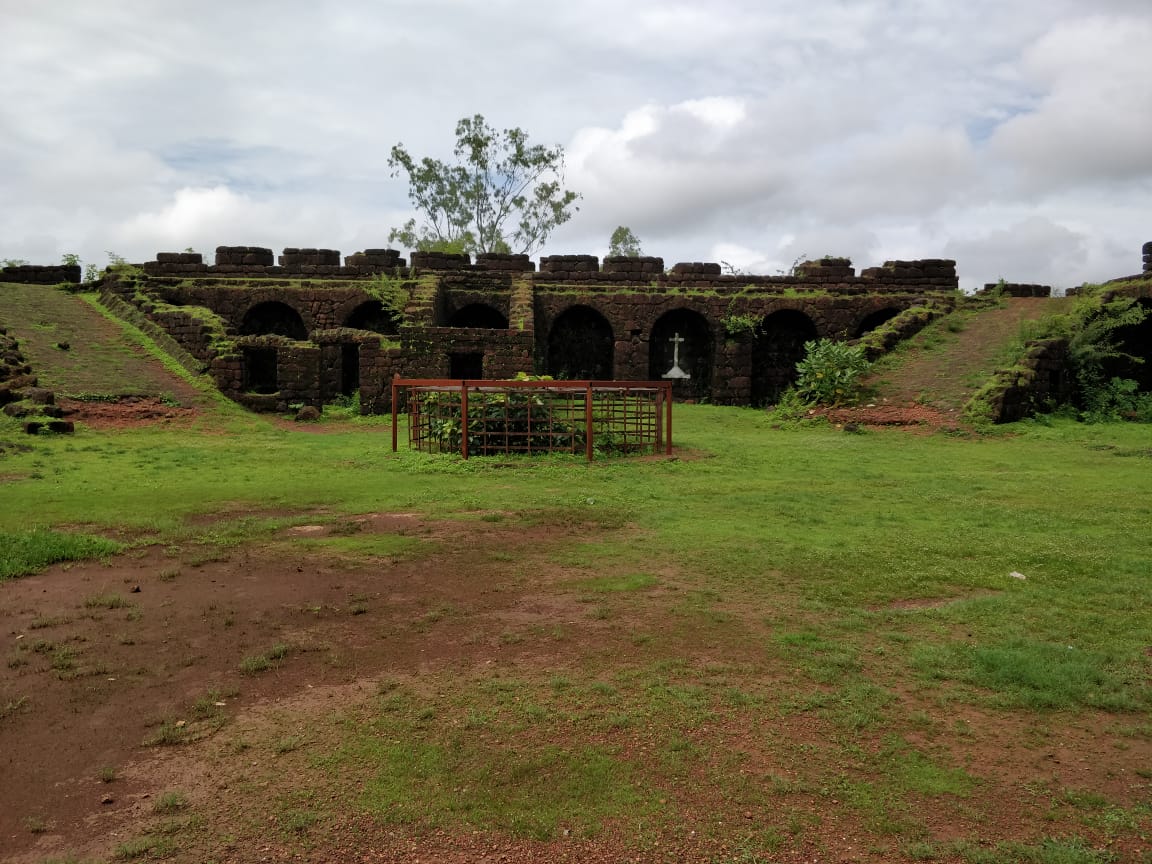 19 Jul
Think Beyond Goa Beaches - Top offbeat things to do
---
It was only after two visits that I got to think beyond Goa beaches. The very first time, I had been travelling with a bunch of friends and family. We were a bus full of people and were dropped off at Palolem beach to spend the evening. Music, fairy lights, typically beachy atmosphere. Honestly speaking, I wasn't exactly impressed.  Why the brouhaha? It looked like any other beach destination. Beach and beer did not deserve the hype, from my perspective. My thought process was along the lines of, "Any place could be like this with this ambience, they why do Goa beaches get all the attention?" The traveller in me was left unsatiated.
A few years later, I got another opportunity to travel Goa. Well, I created the opportunity, to be honest. It was the month of July or August I think – the south-west monsoon was in its prime.  I got down at Madgaon station and lo and behold, I instantly knew this was the Goa I had craved for, during the earlier visit. This time, I was here for work. I rented a two-wheeler and went hopping from one homestay to the other, meeting local people and trying to understand Goa a bit better.
Here are some things to do in Goa that I find the most fascinating:
Western Ghats of 

Goa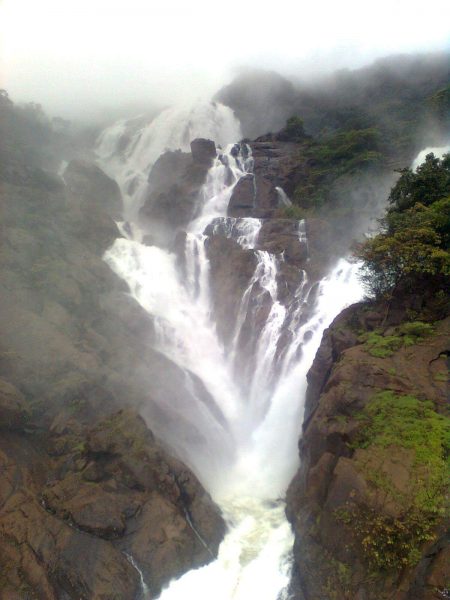 The Western Ghats are so synonymous with Karnataka that we forget Goa in the context.
Yes, Goa beaches are a lure but the Western Ghats of this region are so underrated.  In a way, I am glad that it is so that the beauty of the place is preserved. However, for a discerning traveller, this is an incredible place to be. Goa's Mollem National Park is home to a variety of teeming wildlife and ecological biodiversity. There is tourist access to the national park as well. Dudhsagar falls, so aptly named as it looks like an ocean of milk during the monsoons, also cascades on the Goan Western Ghats.
The easiest way to witness this beauty is to take a day train from Goa to down south  – The track literally cuts across the fall! 
If Karnataka steals the glory of mountains in the South, Kerala steals the show when it comes to backwaters. Goa is no less! The crisscrossing backwaters system of Goa, fed by the innumerous rivulets, add to the charisma of the state.  The river Mondovi originates in this part of the Western Ghats. It is the primary source of fresh water for the region. Monsoons are a great time to witness this. 
The Indian and Portuguese culture mix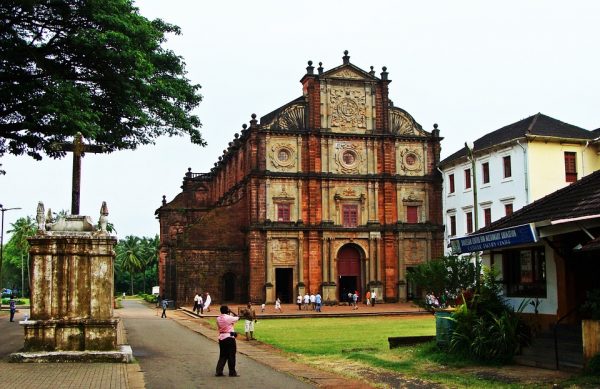 If India has its colonial history, Goa has its own. It wasn't until 1961 when the colonial rule finally ended in Goa and not until 1987 until Goa became an Indian state. The influence of the past is still evident, with the beautiful churches festivals and culture. Velha Goa, a UNESCO World Heritage Site stands testimony to this rich history. The Houses of Goa museum is also a great place to explore how Portuguese culture has impacted design and architecture in the region over the years. 
Bonderam (Bandeira means flag in Portuguese) flag carnival is a monsoon festival celebrated in the little river island of Divar. Here, mock fights happen between groups, attacking their rivals' flags. The Portuguese have left an indelible mark, which is visible in every aspect of Goa even today. That's exactly what makes it very inviting for a curious traveller.
Goan

 Food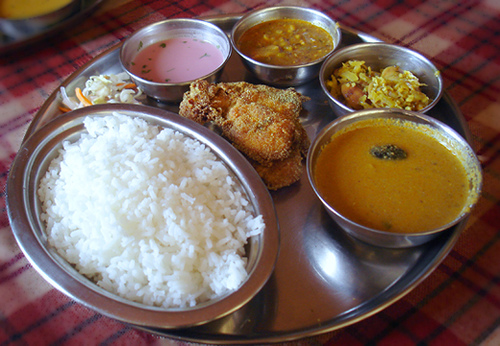 Everyone knows about Goan fish curry and Kaju feni (cashew liquor) but Goa has more to offer than just seafood and liquor! Ranging from the basic sannas (Goan version of Idly) to Vindaloo to the amazing local desserts like Bibinca, Coconut Ice, Perad, Kulkul etc., Goa is a food lover's paradise.  Stepping away from just the beach shacks and exploring the local restaurants, homestays etc. is a great way to savour Goan food.
Every time I think about Goa, As a women traveller, I feel a strange fondness for the state. This is a culture that's so different, yet a part of my own country.  At the end of every visit, the heart yearns for more of Go-Goa!
Would you like to be part of our experiential journeys? Check out our F5 Escapes women special tours and travel plans here or get in touch with us on [email protected] / 080-47091759
'F5 Escapes' is a Bangalore-based, experiential travel company, with a focus on redefining the way women travel in India. The premise of F5 is an ambitious dream –  to put India on the global travel map as a preferred destination for women from across the globe.
F5 Escapes offers fixed departure all-women group tours, customized itineraries for families, groups and solo travellers. We also do in-city engagements which include #JustGo travel meetups, workshops to educate women on travel safety, sustainable menstruation, motorbiking etc.