TOUR OVERVIEW
Spend a weekend surrounded with hundreds of trees, coffee plants, & listening to music not from your electronic gadgets but from the cicadas. Enjoy this long weekend walking in the woods! Relive your childhood with your kids witnessing fireflies and live in the beautiful time bubble, where things are green, natural and beautiful. Who's up for some green-bonding with her darling child?!
Dates: 15th to 17th April , 2022

Adults (10 years and above) – INR 14,000 + 5% GST
Child (less than 10 years) – INR 6,500 + 5% GST
To book seat for 1 mom & 1 kid less than 10 years old, click here
This trip is Ex-Bangalore. Joining us from a different city?
Reach Bangalore by the evening of 14th April or by morning 5AM on 15th April morning and book your return journey after 10.30PM on 17th April.
Check out our Video
Leave Bangalore by 7AM. Reach the stay by lunch time. Check-in, have your lunch & relax in the serene surroundings of our coffee estate. Enjoy the board games in the evening. Hike up to a temple nearby. A Night walk, with the rhythm of the cicadas reveals the highlight –  several fireflies blinking in unison in a pristine natural setting. Overnight at the estate.
Start your morning by spotting a lot of birds. After an early breakfast Leave for Dubare Elephant Camp & visit Nisargadhama. Come back & relax. Enjoy a small hike to Koot holey lake/Bhadrakali Temple in the evening. Bond over campfire. Overnight at the estate.
After breakfast, start for Bangalore. We will try to visit Abbey waterfalls on the way, if there is water in the falls. Reach Bangalore by evening. Trip Ends.
Inclusions
Stay on a sharing basis – the cottages are large and have attic space for kids to bunk up together. 

All meals on Day 1 & Day 2. 

Breakfast, Lunch and Tea on Day 3.

Dedicated vehicle for the entire trip

All activities and entrance tickets
Exclusions
Tips and other expenses of personal nature.

Food and beverages other than mentioned

Additional activity other than mentioned. 

Transport till the pick up points.

5% GST

 Any cost arising due to natural calamities, personal flight delays and aspect beyond our control. We will definitely facilitate an alternative and handle the contingency, the cost being yours.
Terms & Conditions
Upto 30 days prior to the date of commencement of trip – 25% deducted and 75% refunded as cash. 

Upto 11 days prior to the date of commencement of trip – 50% deducted and rest refunded as cash.

Within 10 days of the commencement of trip/Last day intimation/no show – No refund.
F5 CARES FOR YOUR SAFETY!
We will be filling only upto 11 seats in a 13 seater vehicle.

Your tour lead will be fully vaccinated, masked up and will be carrying sanitizer. 

As tourism picks up, most destinations will most probably be crowded – we are planning our trips such that we do not have to spend a long time in enclosed crowded spaces. 

Proper ventilation in indoor and closed spaces mitigates the viral load and the risk of CoViD infection. While we will hire a high quality AC vehicle, we will be using the AC only when it is absolutely required. For the most part, we will encourage the windows to be open and fresh air to circulate in the vehicle.
COVID ADVISORY
It is mandatory for adults to be fully vaccinated to be a part of F5 trips. 

Please do keep in mind that even restaurants where we stop on the highway for breakfast/tea might be crowded. Always exercise caution.

Please do not travel if you have symptoms prior to the trip – for your own and other people's safety.

ALWAYS mask up, carry your  sanitizer and take all precautions while on the trip. Stay safe and have fun!
Disclaimer
F5 Escapes is in no way responsible for any untoward incident happening due to the ignorance/negligence of the guests, natural/man-made calamities, accidents or any other events that are out of human control during the trip.

All our trips are well-researched, including identifying access to medical facilities. In case of a medical emergency, F5 will assist the traveller in getting medical attention.

The trip is NON-SMOKING and NON-ALCOHOLIC.

F5 reserves the right to cancel the trip under certain conditions – in such a case, the amount will be refunded in full.
Arrival & Departure
This trip is Ex-Bangalore. Joining us from a different city?




Reach Bangalore by the evening of April 14th or by morning 5AM on April 15th morning and book your return journey after 10.30PM on April 17th.
Weather
The weather will be pleasant throughout the stay. It will get sunny during noon, so caps and sun glasses are advisable. You may need a light sweatshirt or jacket for the evenings.
*Please note that now a days, climate/ weather is dependent on many factors and unpredictable hence above information might be subject to change during your actual travel days
About your stay
We are staying right in the middle of nature. We will be spending all our time amidst an organic coffee estate.
Food!
Simple organic food at the stay
Note > Prepare > Accept > Embrace:
While this is a Moms n Kids trip, you may join in as a single adult if you are comfortable being around children.

Do expect a bit of walking, although you can choose to opt out and relax in the estate if you or your child is not up to it. 

We will be sharing the accommodation as the cottages are big enough to accommodate a family. The feeling of living at home is what we will try to build up.

The region is known for its biodiversity and being an organic estate, Three Wooded Acres has lots of it. You will come across insects, frogs etc pretty regularly in the compound.

The trip is planned around kids and is intended as a bonding experience for you and your child. We will be soaking in Coorg and will plan some sightseeing around. This is not an intensively sightseeing oriented trip, however.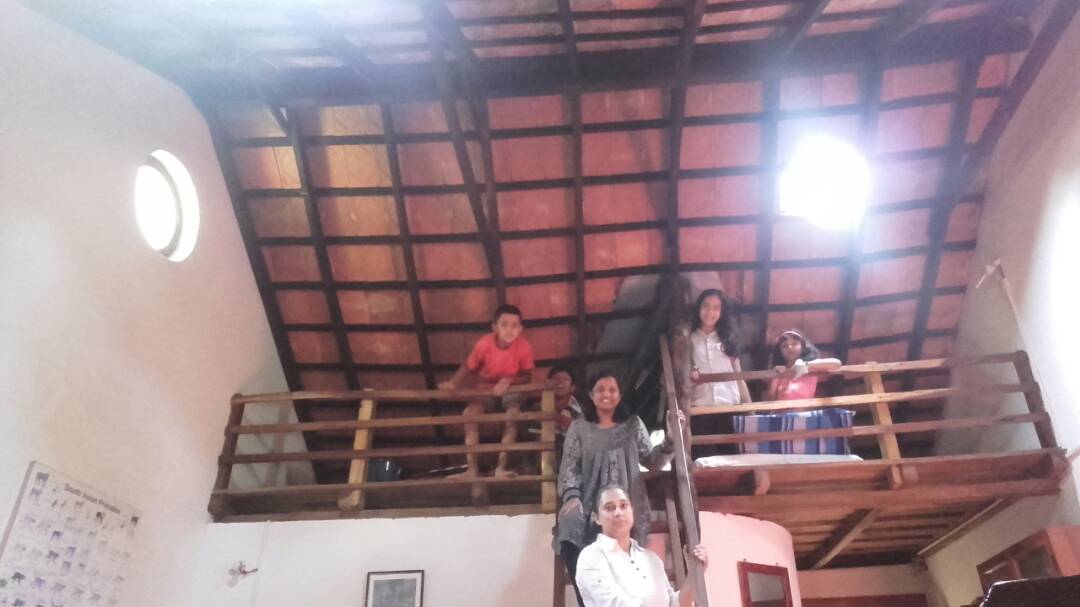 Coorg, April 2017
Travel was with high quality .. there was no compromise on quality – food , ambiance, stay ,trek was excellent, tour lead's patience and friendliness made us more comfortable.
– Shobha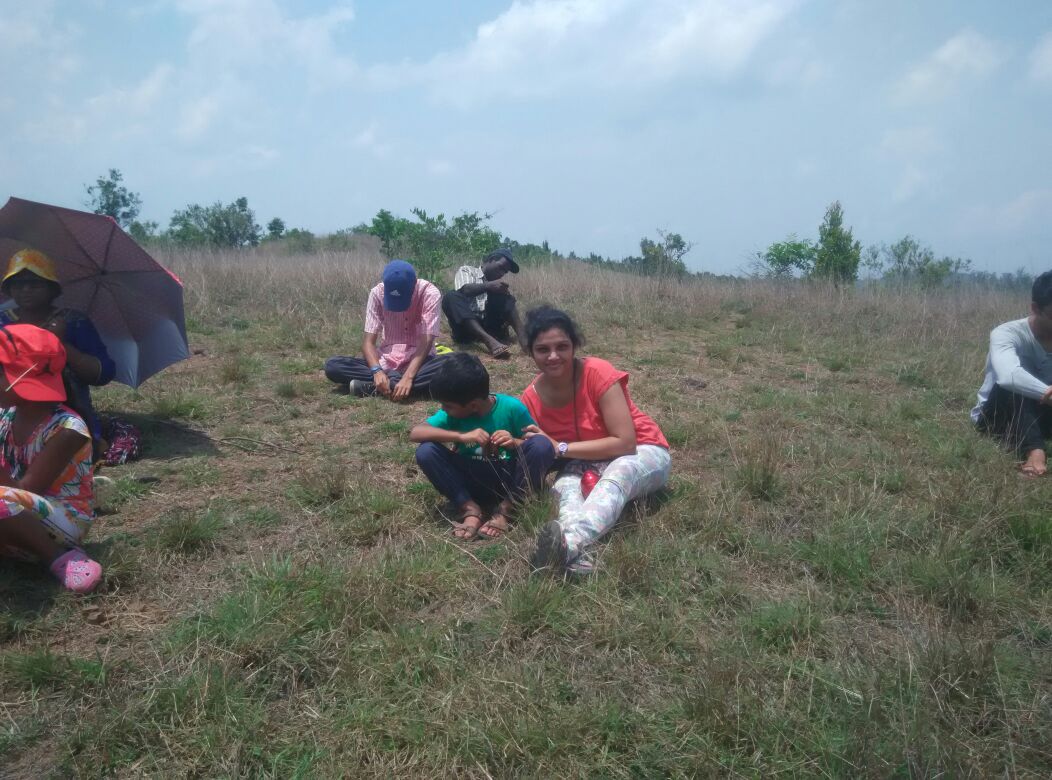 Coorg, April 2018
It was a well organized tour, both structured and open-ended. The food provided was simple, healthy and authentic, we loved it !Our tour guide was extremely patient and helpful throughout. Always with a smile, Tour lead led the group efficiently. Definitely an experience we will cherish for the rest of our lives.
– Priya
Interesting Read About Coorg
'F5 Escapes' is a Bangalore-based, experiential travel company, with a focus on redefining the way women travel in India. The premise of F5 is an ambitious dream –  to put India on the global travel map as a preferred destination for women from across the globe.
F5 Escapes offers fixed departure all-women group tours, customized itineraries for families, groups and solo travellers. We also do in-city engagements which include #JustGo travel meetups, workshops to educate women on travel safety, sustainable menstruation, motorbiking etc.