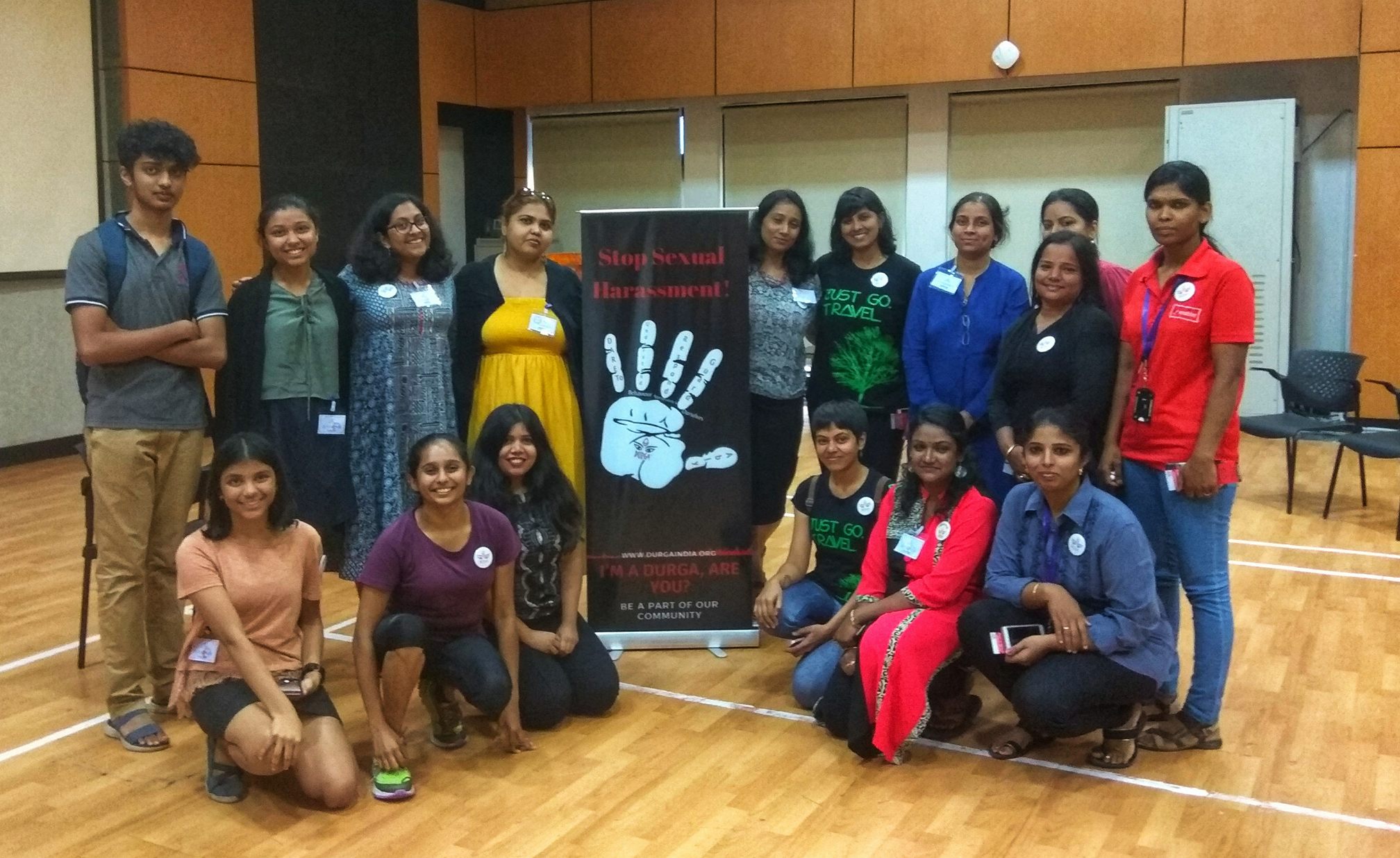 25 Jun
Women Traveling Alone in India - Safety & Self Defence Workshop
---
Women travel safety is becoming an important topic of discussion, thanks to many women traveling alone, especially in India. F5 Escapes has been doing quite a bit of work in promoting safe, responsible India travel.  This workshop is the latest offering from our stable. Team F5 Escapes, team Durga India and a few women had gathered at Sasken Technologies auditorium on Saturday, 23rd June for what promised to be an exciting start to the weekend. The attendees were full of curiosity and questions. 
Priya Varadarajan, Founder of Durga India was there to share her knowledge on personal safety, especially in the travel context. The audience was initially apprehensive, but the well-facilitated icebreaker did wonders to the comfort levels in the room. The women in the room opened up about the typical apprehensions they have when they travel. Deriving from those apprehensions, Priya made amazing use of theatre techniques to recreate a couple of such scenarios and encouraged the audience to come up with solutions of their own. This worked brilliantly, as the entire group collectively worked hard to up their confidence levels.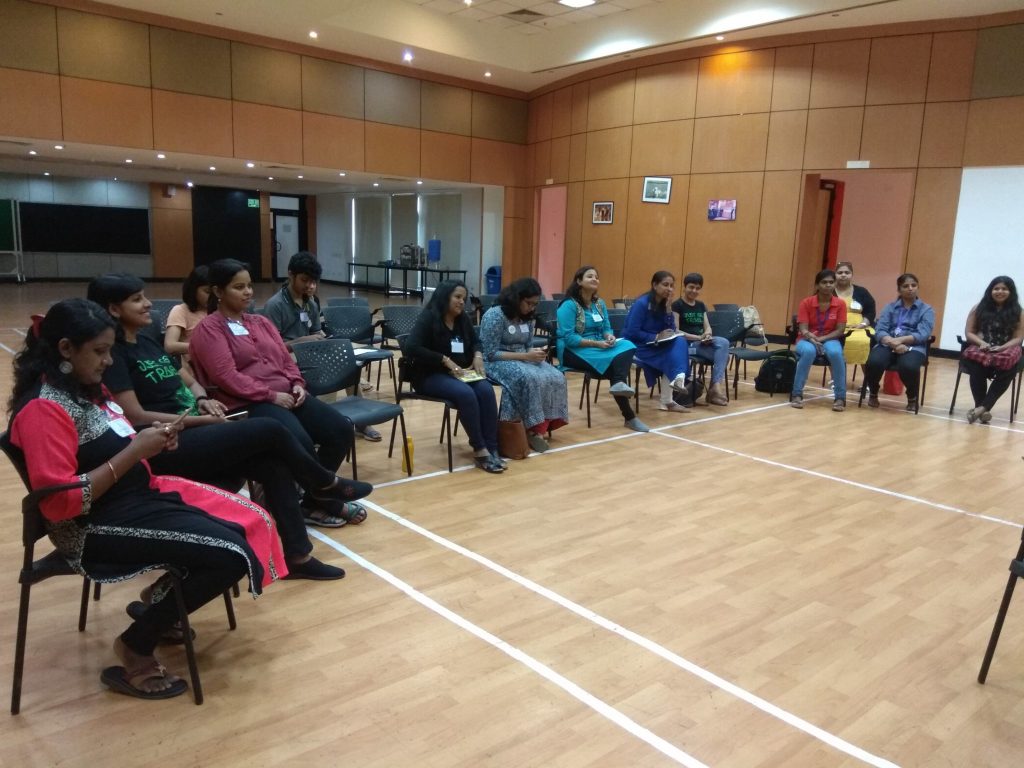 Priya also emphasised the importance of bystander engagement – how crucial it is for each one of us to stand up for another person in trouble. The session concluded with a primer on physical self defence when the perpetrator is stronger than the victim. 
The five principles of Durga
Safety first – ALWAYS.

Awareness – ALWAYS.

Believe your gut / intuition.

Engage/Escalate only if required

Not here to teach a lesson.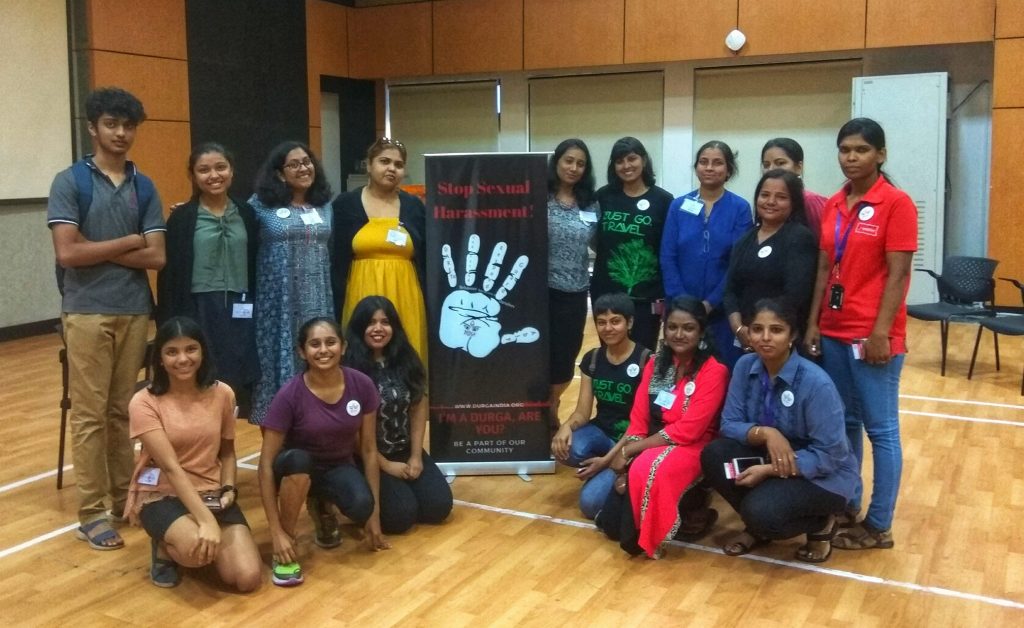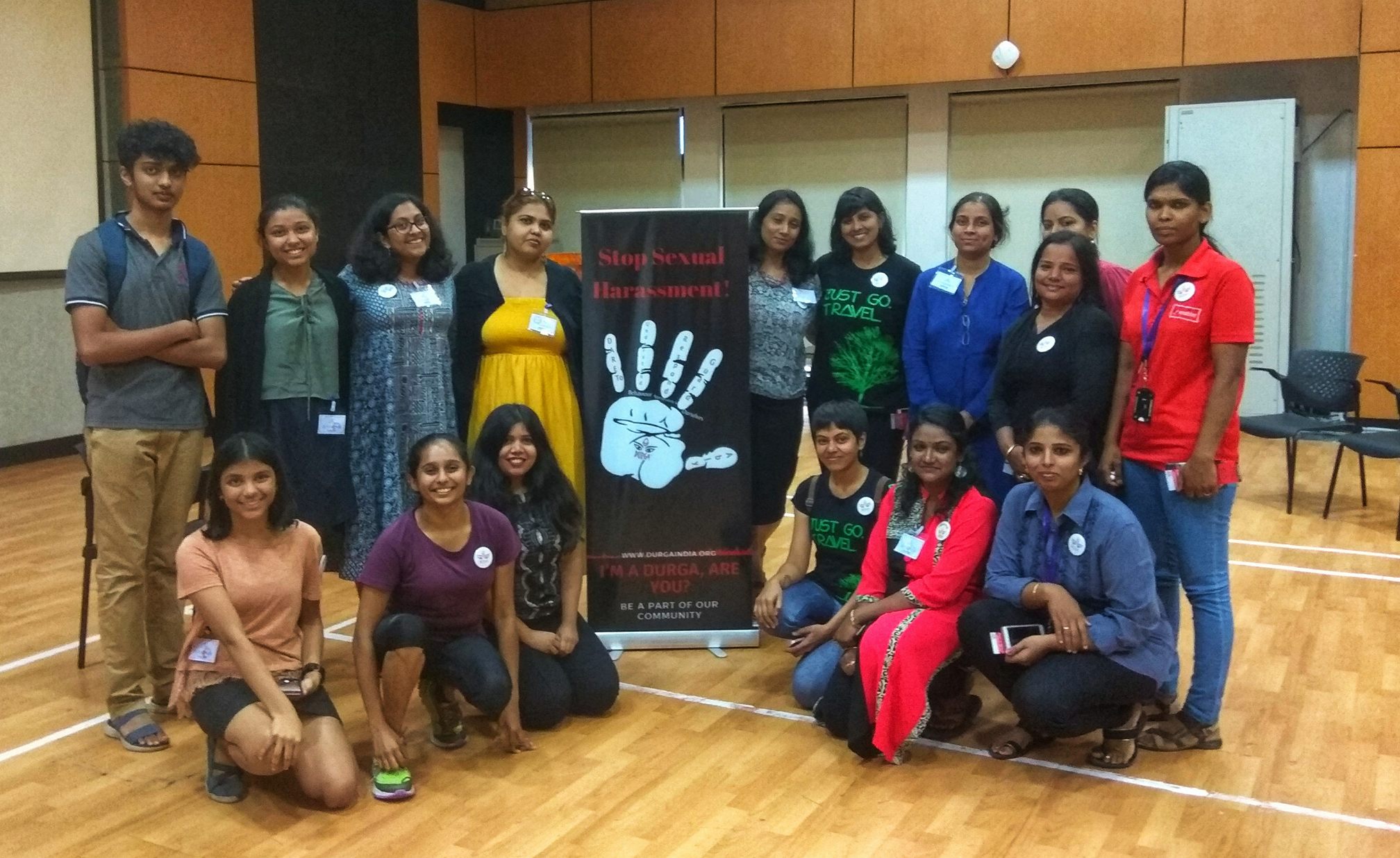 Practical Travel Safety Tips
This was followed by a few practical travel scenarios and travel safety tips for women traveling alone by Malini Gowrishankar, Founder of F5 Escapes. 
Travel in groups – the perception of safety is also in numbers.

Befriend locals – communicate respectfully without coming across as too friendly.

Having a single point of contact is advisable when undertaking planned trips.

Panic and anxiety are the worst enemies of a solo traveller.

Travel is intangible. Embrace uncertainty. Plans are what they are – plans; not always the reality.

Have just enough cash in hand. Try avoiding carrying valuables.

Know your destination – do your homework.

It is a good idea to learn some local language phrases.  Express respect for local traditions and customs.

Drivers can make or break your trip.

Use public transport wherever possible.

The importance of packing light cannot be undermined. 
The workshop was very well received by the audience. Each one said she felt more confident as a result of the workshop. We at F5 Escapes, look forward to more such impactful collaborations in the future!
It was a Saturday morning well spent, indeed. Women traveling alone is the future of travel scenario in India. We are more than happy to be playing enablers!
Do check out our travel packing tips for women travellers!
'F5 Escapes' is a Bangalore-based, experiential travel company, with a focus on redefining the way women travel in India. The premise of F5 is an ambitious dream –  to put India on the global travel map as a preferred destination for women from across the globe.
F5 Escapes offers fixed departure all-women group tours, customized itineraries for families, groups and solo travellers. We also do in-city engagements which include #JustGo travel meetups, workshops to educate women on travel safety, sustainable menstruation, motorbiking etc.