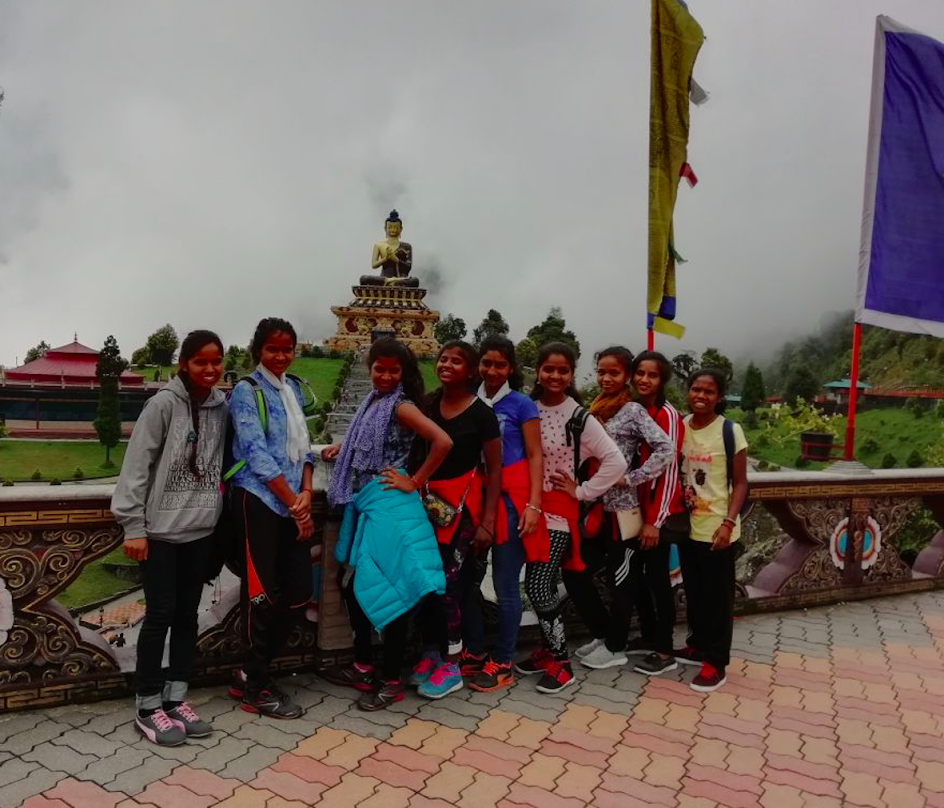 12 Jun
Women traveling together - Jharkhand to Sikkim!
---
For the past five years, I have observed several women traveling together or venturing into the unknown territory of solo travel. It has been a lovely experience watching from the driver's seat, all these people, find their wings. Most of the F5 Escapes audience have been working Indian women joining on women group tours or foreign travellers who explored solo travel in India. However, looking at that demographic would make me think – what about the many women in rural India? What if we could do something to help them taste the fun of travel? Personally, I have been constantly torn between impact and business. Recently, an opportunity presented itself for us to create some impact in this area and we grabbed it with glee.
The opportunity – young rural women traveling together in India
Yuwa India is a not-for-profit organisation doing some brilliant work in Jharkhand, rescuing young girls from child marriages and providing them with an education. What's more, these girls are trained in football too! As a result, the little children, who otherwise would have now been married and possibly child mothers, blossom into feisty young women.
Yuwa approached F5 Escapes to help nine such young girls, 15-18 year olds, travel somewhere in India. These young women traveling together on their own was a dream for Yuwa too. Some of these girls have travelled in the country and internationally to deliver speeches on women empowerment or football tournaments but this was the first time they were completely on their own. India can be very intimidating to a newbie traveller and the scenario was just that.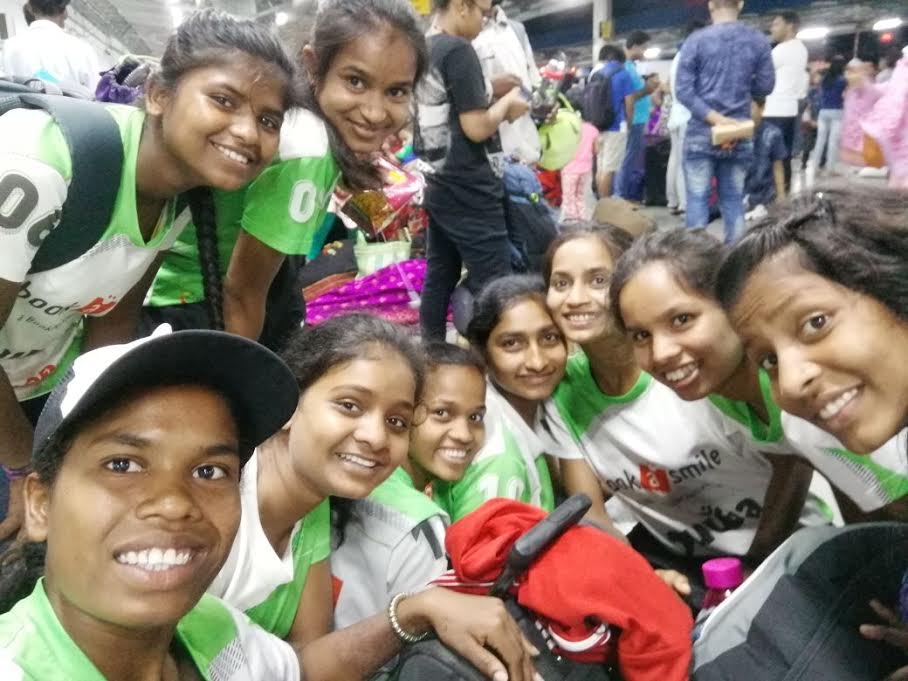 The plan
Shyam from Yuwa introduced us to the girls. The moment I interacted with the girls for the first time, I fell in love with them. The best part about this trip was that the girls had worked in the fields and offered tuitions to younger children to earn the money for themselves. Yes, they were paying for their trip! The challenge was to find reliable, safe, clean accommodation and transport in a shoe-string budget. We zeroed in on Sikkim. This is where our past experience with Sikkim helped. When we called our vendors and explained the scenario, almost all of them agreed to offer their services at cost! This kind of hospitality is something that one could probably find only in Sikkim.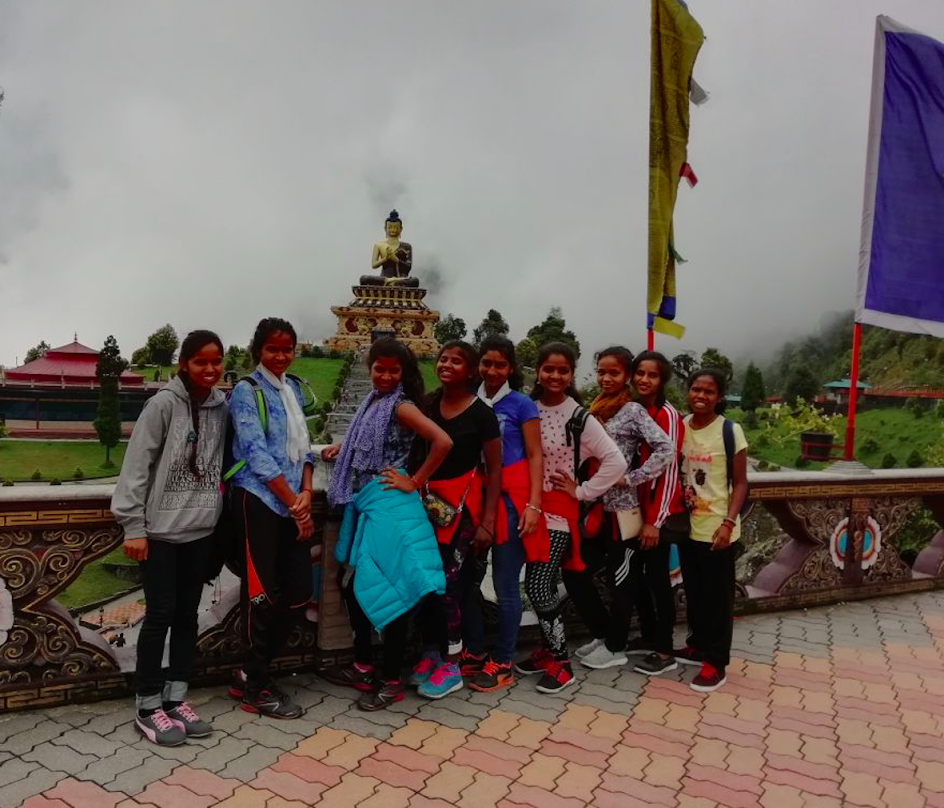 Buddha Park of Ravangla 
The process
Our team had regular face to face conversations and chats with the girls counting down to the trip. We prepared them for what to expect on the trip and passed on a few tips to keep themselves safe at all times. This was not a guided trip – the girls were on their own with remote handholding from our team and Yuwa.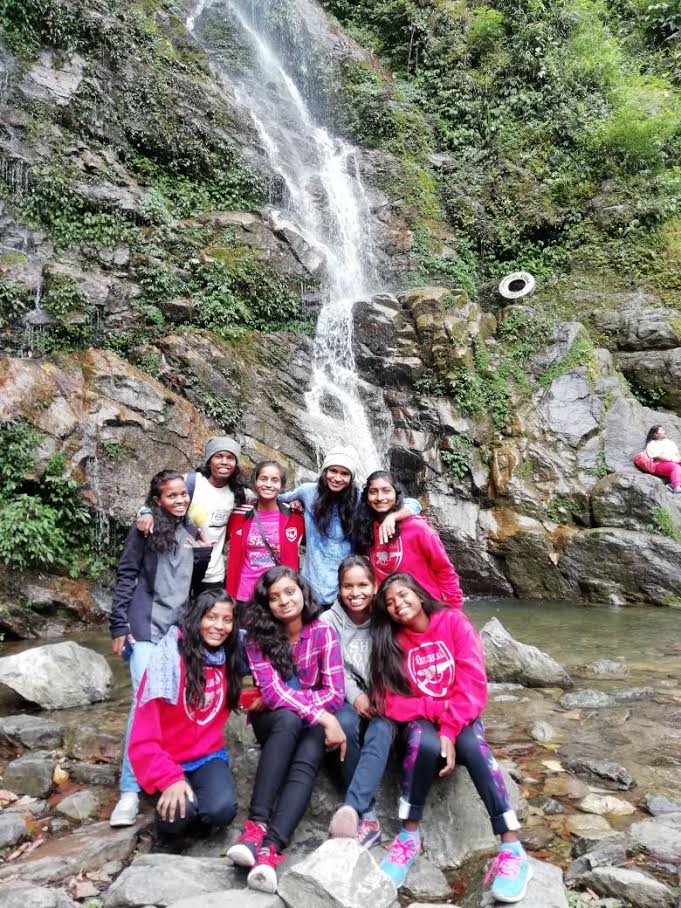 The surprises
Travel is intangible. How much ever one prepares herself for it, there will always be a surprise element. Those are the times when the grit of the traveller is put to test. Train delays, bus breakdowns – all of those happened in the Jharkhand – Sikkim – Jharkhand legs of their journey but none of those could rob these girls of their infectious energy, grit and determination to make the best out of their vacation. Honestly, there were nail-biting sequences. Thanks to a waitlisted train ticket, the girls were stuck in the night in some part of rural Bihar. Finally, all ended well. All through those moments, the girls stayed calm without panic or anxiety, stayed in touch with us and most importantly, listened to us. They helped us help them. They were not little girls, but feisty young women traveling together and staying together in moments of adversity.
The lessons
 I am personally taking away a lot of lessons working with these incredible young women. Lessons on persistence, optimism, grit and more. This has been the best display of courage on the road that I have witnessed so far.  Take a bow, young ladies!
And yes, they had a blast in Sikkim, visiting Gangtok, Pelling and Ravangla!
Women traveling together need not be looked down upon, even when a destination is a remote place in India. A little caution, confidence, awareness and cultural sensitization would go a long way in contributing to a trip's success.
'F5 Escapes' is a Bangalore-based, experiential travel company, with a focus on redefining the way women travel in India. The premise of F5 is an ambitious dream –  to put India on the global travel map as a preferred destination for women from across the globe.
F5 Escapes offers fixed departure all-women group tours, customized itineraries for families, groups and solo travellers. We also do in-city engagements which include #JustGo travel meetups, workshops to educate women on travel safety, sustainable menstruation, motorbiking etc.